19 Jul 2018
2018 Europe Tour
Speak Percussion tour two major works to two European Festivals.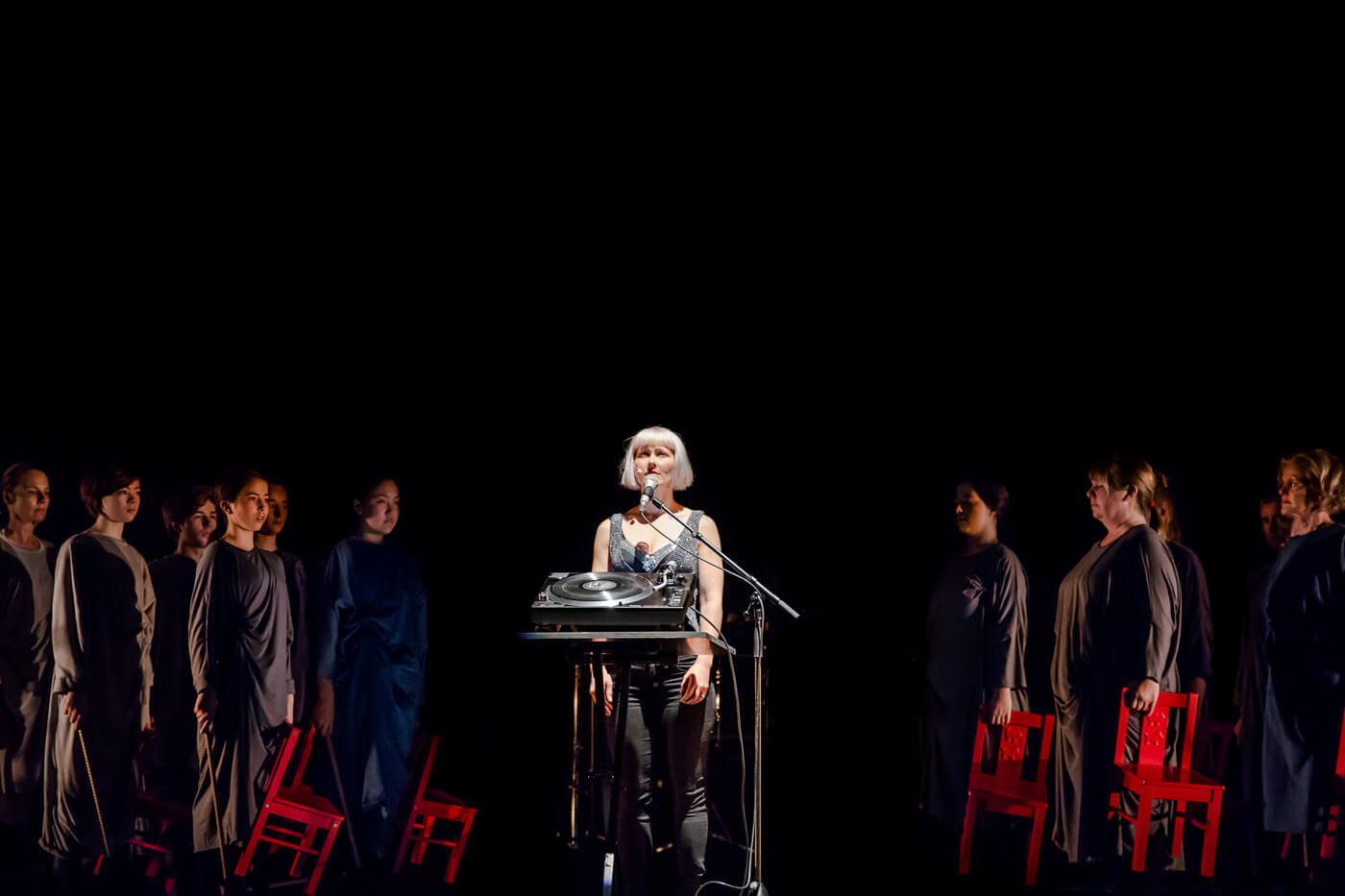 Atlas of the Sky and Fluorophone at Darmstadter Ferienkurse and Agora Actua Percussio
This July, Speak Percussion travelled to Europe to present not one but two major works Atlas of the Sky and Fluorophone at Xabia, Spain and Darmstadt, Berlin.
Fluorophone
Agora Actua Percussio, Spain & Darmstadter Ferienkurse, Germany
10 & 16 July
Fluorophone creates a kaleidoscopic sound world in which the central instruments radiate, flicker, glow and burn. Fluorophone moves between noise, theatrical music and virtuosic instrumentalism, in a synesthetic display of light and sound. Featuring commissioned works by a prominent team of leading composers.
The Darmstadt performances included a new work by Juliana Hodkinson, commissioned by Darmstadt Festival, titled Thresh, and a considerably reworked version of e by Simon Løffler.
Program: Rendition Clinic by Damien Ricketson (NSW) – Pyrite Gland by Eugene Ughetti (VIC) – Lightness and Thresh by Juliana Hodkinson (GER/UK); b and e by Simon Løffler (DEN); Performers: Eugene Ughetti (VIC), Matthias Schack-Arnott (VIC), Louise Devenish (WA), Producer: Sheah Sutton (VIC)
Atlas of the Sky
Darmstadter Ferienkurse, Germany
17 – 19 July, 2018
For over 75 years Darmstadt has hosted the most significant artists in avant garde music. It comprises both a festival, a summer school and conference, attracting world leaders in the field of art music.
It was an honour to be invited to perform not one but two productions on the main stage at this festival, performing in front of the most influential musicians and presenters in the world. As part of the Atlas of the Sky we rehearsed and performed with 16 percussion students, as part of their summer school presentation. Both performances played to sold out audiences and received much acclaim.
Composer: Liza Lim (VIC), Soprano: Jessica Aszodi (AUS/UK), Performers: Eugene Ughetti (VIC), Matthias Schack-Arnott (VIC), Kaylie Melville (VIC), Crowd Performers: Elliott Harrison, Corentin Marillier, Roberto Maqueda, Yung-Tuan Ku, João Dias, Zacarias Maia, José Lacerda, Angela Hui, Wim Pelgrims, Taylor Long, Sven Hoscheit, Alejandro Sarriegui, David Mengelle, Antoine Brocherieux, Oded Geizhals, Louise TextareaDevenish
supporters
The 2018 Europe Tour would not have been possible without the support of the following people and organisations.

Creative Victoria