Bespoke Artists
The Bespoke Artists Program supports independent, early-mid career artists and arts workers with a focus on career sustainability. Across this annual program, participants will receive professional development in three key areas; business, career and artistic leadership.
Bespoke Artist
Aditya Bhat
No socials
Bespoke Artist
Alexander Meagher
https://instagram.com/xandermusicandcartwheels
https://www.facebook.com/alexander.meagher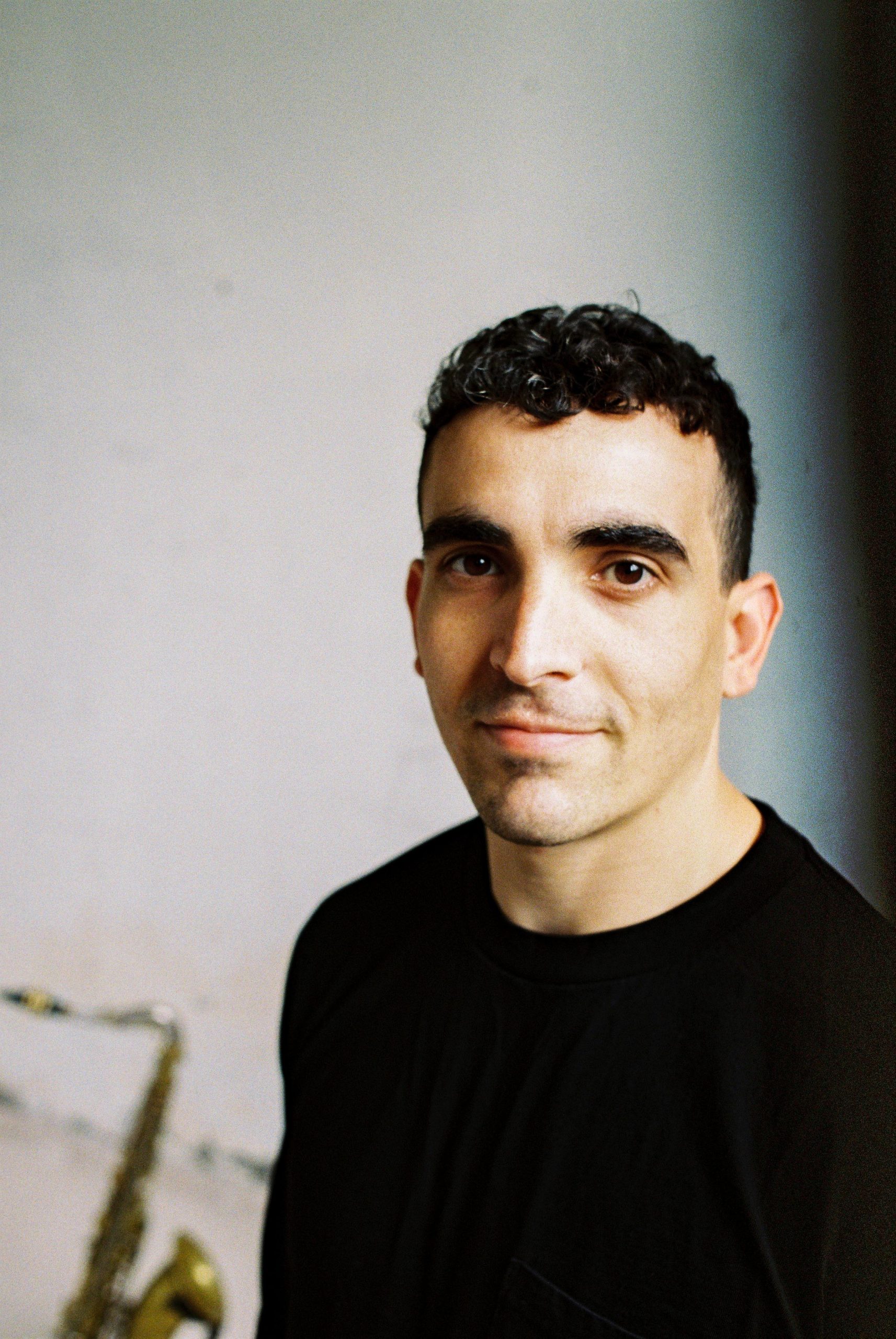 Bespoke Artist
Andrew Saragossi
https://www.andrewsaragossimusic.com/
@andrewsaragossi (instagram)
Bespoke Artist
Anusha Yellapragada
https://www.facebook.com/AnushaY.Composer
https://twitter.com/Anusha_Composer
https://www.linkedin.com/in/anusha-yellapragada-2b455b173/
https://soundcloud.com/anusha_y_composer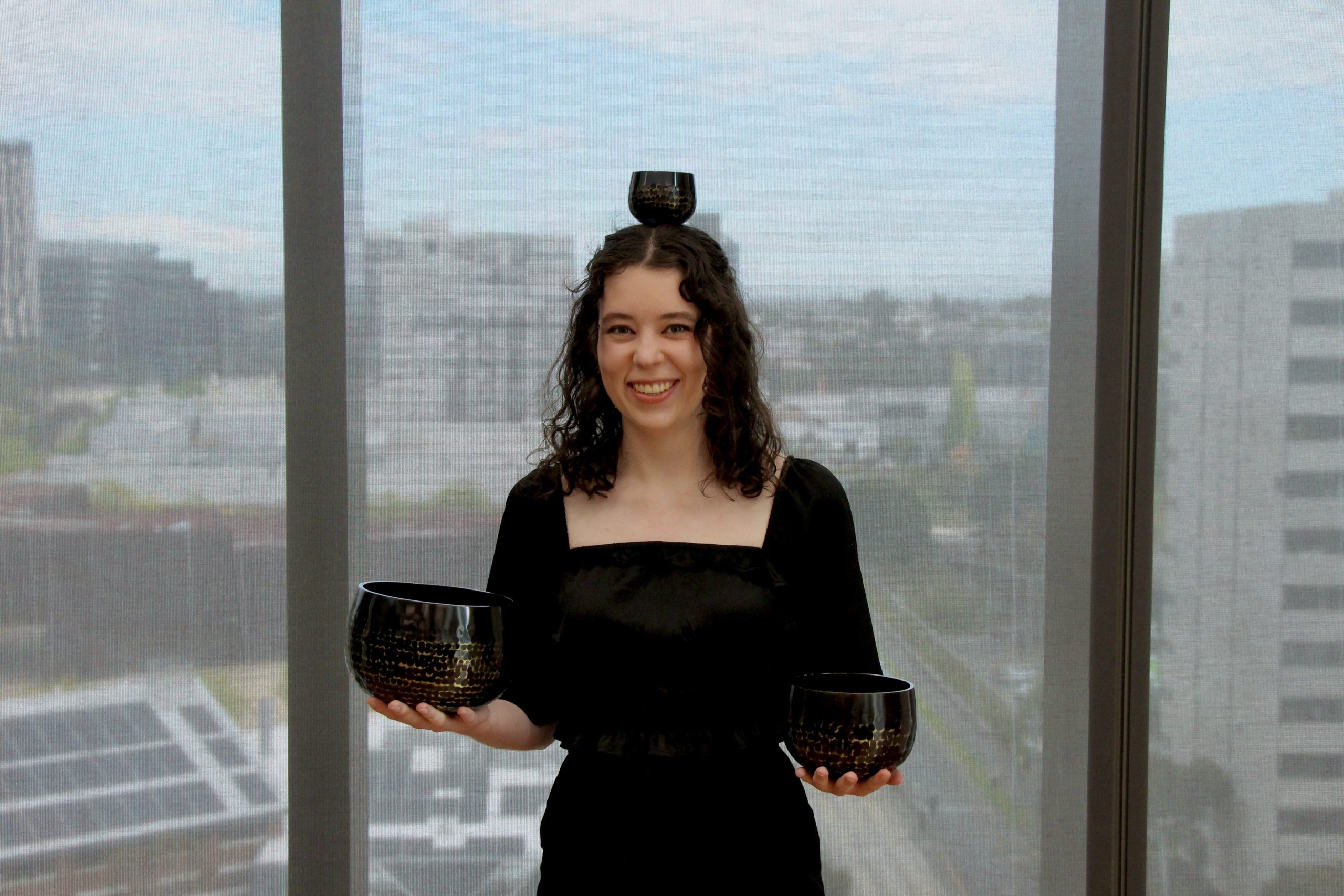 Bespoke Artist
Bridget Bourne
Website: www.bridgetbourne.com
Instagram: www.instagram.com/bridget.bourne.music
Bespoke Artist
Callum G'Froerer
Callum G'Froerer
Bespoke Artist
Claire Litwinowicz
No Socials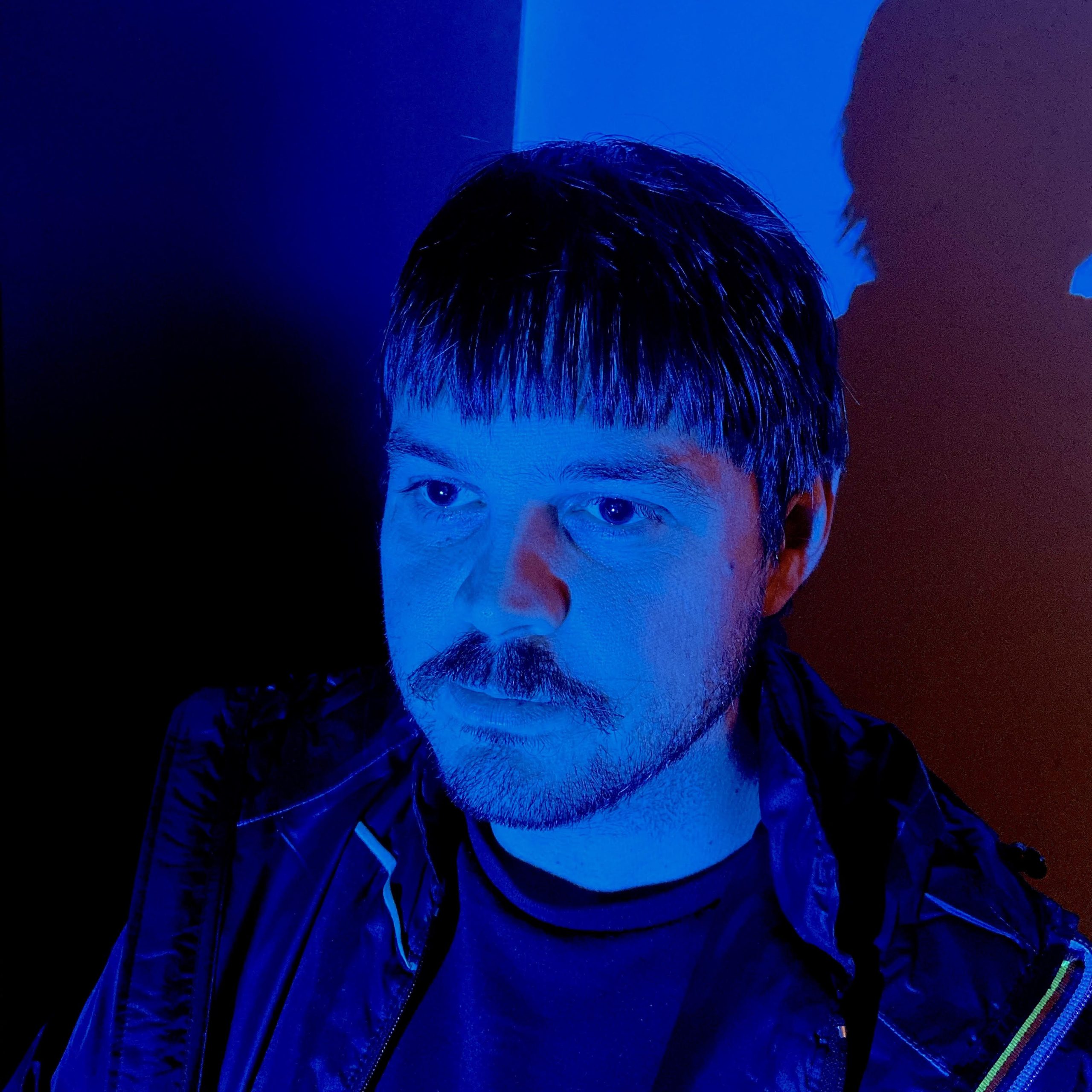 Bespoke Artist
Jack Palmer
Instagram: @badambulance
Web: www.jackplamer.net
Bandcamp: https://badambulance.bandcamp.com
Bespoke Artist
James Paul
James Paul
Bespoke Artist
Jaslyn Robertson
http://jaslyn.biz
https://soundcloud.com/jaslynrobertson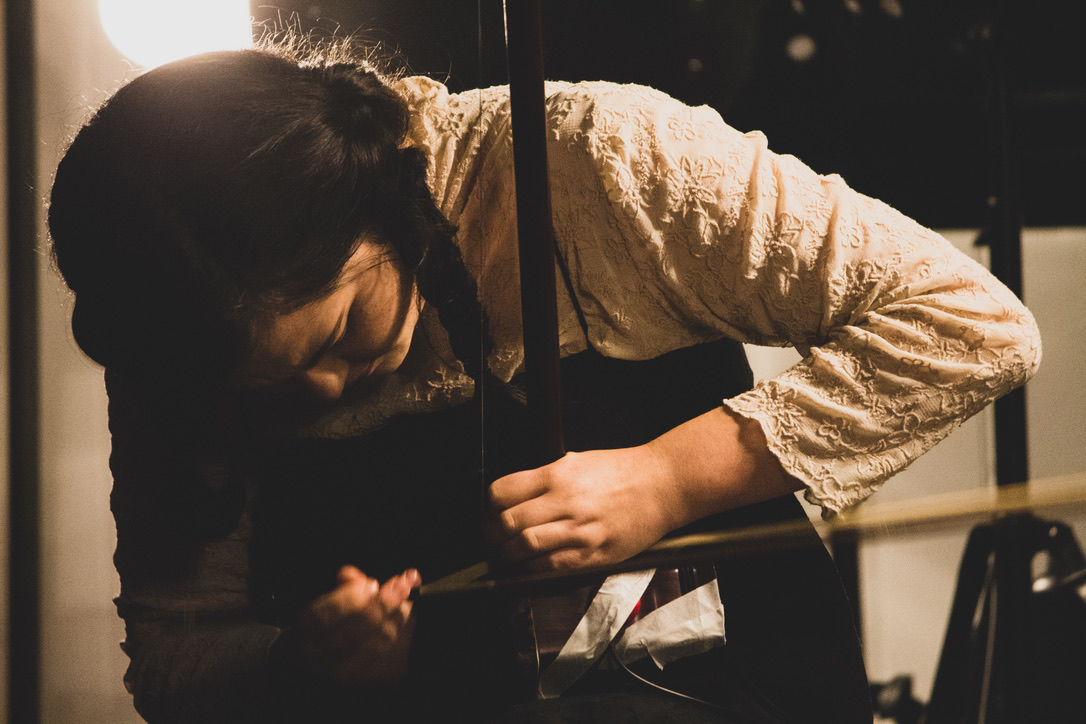 Bespoke Artist
Jasmin Wing-Yin Leung
jasminwingyinleung.com
Bespoke Artist
Jesse Vivante
No socials - will have soon
Bespoke Artist
Mish Szekelyhidi
Mish Szekelyhidi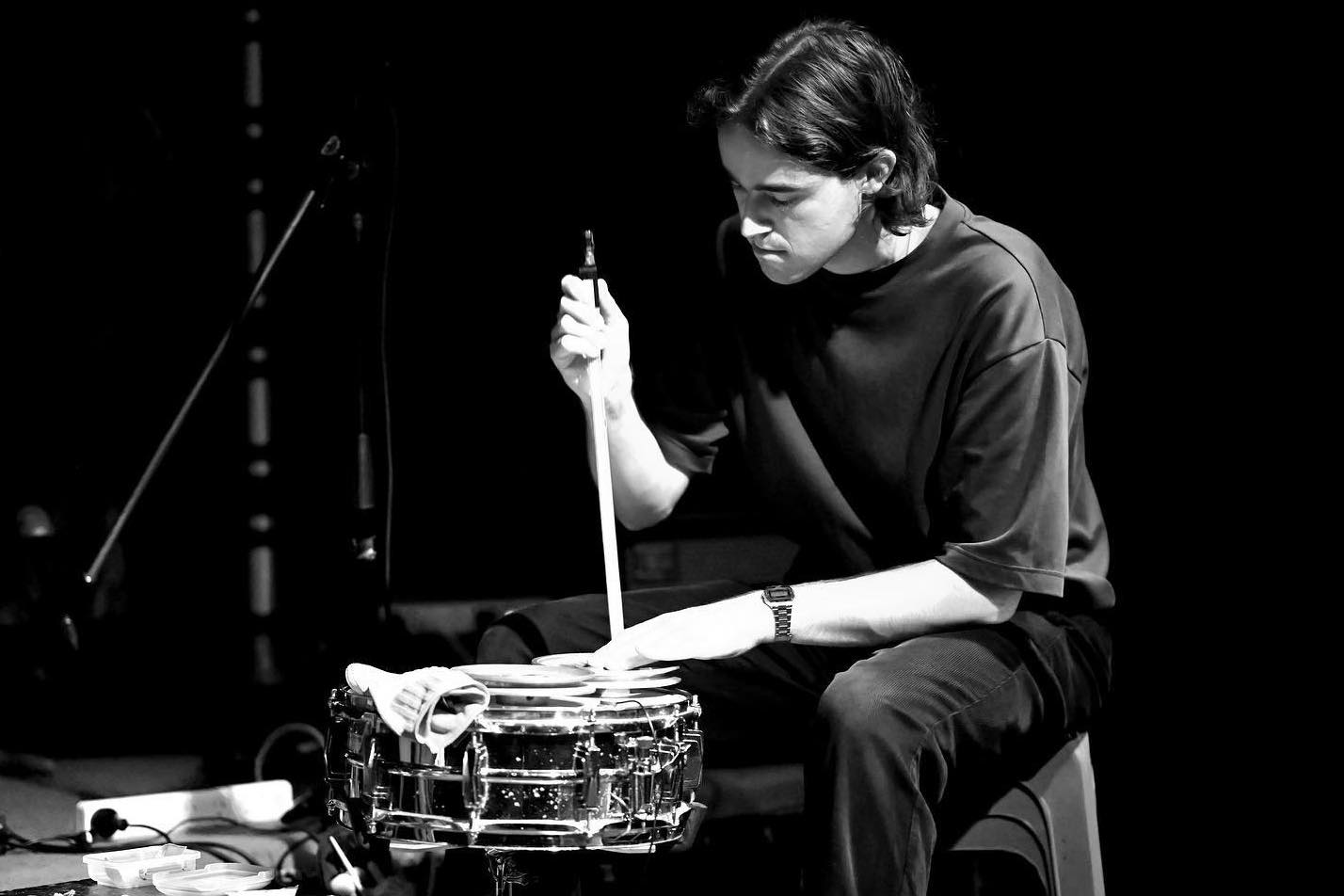 Bespoke Artist
Ollie Cox
instagram: @cox.ollie (https://www.instagram.com/cox.ollie/)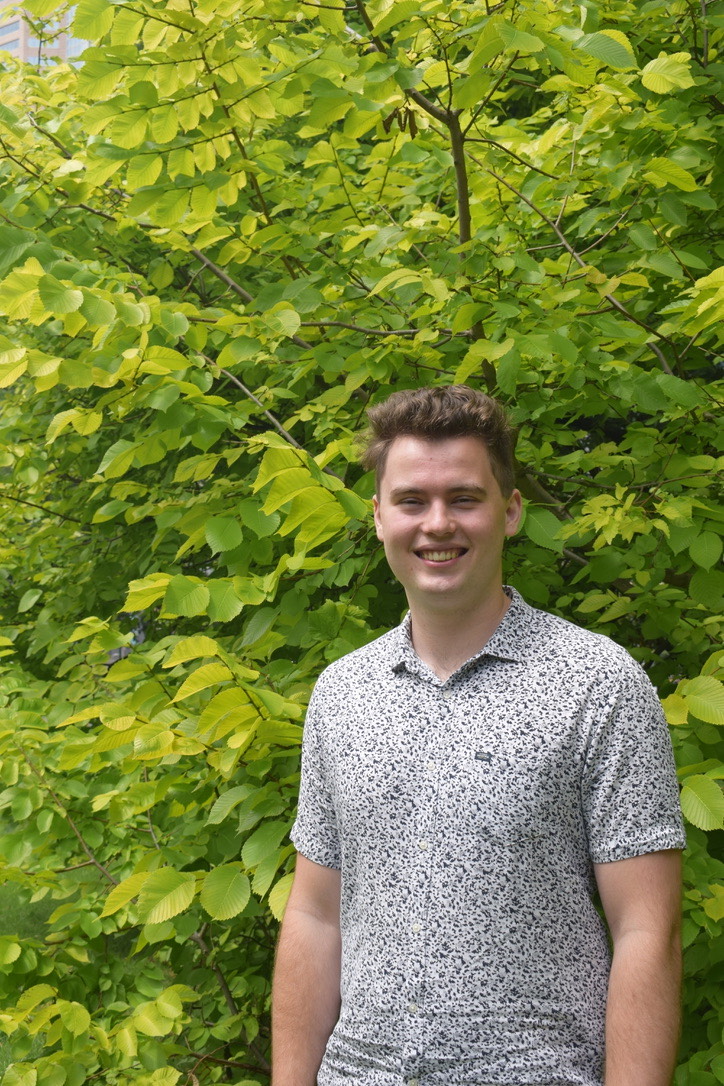 Bespoke Artist
Oscar Tudge
https://instagram.com/oscartudge?igshid=YjNmNGQ3MDY=
Bespoke Artist
Rachel Lewindon
Rachel Lewindon
Bespoke Artists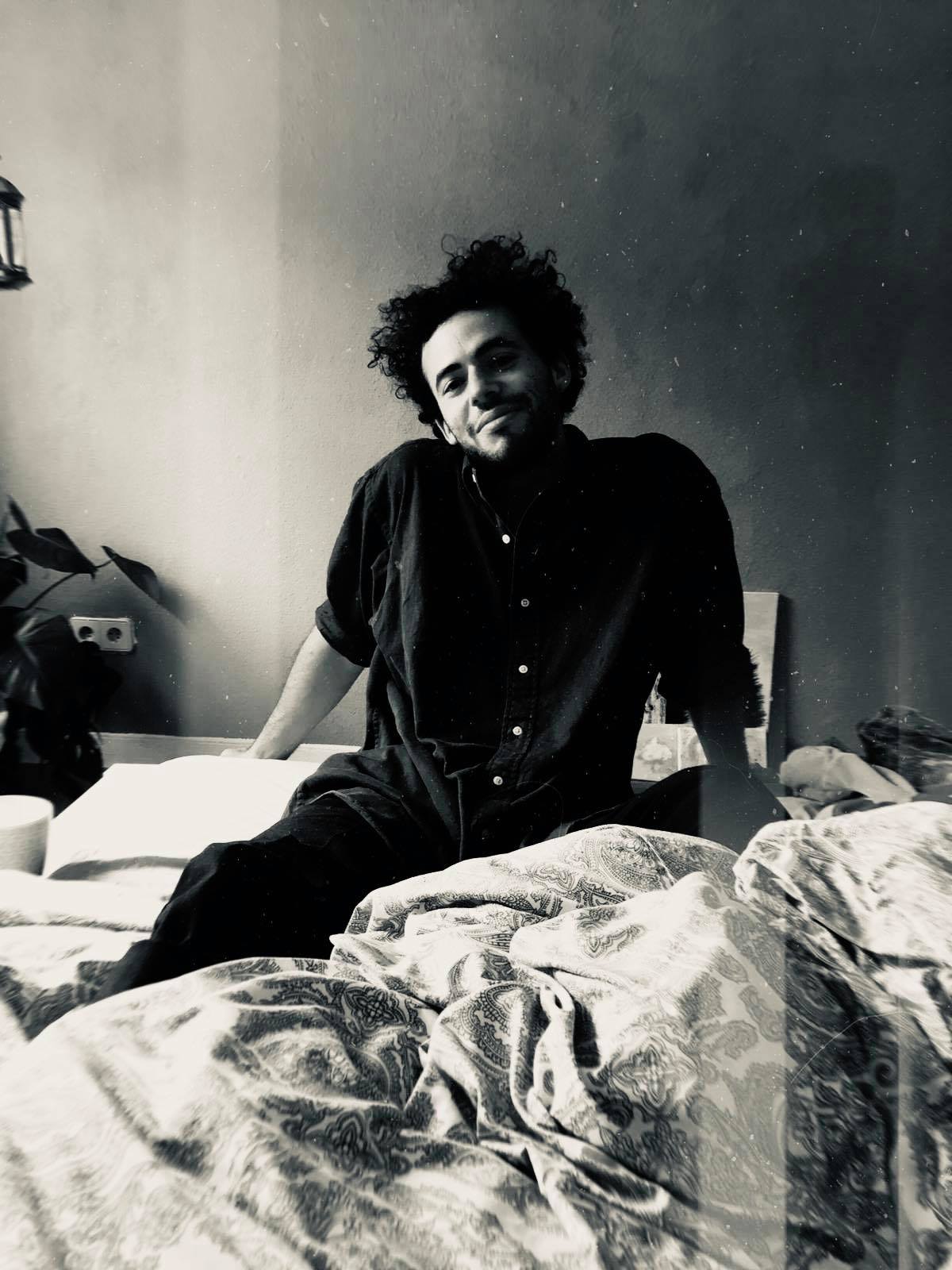 Bespoke Artist
Gabriel Fischer
Originally from Sydney, Gabriel Fischer is a contemporary percussionist, focused on the development of new music, sound creation and pedagogy. In 2015, he was a recipient of the Sydney Symphony Fellowship program and received mentorship and exposure from some of Australia's finest orchestral musicians.
Currently living in Lübeck, a small town in Northern Germany, Gabriel is undertaking a Masters at the Musikhochschule Lübeck under the guidance of Prof. Johannes Fischer. He was involved in the world premier of Enno Poppe's 'Schrauben' alongside the Schlagzeugquartett Köln in the Elbphilharmonie.
As a performer, he has been a part of the Schleswig-Holstein Musik festival, Brahms festival, and at the Pulse Percussion Gathering in Copenhagen.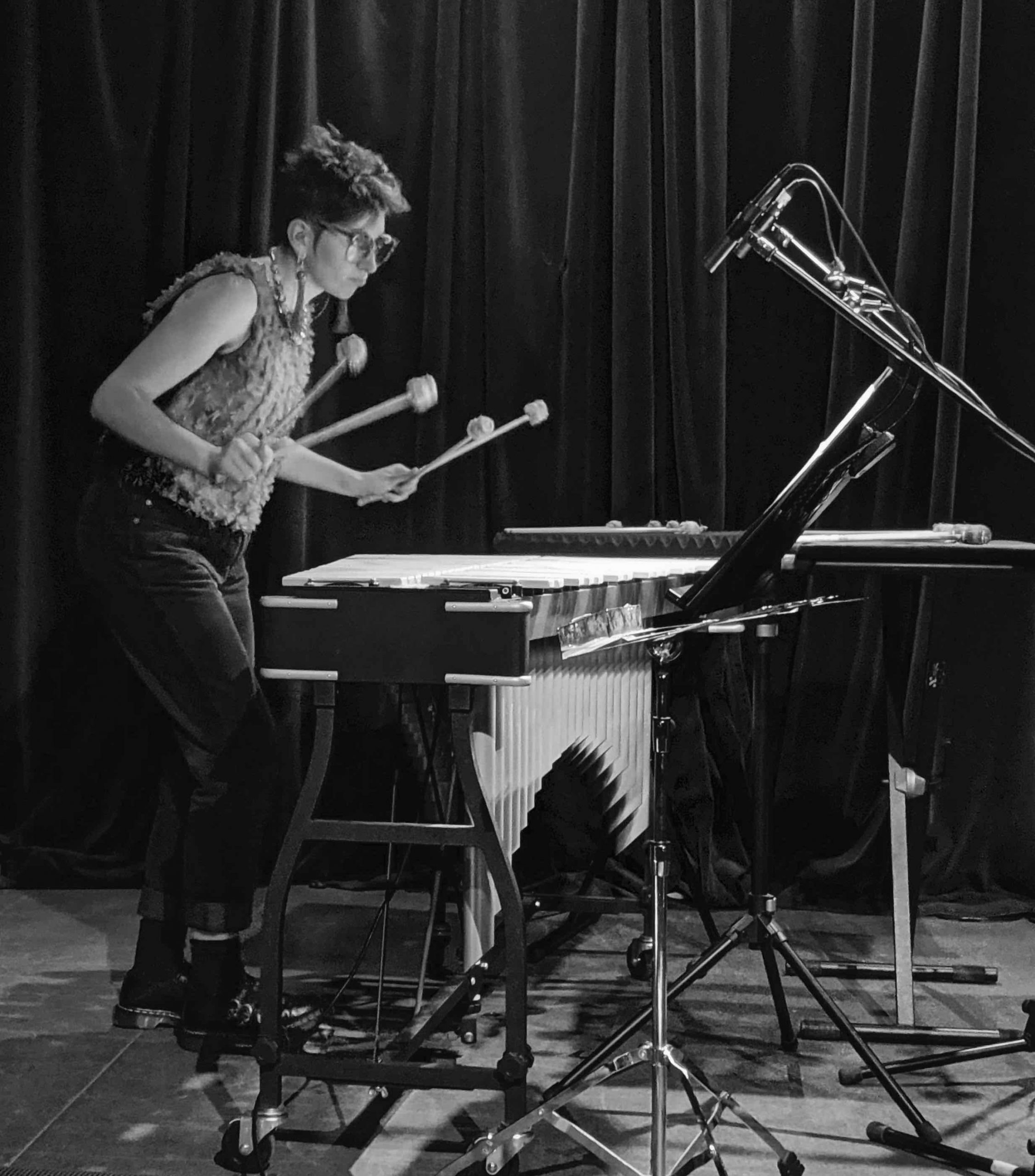 Bespoke Artist
Niki Johnson
Niki Johnson is a percussionist and composer-performer whose musical practice incorporates contemporary classical repertoire, improvisation, interdisciplinary collaboration, and performance art. She collaborates with fine-artists, and experimental musicians to create new artworks existing in the liminal spaces of art mediums. Niki holds a Bachelor of Percussion Performance from the Sydney Conservatorium of Music, and is a current Master of Research student at Monash University. Her research explores percussionists' collaborations with sculptors and designers, and the process of co-creating, and composing for new sculptural instruments. Niki is a Speak Percussion Bespoke Artist, performs with Ensemble Offspring, and has recorded percussion for Tapspace Publications, Trackdown Fox studios, and the ABC. Niki is the co-artistic director of performance art duo Throat Pleats, which is an experimental music and performance duo comprised of Niki Johnson and Solomon Frank that explores shifting power dynamics and animalistic impulses.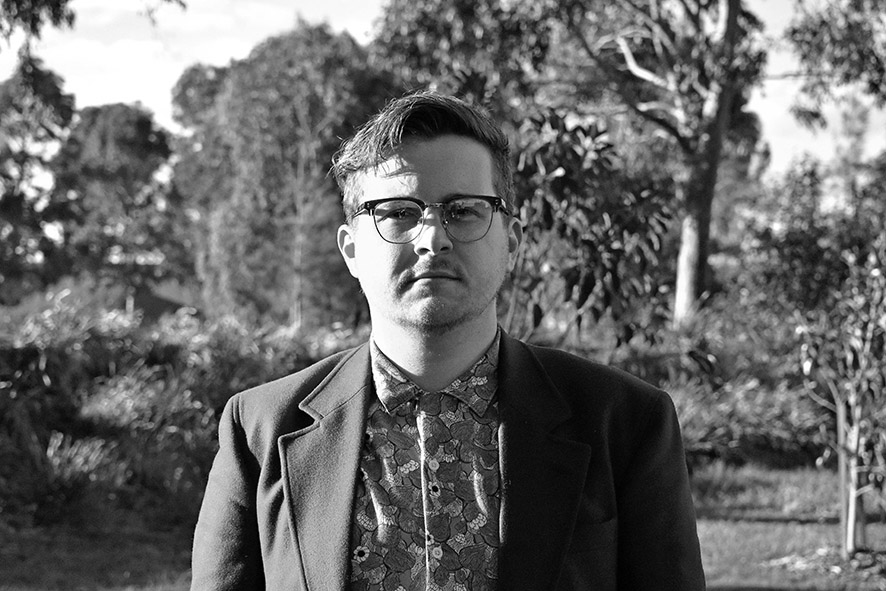 Bespoke Artist
James McLean
James McLean is a drummer from Melbourne, Australia, who works at the intersections of composed and improvised music. James' practice sees him working as a solo artist, a bandleader, and a sideman in numerous ensembles, spanning from modern jazz to experimental improvisation. 
In 2018, James completed his PhD research at the Sydney Conservatorium of Music, studying the application of embodied cognition to the development of a solo drumset practice. In addition to an academic thesis, this research produced two solo drumset recordings: Counter Clockwork (2015), and Oscillator (2018). He released third solo recording continuing this practice, entitled Interstitial, in 2021.
James co-leads numerous ensembles, including All Talk, Blind Spot, and Lightly Toasted. In 2016 James was awarded the Freedman Jazz Fellowship, becoming the first and only drummer to receive the award. He has also been a finalist for Young Australian Jazz Artist of the Year (2016) and the National Jazz Award (2018), and featured on award winning recordings by ensembles including The Marc Hannaford Trio (Sarcophile, 2013), and Andrea Keller's Five Below (Live, 2019).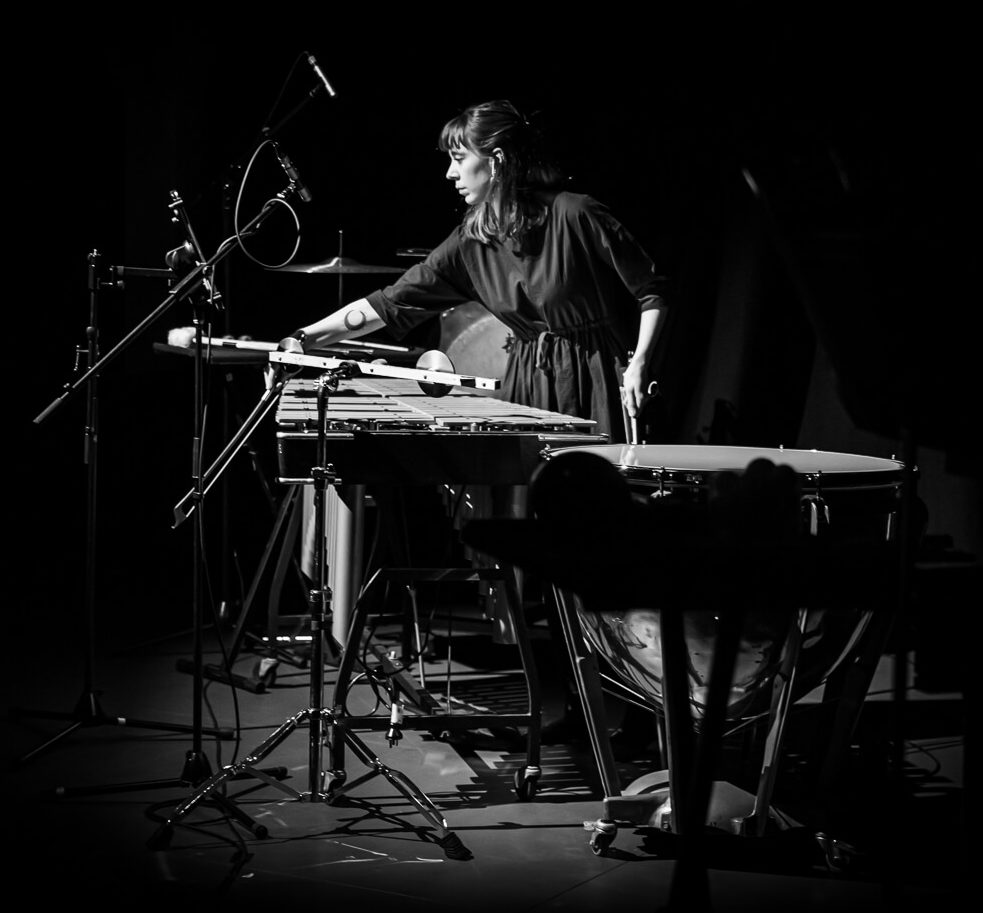 Bespoke Artist
Zela Papageorgiou
Zela is a Melbourne-based percussionist whose practice focuses on contemporary, classical and experimental music. She is passionate about discovering new ways in which traditional and experimental percussion can reach diverse audiences beyond the Classical and New Music communities, and has appeared in collaborative projects with groups such as punk outfit HEXDEBT, and electronic dance musicians Sleep D. In 2019, Zela was an Artist in Residence at the Australian Tapestry Workshop, where she composed short pieces that combined tapestry materials with percussion instruments, and created a system to transcribe rhythms from images, based on the process of preparing a tapestry.
Zela is an enthusiastic contributor to Melbourne's music scene, regularly appearing with ensembles such as Speak Percussion and Ad Lib Collective, and is the core percussionist for Forest Collective. She has performed in major festivals including Melbourne Festival, Midsumma Festival and Melbourne Music Week, where she performed a number of solo sets presented by Play On Music in 2017. She is a graduate of the University of Melbourne, Melbourne Conservatorium of Music, completing a Bachelor of Music with honours in 2016 under the tuition of Peter Neville and Leah Scholes, and attended the Australian National Academy of Music in 2017.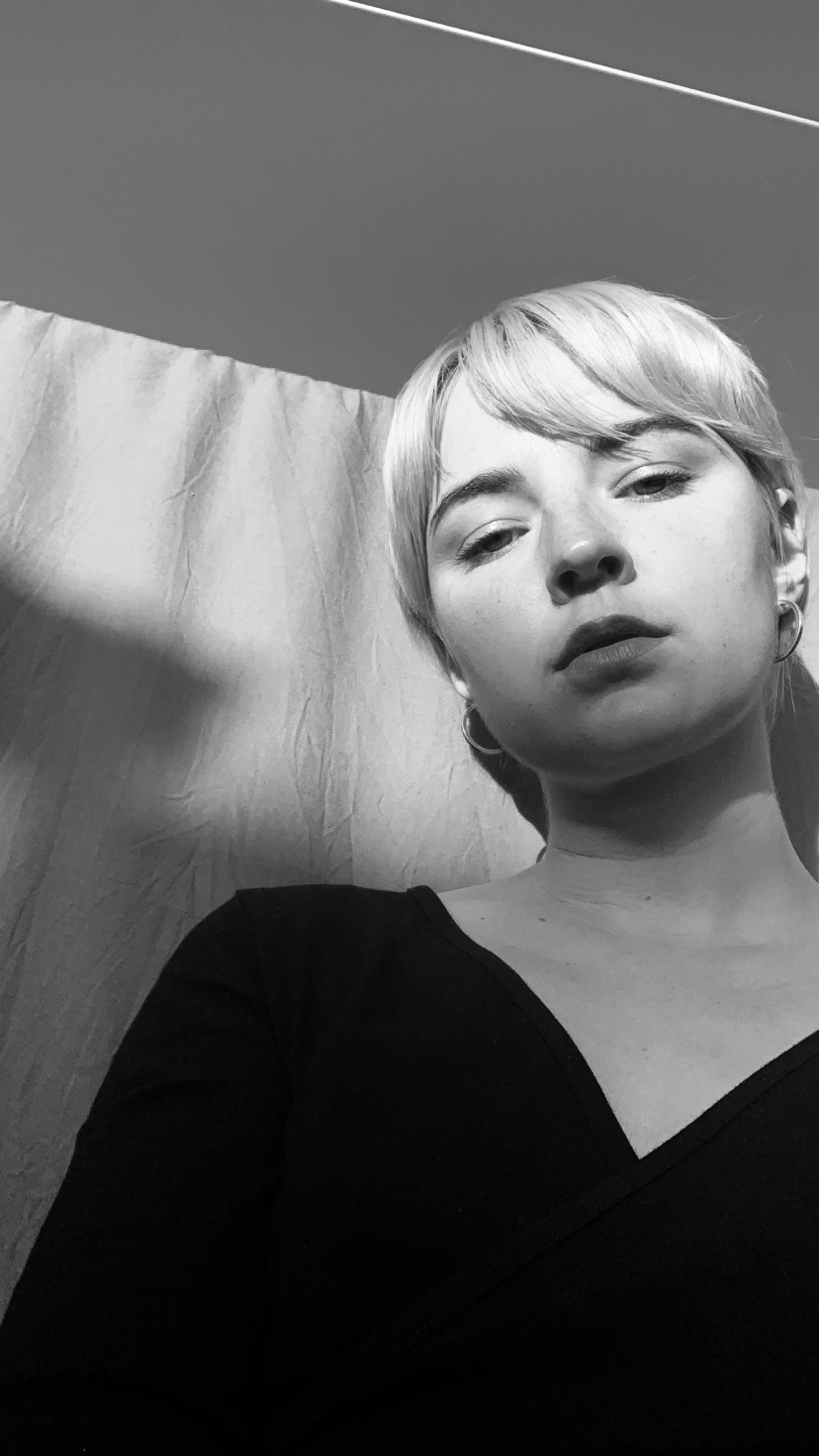 Bespoke Artist
Lauren Squire
Lauren Squire is an electronic music producer, synthesist, DJ, audiovisual artist, sound designer and production manager based in Naarm, Melbourne. Her practice is focused on experimental and ambient music, underground dance music, audiovisual installation art and the spaces where these disciplines intersect.
As an artist, Squire works with her partner Matthew Wilson in an audiovisual duo called OK EG. Together they create wholly immersive live sets, superbly textural, ambient techno that ensconces all listeners in reach. Squire also produces and DJs under the alias Zosia Kossak. This project explores the relationship between the human voice and that of synthesisers whilst incorporating heavyweight bass and rhythm into the mix.
Drawing from her experience as an artist Squire contributes to the scene across many roles including creative and technical producing, production management and lecturing at Melbourne Electronic Sound Studio.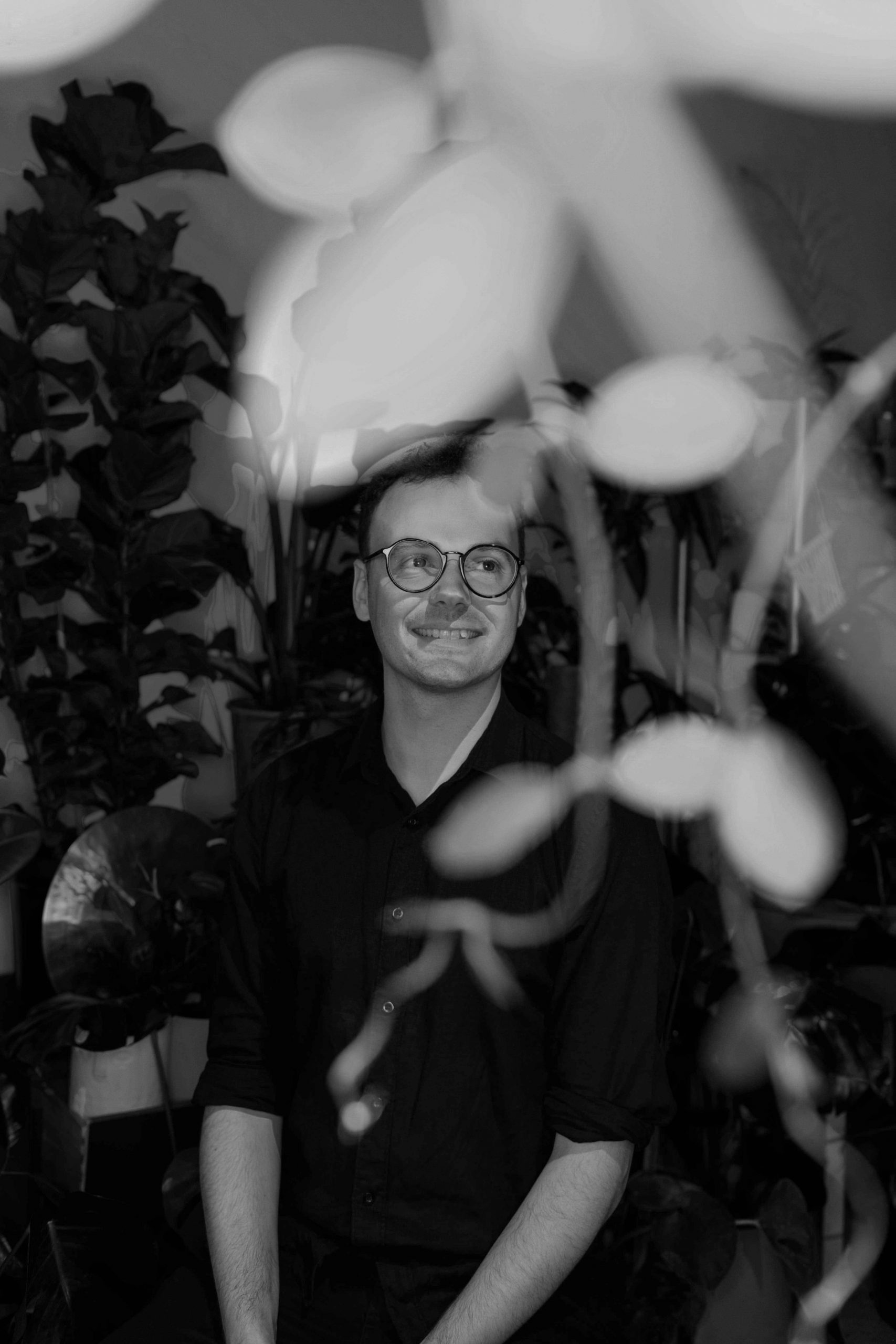 Bespoke Artist
Hamish Upton
Hamish Upton is a percussionist who thrives as a collaborator, champion of contemporary music, and educator. He holds a Master of Music Research from Griffith University focusing on the use of laptop-based sound technology as an enhancement to solo percussion performance. He studied at the Australian National Academy of Music where he won multiple awards for his curation and performance of contemporary art music, and prior to this was supported with full tuition and board for four years of study at the Yong Siew Toh Conservatory at the National University of Singapore. Hamish was a performer in Semaphore, Kate Neal's APRA award winning interdisciplinary work (2015). He has performed with leading contemporary music groups including Speak Percussion, the BOLT ensemble, and Elision, and was a performer at Bendigo International Festival of Exploratory Music in 2016, 2017 and 2019. Hamish is a co-director of Ossicle Duo, with trombonist Benjamin Anderson. Ossicle Duo won the contemporary masters prize for their performance of Mauricio Kagel's L'art Bruit in 2019 and they are 2022 Local Heroes at the Melbourne Recital Centre.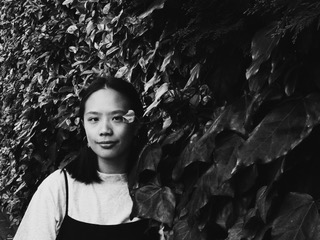 Bespoke Artist
Kezia Yap
Kezia Yap is an interdisciplinary artist and composer, working across sound and music, installation, and performance on the land of the Wurundjeri and Boon Wurrung people of the Kulin Nation. She is a graduate of the Sydney Conservatorium of Music and a current MFA candidate at the Victorian College of the Arts. Her current work traces hybrid articulations of culture and identity through an expanded compositional practice.