Bespoke Artists
The Bespoke Artists Program supports independent, early-mid career artists and arts workers with a focus on career sustainability. Across this annual program, participants will receive professional development in three key areas; business, career and artistic leadership.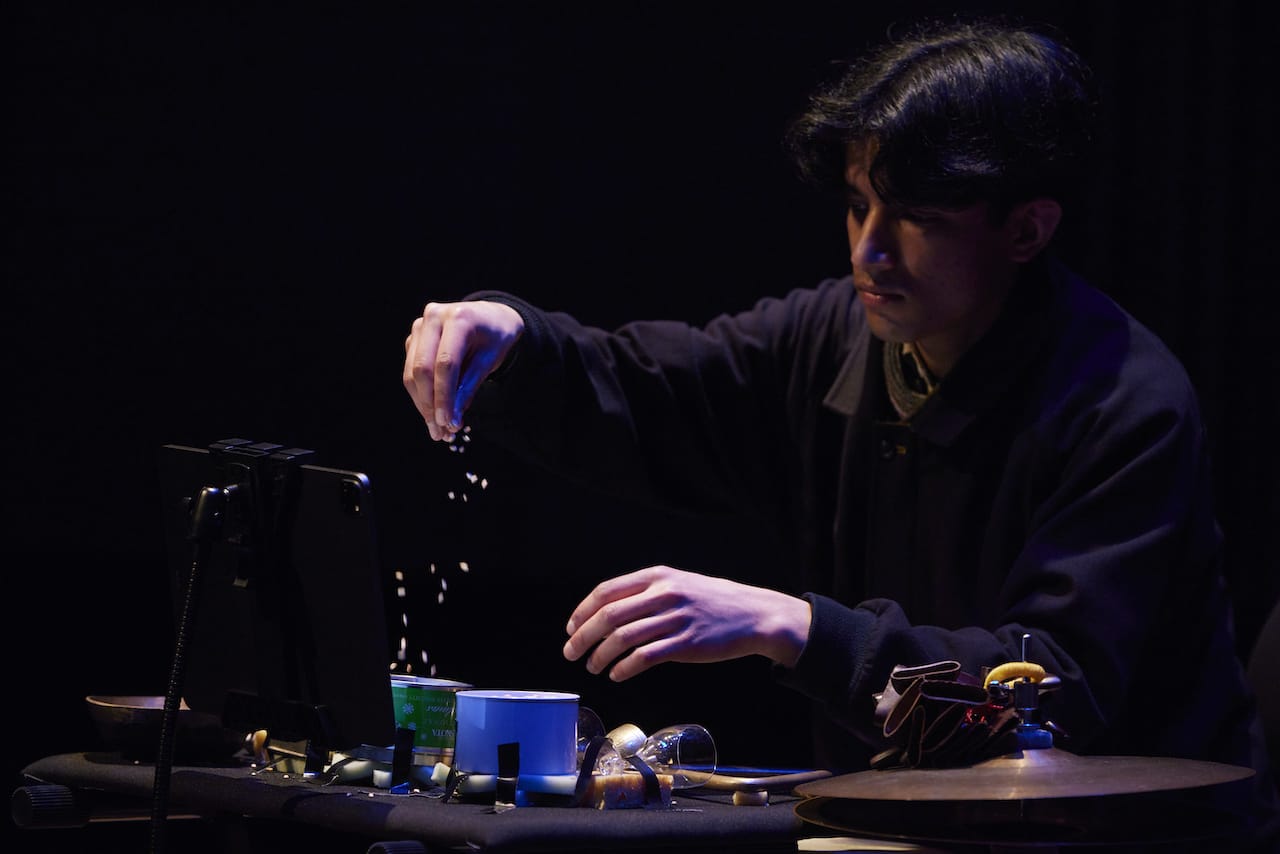 Bespoke Artist
Aditya Bhat
Aditya is a musician who seeks new knowledge and approaches, trying to find unexpected ways to bring them together.
Aditya is training as a percussionist, and performs on traditional instruments and found objects; with the latter, probing extended or unconventional sonic possibilities. Projects tend to delve into the overlap between 'compositional' and 'improvisational' approaches. Aditya is interested in composing collaboratively (and with artists using different media) and usually involves electronics and electroacoustic composition, making substantial use of field-recordings.
Thematically, Aditya's work has a political and ecological focus, exploring the many and varied effects of colonialism—especially interrogating his own place, as someone who has come from outside, here in the settler colonial society that is Australia.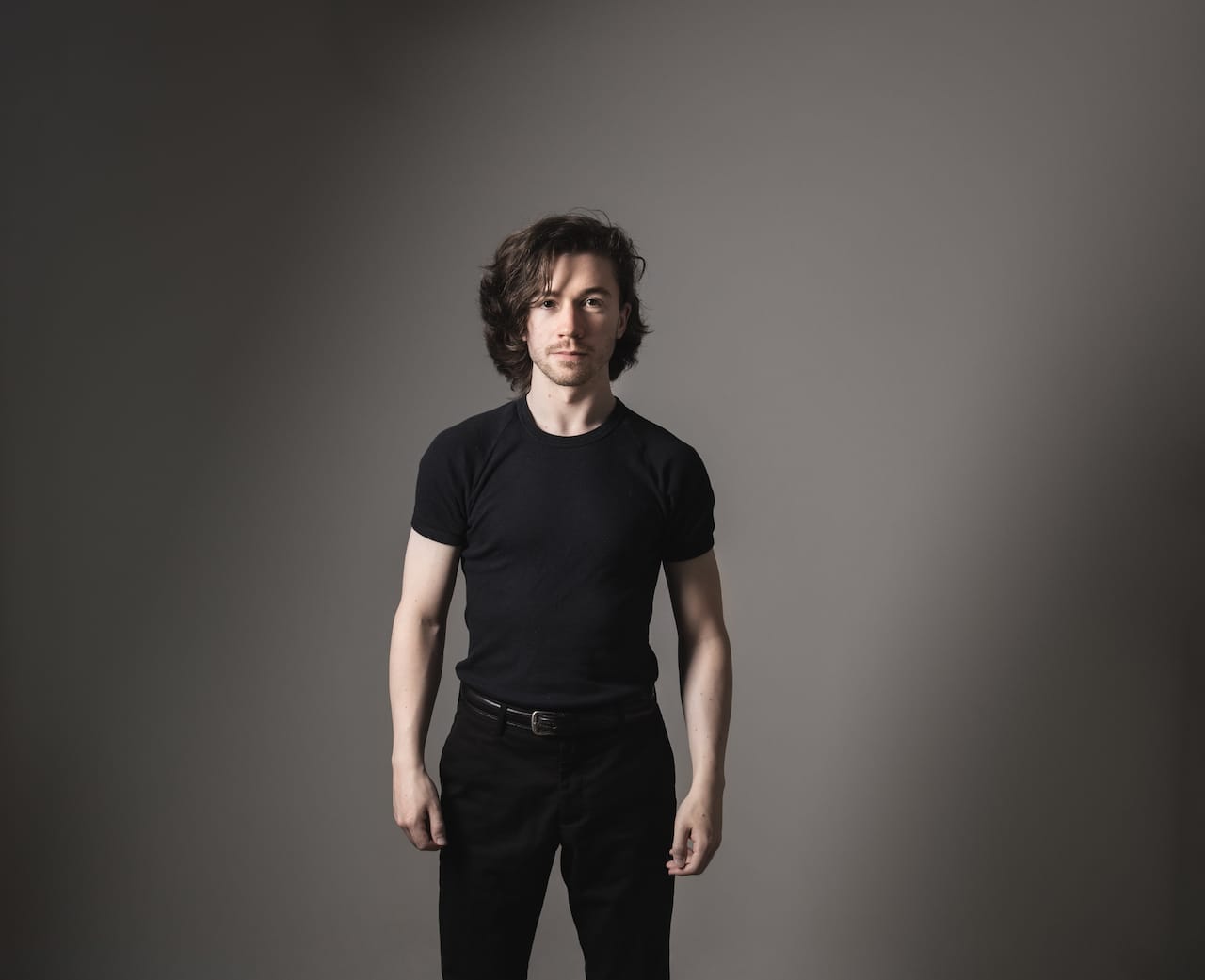 Bespoke Artist
Alexander Meagher
Alexander Meagher is a classically-trained percussionist and performer with a range of interests in both classical repertoire and beyond. He enjoys finding ways of bringing non-musical elements into his own practice in order to surprise audiences with a different notion of what a performer/musician is, including use of text, movement, gesture, dance, and multimedia arts.
In addition to creating new works with a strong narrative, he aspires to find ways of collaborating that put existing music in different contexts, resulting in memorable and striking performances that heighten their emotional impact.
He hopes to create performances that emphasise narrative and suspend audiences' disbelief, blurring the line between the performers, instruments, and the imagined world created.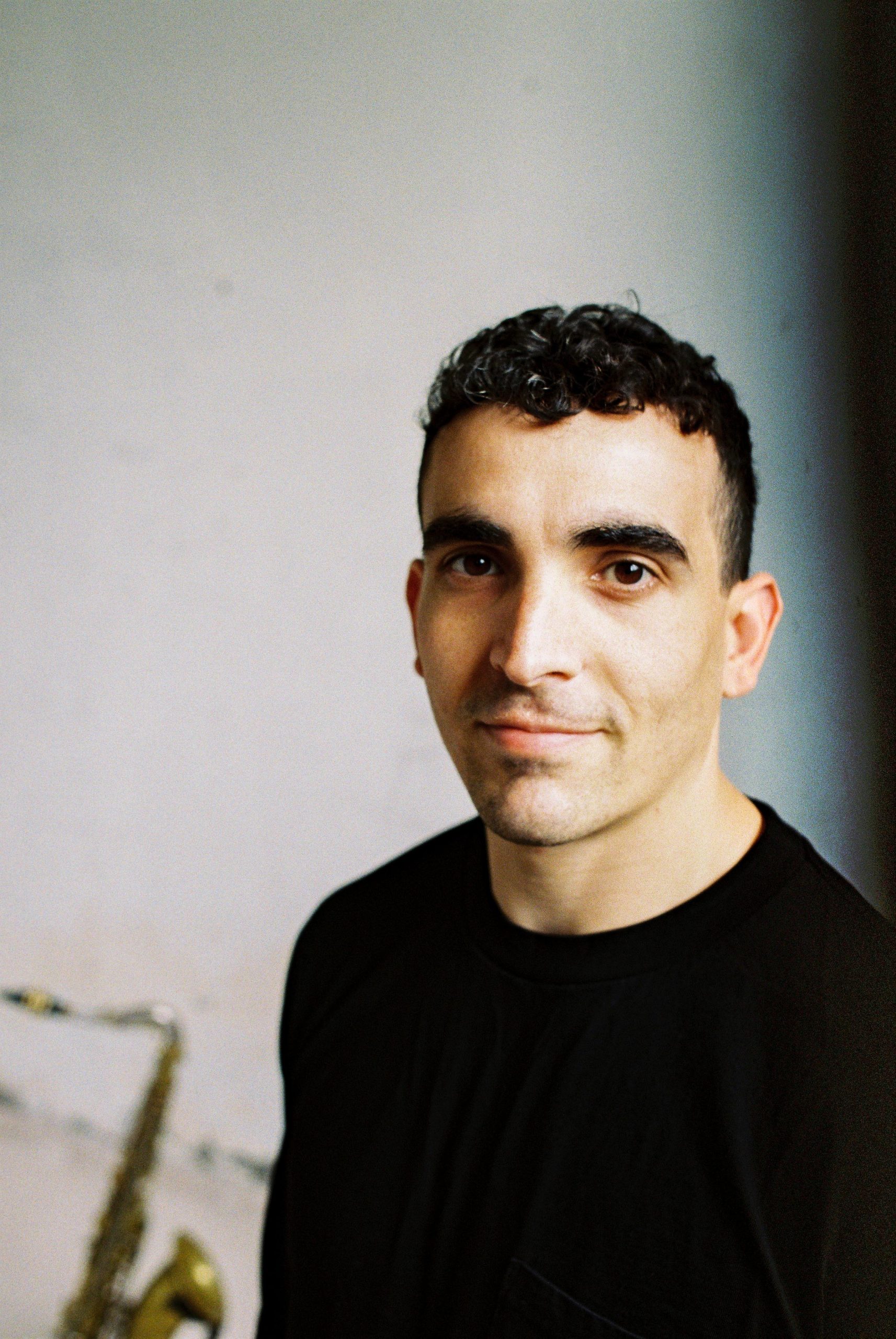 Bespoke Artist
Andrew Saragossi
With a passion for the unorthodox and a knack for cultivating unique ensemble identities, Melbourne-based saxophonist, improviser and composer Andrew Saragossi has established himself across several and varied creative outlets as a chameleon with a wind instrument - not bound by genre or personal taste, but by a relentless search for deeper musical meaning.
Saragossi's artistic practice is multidimensional. Whilst firmly grounded in the jazz tradition and improvisation, his affinity for experimentation has led him to focus on broadening his sonic potential into a realm beyond the stereotypical function of the saxophone. He explores acoustic phenomena such as multiphonics, percussive articulation and circular breathing to create innovative, textural sound worlds, challenging the traditional function of the saxophone. His creative work explores the boundary of abstraction and convention, achieving an honest balance between raw spontaneous expression and refined execution – always in service of the music at hand.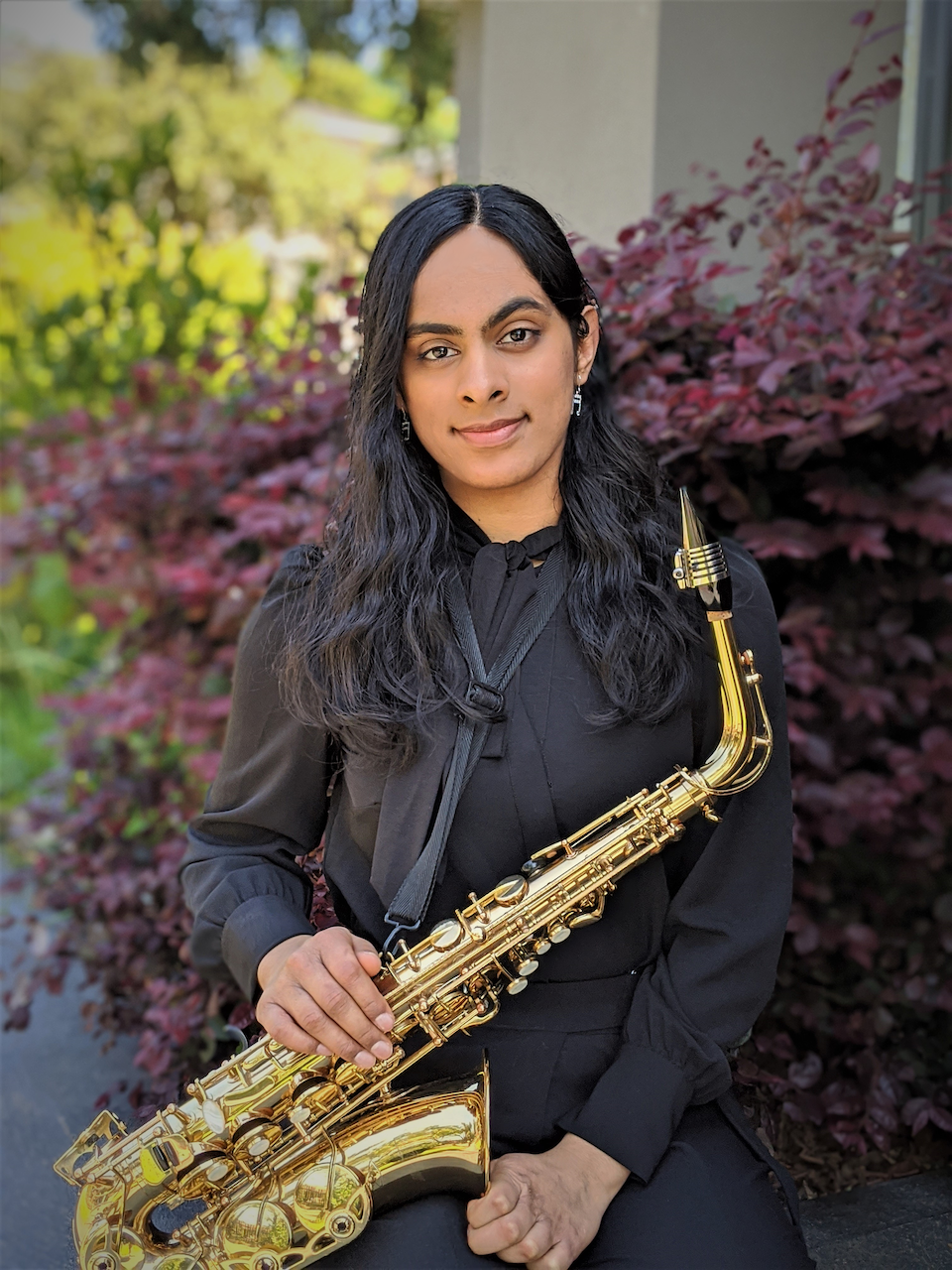 Bespoke Artist
Anusha Yellapragada
Anusha Yellapragada is an emerging composer and sound artist whose practice is grounded in
developing music for film/animation, games, theatre, and contemporary ensembles. Her practice is
influenced by her background in western classical art music through learning saxophone however;
she also draws influence from her background in Bharatanatyam (Indian Classical dance) and
Carnatic (South Indian classical) singing. Through weaving elements from both these worlds, Anusha aims to write music that pushes the boundaries of normality within contemporary art music, theatre, and film/games. Apart from writing music, Anusha also performs in multiple bands such as
Translucid, a free improvisation ensemble playing various woodwinds like saxophone, flute, and
recorder and singing. She wishes to explore more of her performance identity and find ways to blend
this with her compositional practice.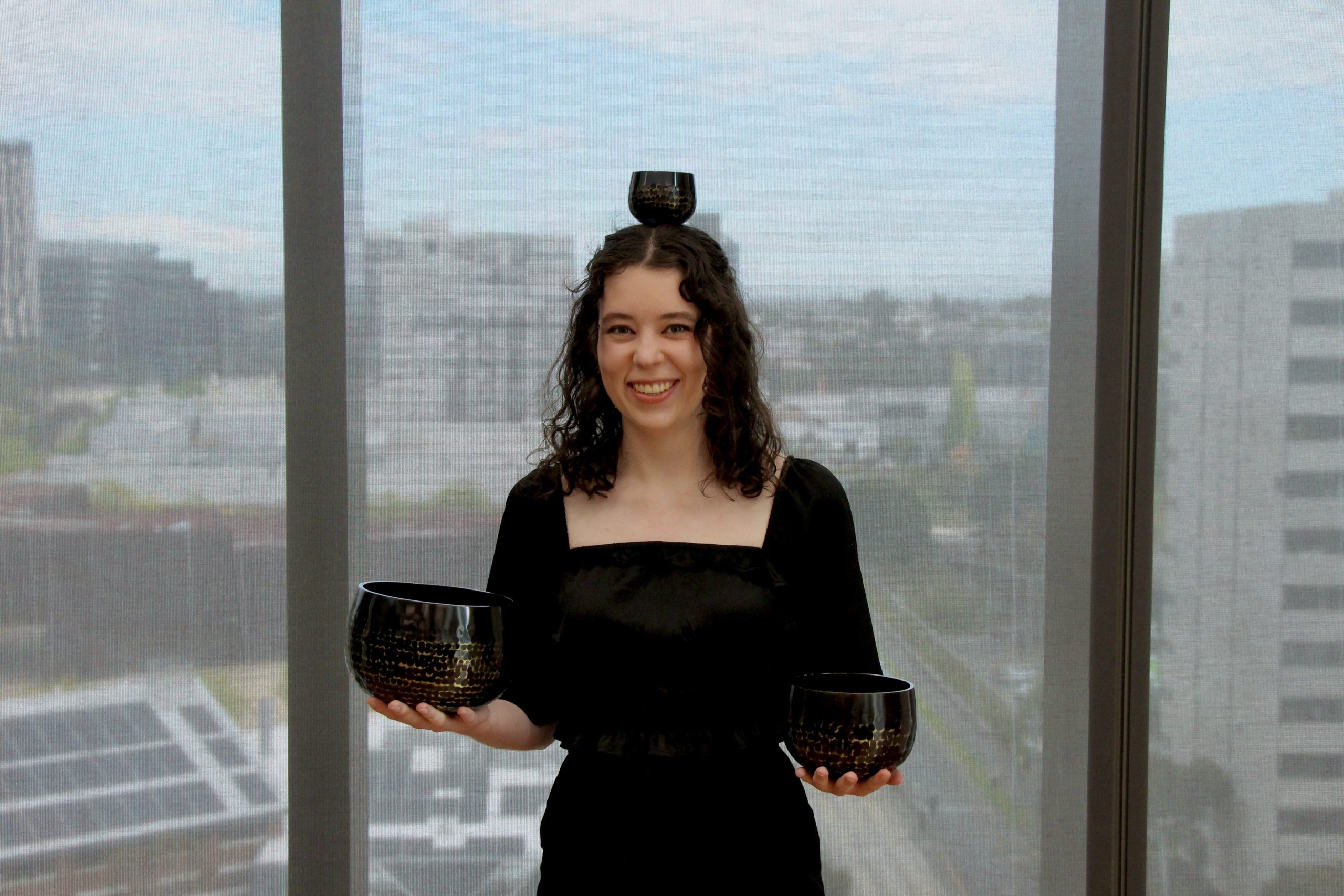 Bespoke Artist
Bridget Bourne
Anusha Yellapragada is an emerging composer and sound artist whose practice is grounded in
developing music for film/animation, games, theatre, and contemporary ensembles. Her practice is
influenced by her background in western classical art music through learning saxophone however;
she also draws influence from her background in Bharatanatyam (Indian Classical dance) and
Carnatic (South Indian classical) singing. Through weaving elements from both these worlds, Anusha aims to write music that pushes the boundaries of normality within contemporary art music, theatre, and film/games. Apart from writing music, Anusha also performs in multiple bands such as
Translucid, a free improvisation ensemble playing various woodwinds like saxophone, flute, and
recorder and singing. She wishes to explore more of her performance identity and find ways to blend
this with her compositional practice.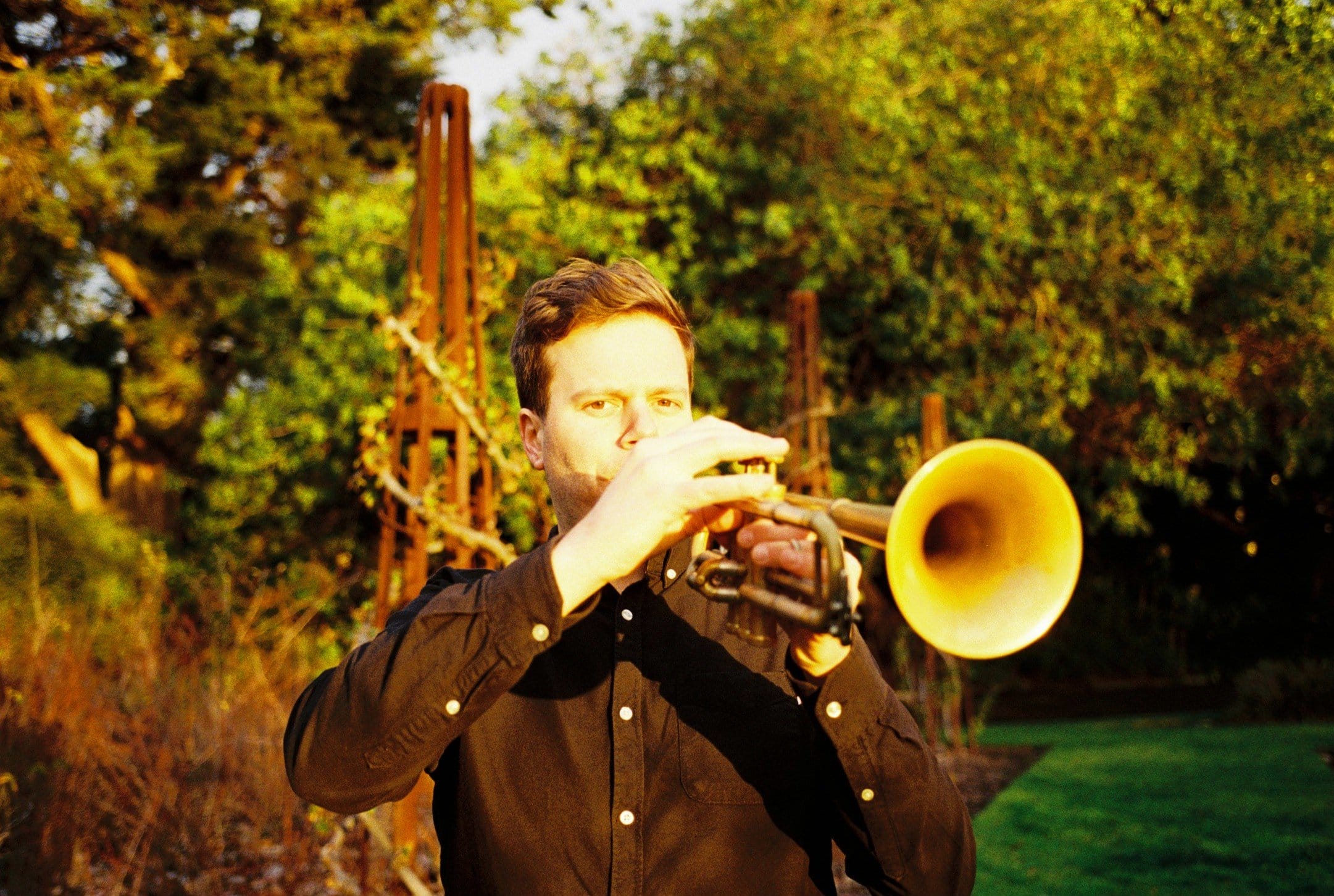 Bespoke Artist
Callum G'Froerer
Callum G'Froerer is a trumpet player working in different genres who focuses on experimentation, collaboration, and profound musical experiences for audiences. He is an exponent of experimental music in Australia and is active in many areas within that world, through his artistic direction of the concert series, New North, and through an active life as an performer and performance-maker.
Trained as a jazz musician, he has performed at the highest levels in the worlds of contemporary repertoire, chamber orchestra, improvisation, and experimental performance. His activities range from playing the historical instruments in chamber orchestras to creating audio-visual performance-installations for arts festivals.
A life-long obsession with the trumpet places it at the centre of his artistic investigations – he constantly extends its vocabulary and expressive possibilities through interdisciplinary elements, electro-acoustic mediation, and through considering it as a sculptural element.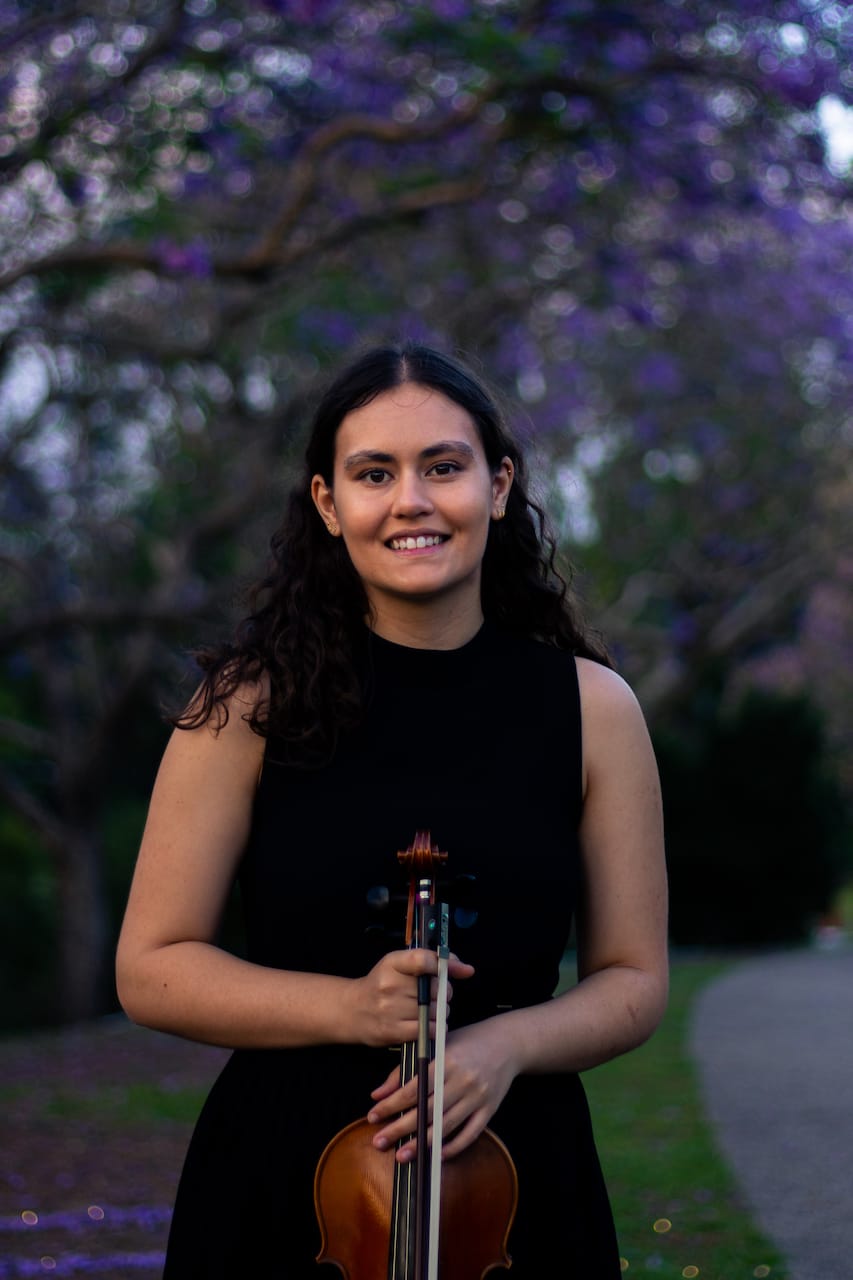 Bespoke Artist
Claire Litwinowicz
Claire Litwinowicz (she/her) is a Meanjin-based, multidisciplinary artist whose creativity consists of music performance, sound art, improvisation and writing. Driven by the power of connection, Claire aims to highlight the voices of those who aren't always heard, while continuing to expand her musical horizons, and has a curiosity for new and boundary-pushing music.
As a classically-trained violinist, Claire has extensive experience as a solo, chamber and orchestral musician from her studies at the Queensland Conservatorium Griffith University and involvement with the Australian and Queensland Youth Orchestras. Over the past few years Claire has played alongside groups such as Nonsemble, Ensemble Q, Clocked Out and Women of Noise and was recently selected to perform as part of QAGOMA's European Masterpieces from the Met exhibition. At the end of 2021, Claire was chosen to undertake a Dots+Loops performance fellowship in which she honed her improvisation, sound art and compositional skills, resulting in a performance at the Dots+Loops Nonstop festival.
Claire also experiments with sound art and composition, and has a growing partnership with visual artist and sister Anna Litwinowicz. The two have collaborated on video and sound installations Traverse and our bare feet; which have been exhibited at Outerspace ARI, Caboolture Regional Art Gallery and Pine Rivers Art Gallery.
Claire's current creative outputs exist in gray areas between classical and new
music realms, whether that is collaborative installations, electro-acoustic compositions, improvised performance or curated contemporary classical concerts. She is continuing to hone her skills within and outside of performing and is excited to find the intersections between her creative pursuits.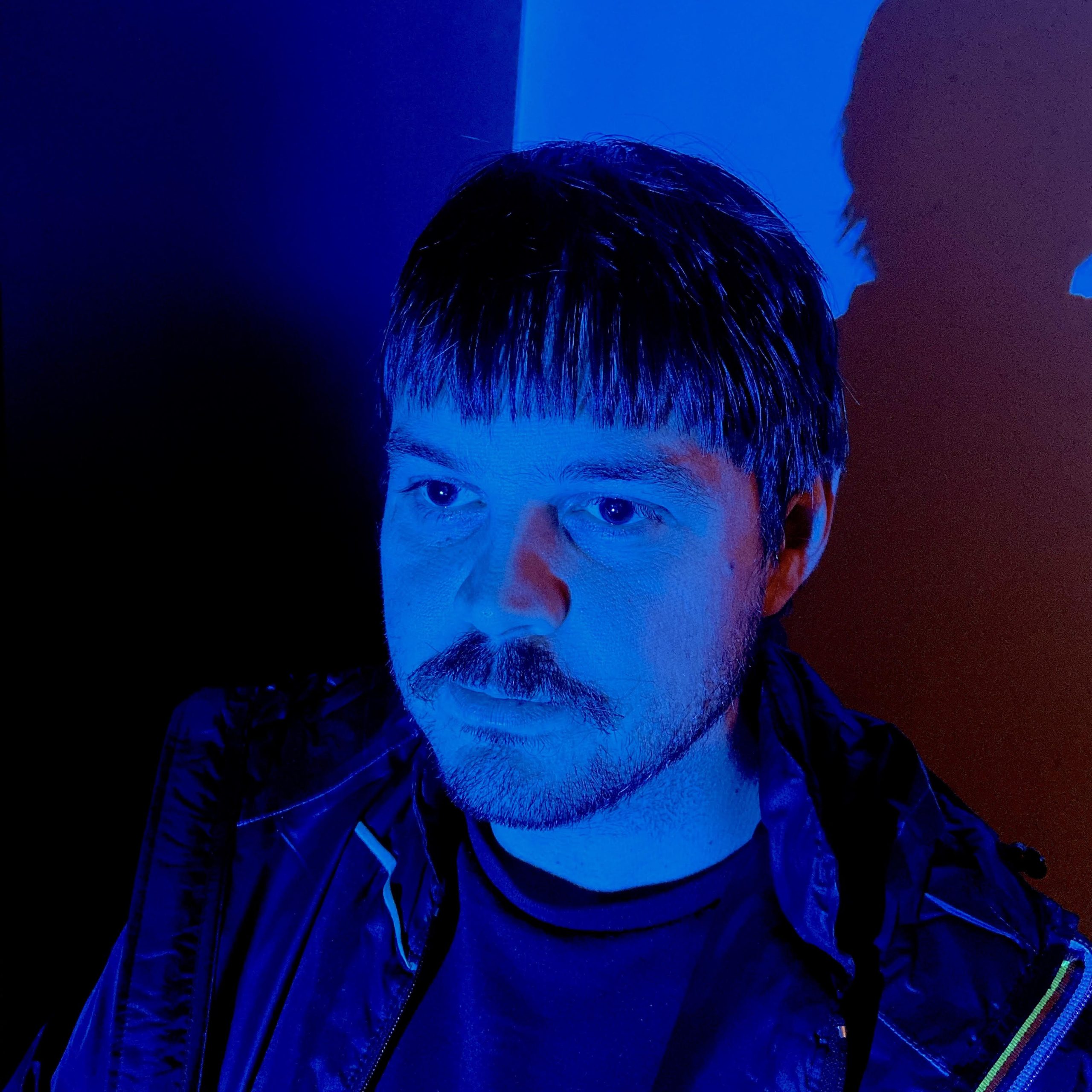 Bespoke Artist
Jack Palmer
Jack Palmer uses computer music production, improvisation, composition, and video to enquire into the dream-like nature of perception and subjectivity. Jack's work plays with paradox and opposing sensations, utilising both subtle and overt intensities. Through his work he aims to induce an experience of non-conceptual openness. Jack composes and performs music under his own name, as electronic music producer Bad Ambulance, and as a guitarist / collaborator in post-rock band Adore.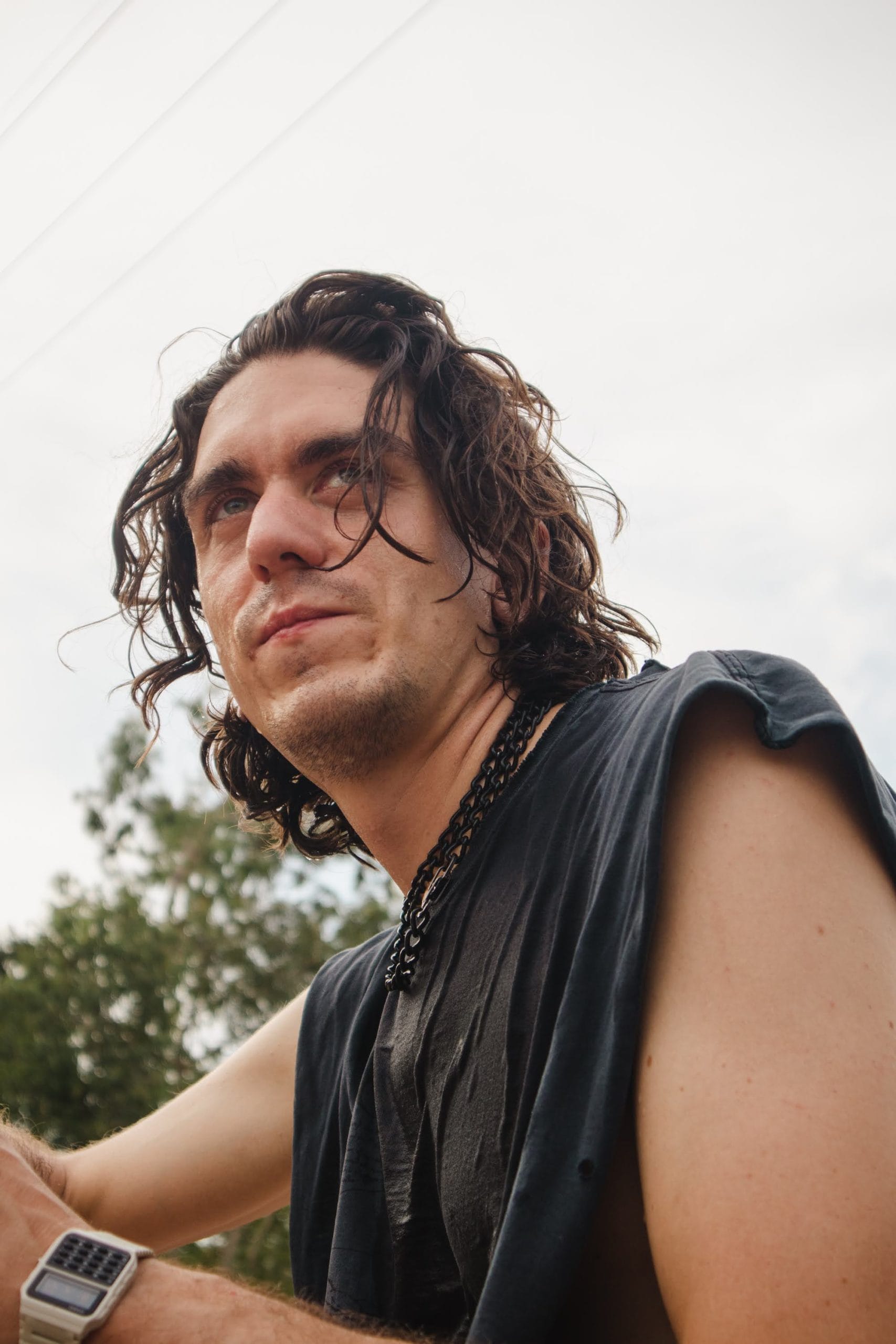 Bespoke Artist
James Paul
James is an artist whose media are sound, video, space, light, and time. Their work is experienced on stage, screen, radio, and internet, or can be seen in the flesh in galleries and museums around Australia.
James makes work that focuses on physical experience, amplifying imperceptible things to their scale of direct encounter. This work is fuelled by obsession with properties and behaviours of the physical world; duality, chaos, topology, and semiosis.
Recent performance works include HERCULES and They Divided the Sky (for Daniel Schlusser Ensemble and City of Melbourne), Wake in Fright (for Declan Greene and the Malthouse), and NEVERNEVERNEVERNEVERNEVERNEVERNEVER (for Aaron Orzech & City of Melbourne).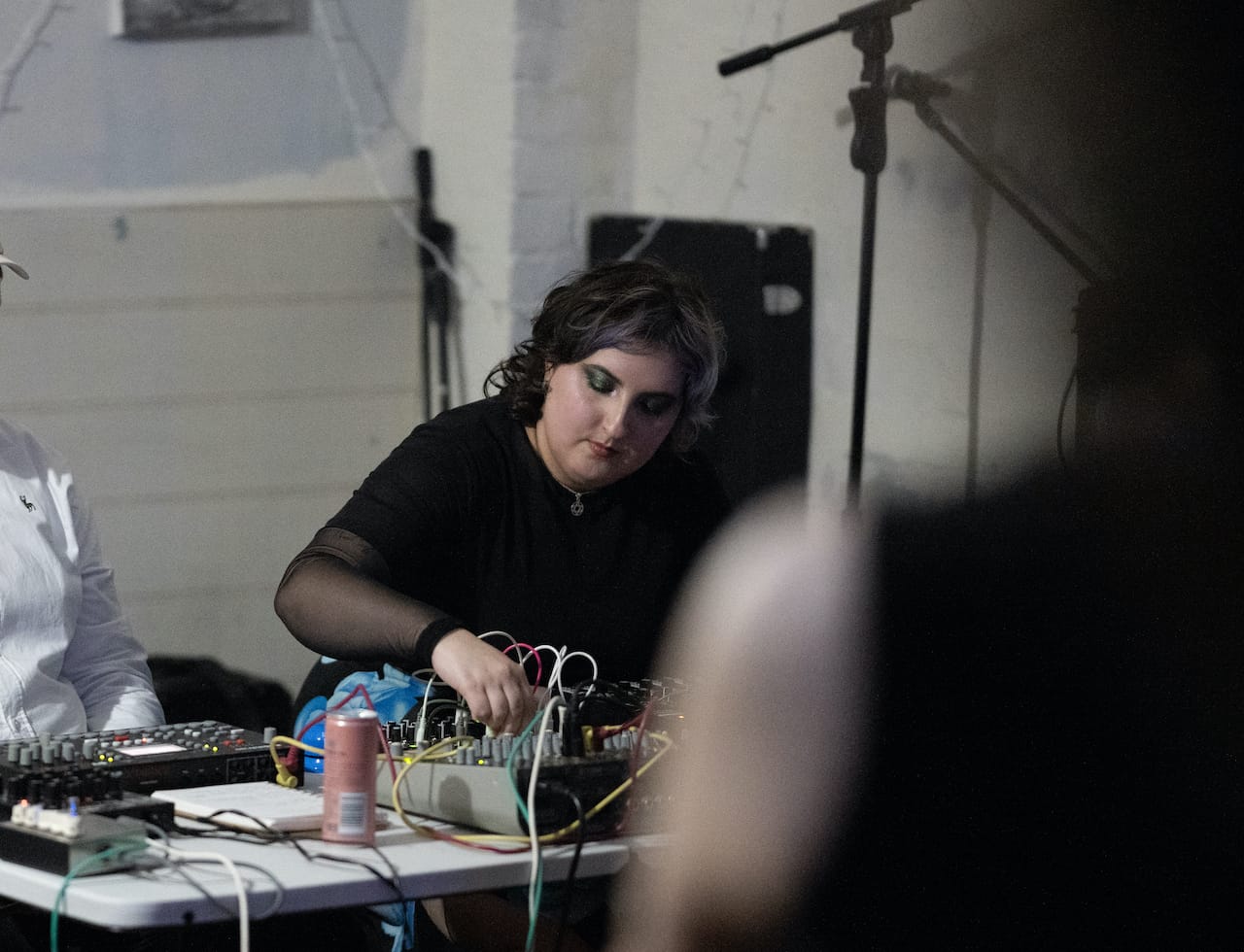 Bespoke Artist
Jaslyn Robertson
Jaslyn Robertson is an interdisciplinary composer and artistic researcher. Her work evolves out of ideas and research, collaboration and experimentation. Driven by the excitement of learning new artistic skills, she works with video, technology, spatialised audio and experimental forms of notation to realise her creative concepts. Working closely with improvising performers, artists, writers and fashion designers helps her to expand her perspective. The aim of her work is to form multisensory environments for performance that raise questions and unfold into discussion on complex social issues. The current focus of her practice and artistic research is how self-censorship affects performing artists in contemporary Australia, and she is developing works that aspire to unveil creative reactions to restricted environments. Through these performance experiments, she seeks to contribute to a wider discussion about self-censorship within structures of power.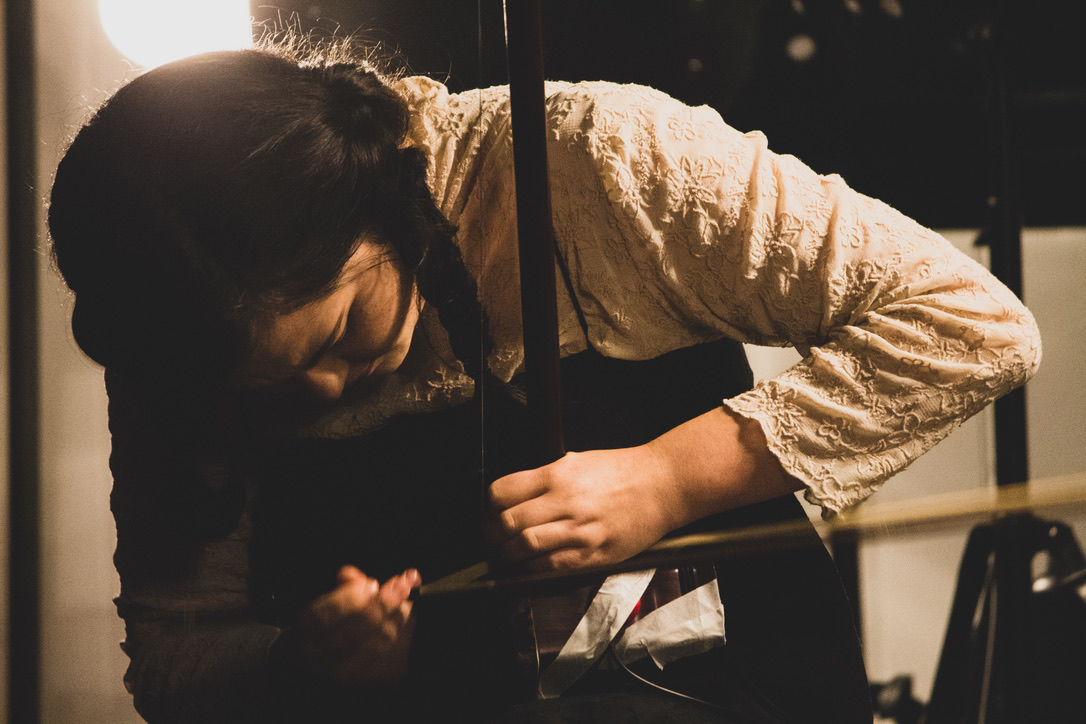 Bespoke Artist
Jasmin Wing-Yin Leung
Jasmin Wing-Yin Leung is a composer and musician who works within composition, improvisation and installation settings. She is interested in the possibilities of resonance, using intonation as a way of creating intimate sonic spaces that are informed by acoustic theory, historical tunings and the social act of gathering. She also plays the Erhu and has developed an extended practice for this instrument both as an improviser and through expanded installation works that examine ideas of secondhand memory through resonance. Jasmin's work uses both mathematical and instinctive extractions to unveil the intangible acoustic thumbprints of physical spaces, which combined with sound and materiality create a language using the principles of rational intonation.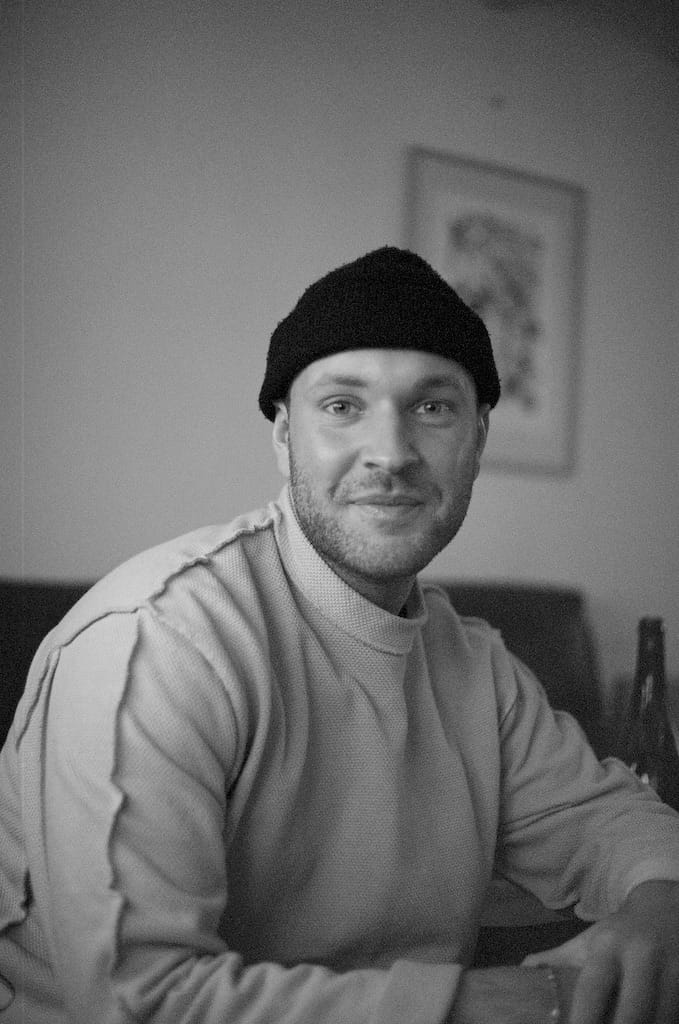 Bespoke Artist
Jesse Vivante
Jesse Vivante is a percussionist, composer, and performer originally hailing from Boorloo (Perth) and creates work that looks to build unique emotive experiences across electro-acoustic performance and composition. He does this by working primarily with contemporary dancers and creating new multidisciplinary relationships across art forms in both structured and improvised performance environments. Unifying elements of emotion through the shared human experience he looks to draw physical, visual, and sonic links between the actions of both percussionists and dancers as they share a space in a variety of settings ranging from auditoriums to art galleries. His practice, though based in a performance realm, continues to intersect with pre-composed music to allow for multiple textures and worlds to coexist and interact in both a live and recorded environment.
Recent residencies and developments includes Fremantle Art Centre's Artist in Residence program (2022) Co3's IN STUDIO program (2022, 2021), The Milk Carton Confessions with Thea Rossen and TURA New Music (2022), The Pickle District's "After Dark" Series (2022, 2021), and debut of his sold out season "ReImagined" with long standing artistic partner, choreographer, and dancer Giorgia Schijf. As he continues to breathe life into new ideas he creates experiences where expectation and the unknown can intersect, pioneering new ways for art to be experienced, understood, and explored.
Bespoke Artist
Mish Szekelyhidi
I'm Mish, they/them, living and working on Wurundjeri land (South Melbourne), composer, sound engineer, data analyst and student. I'm currently writing an honours thesis at Uni Melb where I'm researching accessible ways for disabled musicians such as myself to think, construct and collaborate on music via expanded score writing approaches such as braille, audio descriptive, tactile, haptic, technologically-mediated, sensor-based and sensory processing. And further, imagining and working out how to practically materialise this knowledge, practice, community-building within new formulations of community-based and formalised educational settings.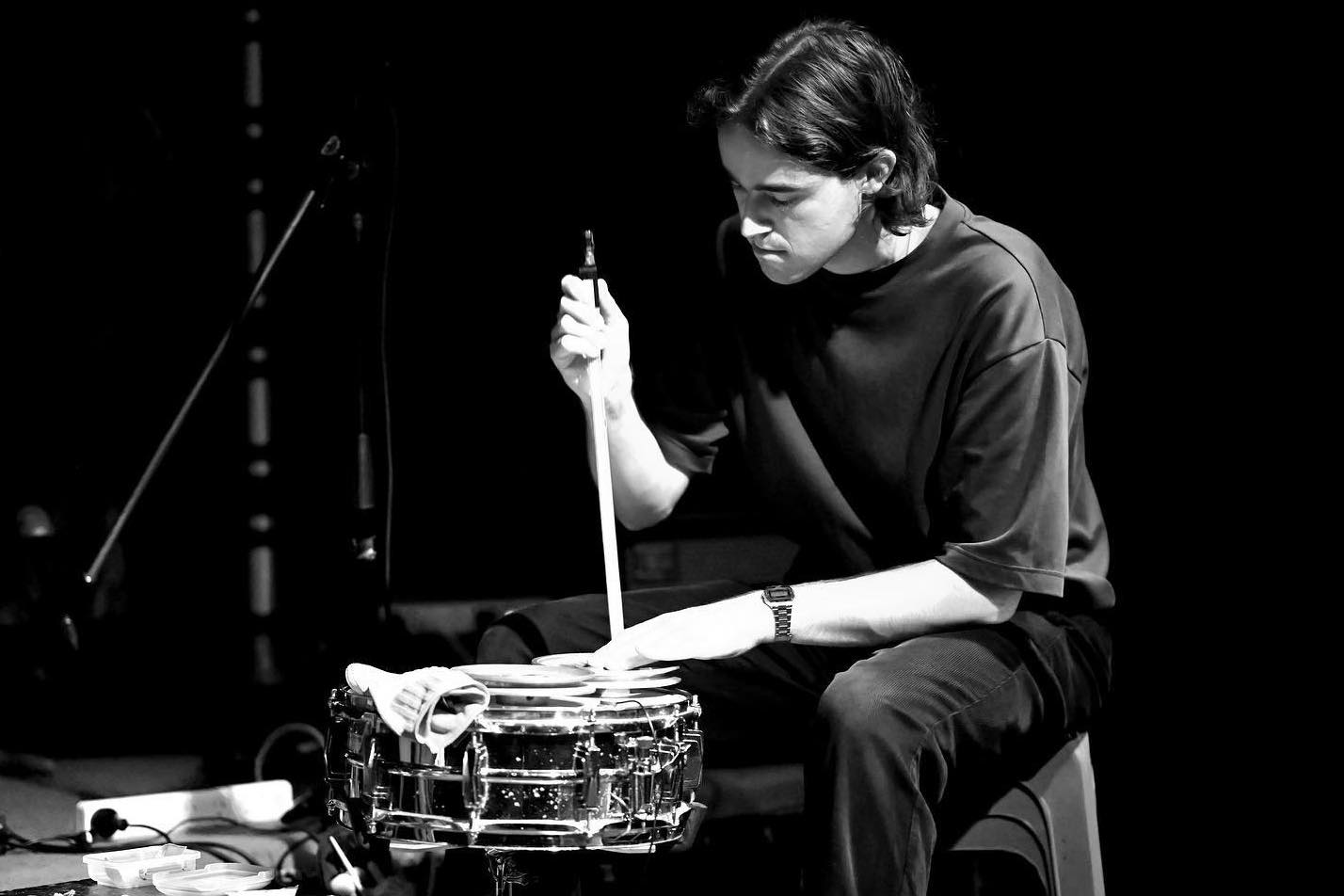 Bespoke Artist
Ollie Cox
Ollie Cox is a Melbourne-based composer, drummer and improvisor, who works in the liminal spaces between constructs of sound and music. Drawing in equal measure from his jazz-centric background and love of experimentalism, Cox seeks to craft emotive compositions that flicker between spans of contemplative ambience to frenetic sonic chaos.
Ollie's rich textural palette, and sensitive, considered, creative playing style have sculpted space for a diverse range of collaborative projects. Cox performs frequently with some of Melbourne's most exciting artists, including Hannah McKittrick, Juice Webster, Armlock and Maple Glider.
Ollie holds a Bachelor of Music (Hons) in Contemporary Music from the Victorian College of the Arts (University of Melbourne). It was during his studies that Ollie developed a penchant for experimentalism, drawing inspiration from the likes of ambient music, musique concréte and surrealist cinema. Under the tutelage of renowned composer Kate Neal, Cox began investigating the hidden musical capacities of everyday objects and sounds. This work culminated in his debut album, Objects In Mirror, an exploration of electroacoustic composition using found objects, which was released via experimental label Curveball in 2023.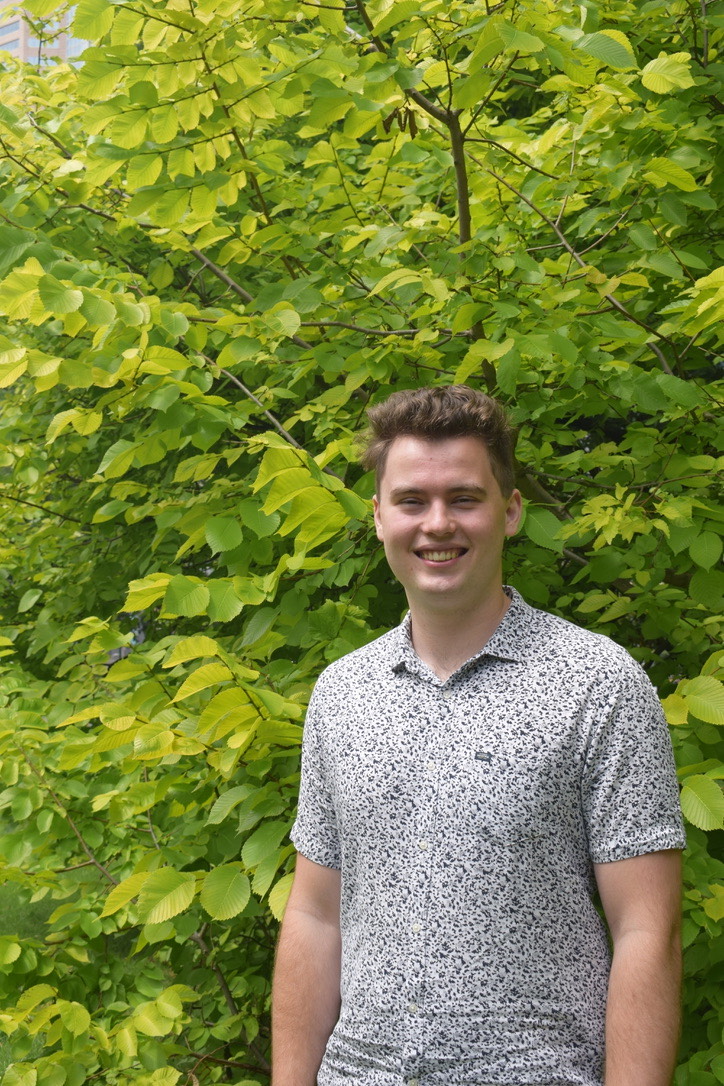 Bespoke Artist
Oscar Tudge
Oscar Tudge is a performing percussionist and composer who works in various solo and chamber settings, working with a variety of contemporary and classical musical settings. With a background in classical percussion, having studied a Bachelor of Music with Honours at Melbourne University, Oscar has a passion for contemporary percussion practices and developing new works. This passion lies in exploring the landscape we live in; working in collaboration and communication with local and emerging composers to engage and promote diverse Australian artistic practices. Collaboration is a central component to his artistic practice. As a developing artist, Oscar continues to explore compositional practices alongside practicing performers and musicians, working in collaborative settings to develop and explore new ideas.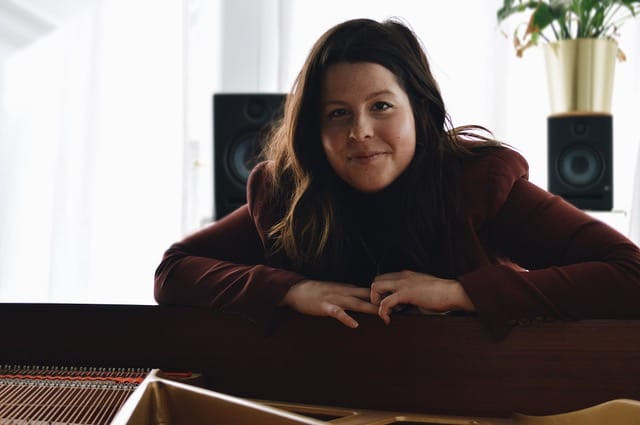 Bespoke Artist
Rachel Lewindon
Rachel Lewindon is an interdisciplinary composer and sound designer working in a diverse array of mediums such as theatre, dance and live performance. She is passionate about the immersive experience of sound within a live performance setting, exploring the electro-acoustic boundaries of composition and sound design using voice, piano and synthesis. She is a passionate multi-art form collaborator, finding immense inspiration in creating with other art practitioners and musicians to contribute their lived artistic practice into her work. She would love to see herself working to fuse her diverse creative background with a focus on collaboration as a key creative driver to champion the removal of composer/performer barriers.
Bespoke Artists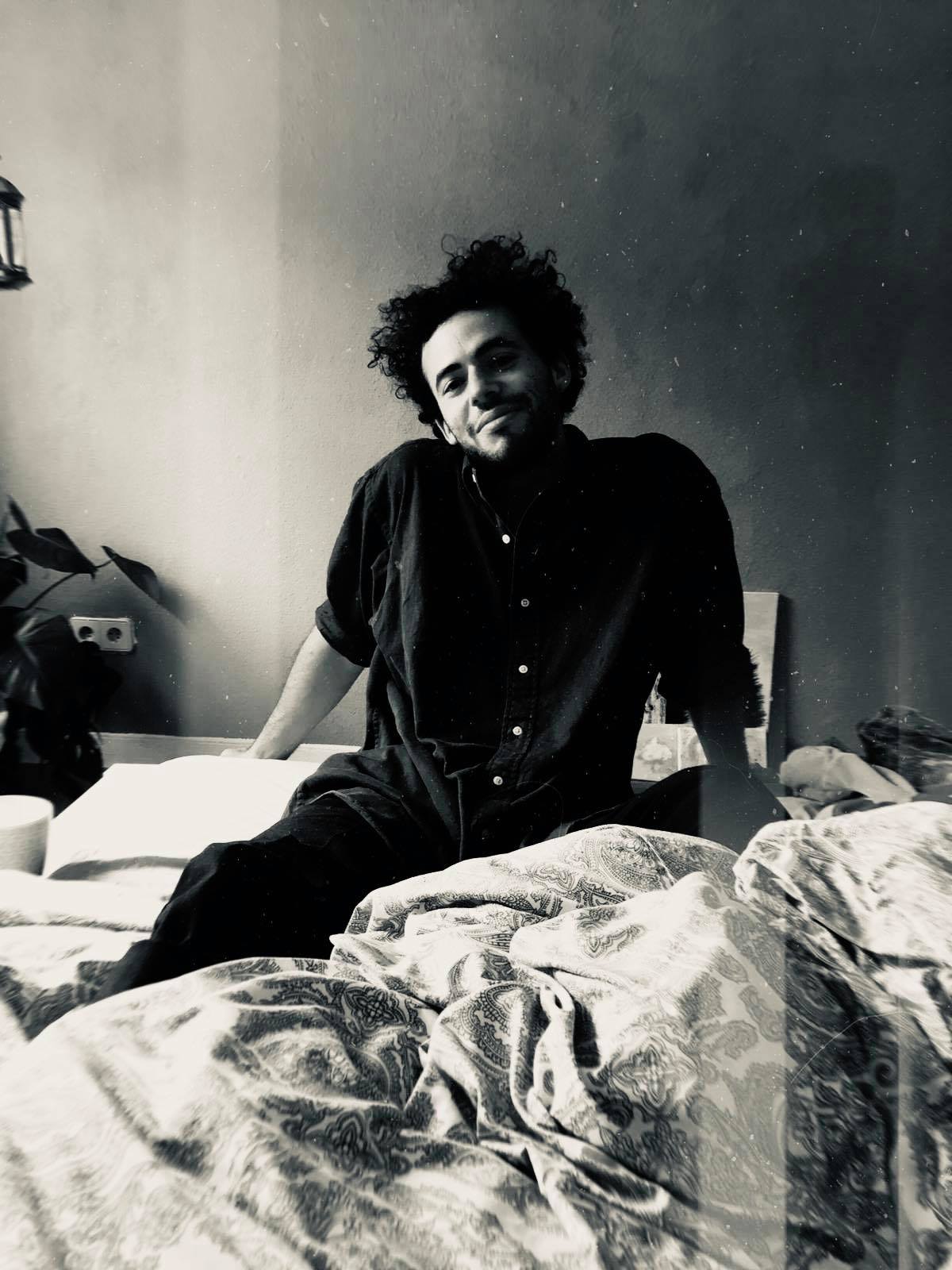 Bespoke Artist
Gabriel Fischer
Originally from Sydney, Gabriel Fischer is a contemporary percussionist, focused on the development of new music, sound creation and pedagogy. In 2015, he was a recipient of the Sydney Symphony Fellowship program and received mentorship and exposure from some of Australia's finest orchestral musicians.
Currently living in Lübeck, a small town in Northern Germany, Gabriel is undertaking a Masters at the Musikhochschule Lübeck under the guidance of Prof. Johannes Fischer. He was involved in the world premier of Enno Poppe's 'Schrauben' alongside the Schlagzeugquartett Köln in the Elbphilharmonie.
As a performer, he has been a part of the Schleswig-Holstein Musik festival, Brahms festival, and at the Pulse Percussion Gathering in Copenhagen.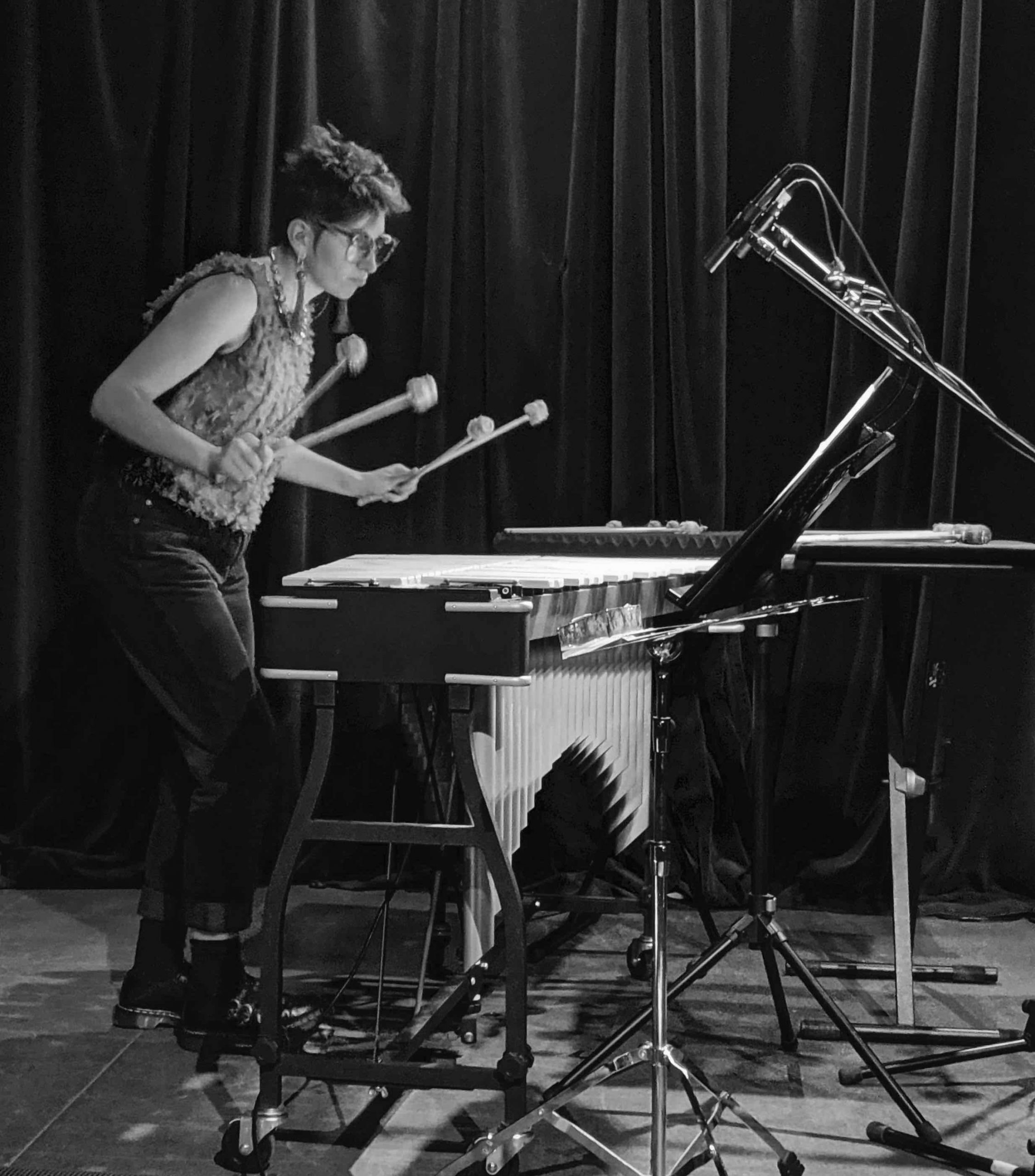 Bespoke Artist
Niki Johnson
Niki Johnson is a percussionist and composer-performer whose musical practice incorporates contemporary classical repertoire, improvisation, interdisciplinary collaboration, and performance art. She collaborates with fine-artists, and experimental musicians to create new artworks existing in the liminal spaces of art mediums. Niki holds a Bachelor of Percussion Performance from the Sydney Conservatorium of Music, and is a current Master of Research student at Monash University. Her research explores percussionists' collaborations with sculptors and designers, and the process of co-creating, and composing for new sculptural instruments. Niki is a Speak Percussion Bespoke Artist, performs with Ensemble Offspring, and has recorded percussion for Tapspace Publications, Trackdown Fox studios, and the ABC. Niki is the co-artistic director of performance art duo Throat Pleats, which is an experimental music and performance duo comprised of Niki Johnson and Solomon Frank that explores shifting power dynamics and animalistic impulses.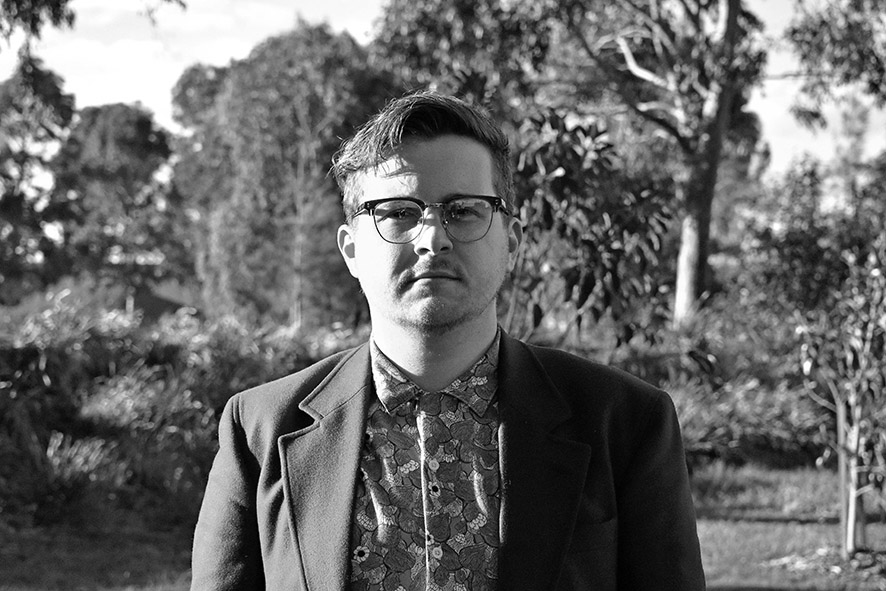 Bespoke Artist
James McLean
James McLean is a drummer from Melbourne, Australia, who works at the intersections of composed and improvised music. James' practice sees him working as a solo artist, a bandleader, and a sideman in numerous ensembles, spanning from modern jazz to experimental improvisation. 
In 2018, James completed his PhD research at the Sydney Conservatorium of Music, studying the application of embodied cognition to the development of a solo drumset practice. In addition to an academic thesis, this research produced two solo drumset recordings: Counter Clockwork (2015), and Oscillator (2018). He released third solo recording continuing this practice, entitled Interstitial, in 2021.
James co-leads numerous ensembles, including All Talk, Blind Spot, and Lightly Toasted. In 2016 James was awarded the Freedman Jazz Fellowship, becoming the first and only drummer to receive the award. He has also been a finalist for Young Australian Jazz Artist of the Year (2016) and the National Jazz Award (2018), and featured on award winning recordings by ensembles including The Marc Hannaford Trio (Sarcophile, 2013), and Andrea Keller's Five Below (Live, 2019).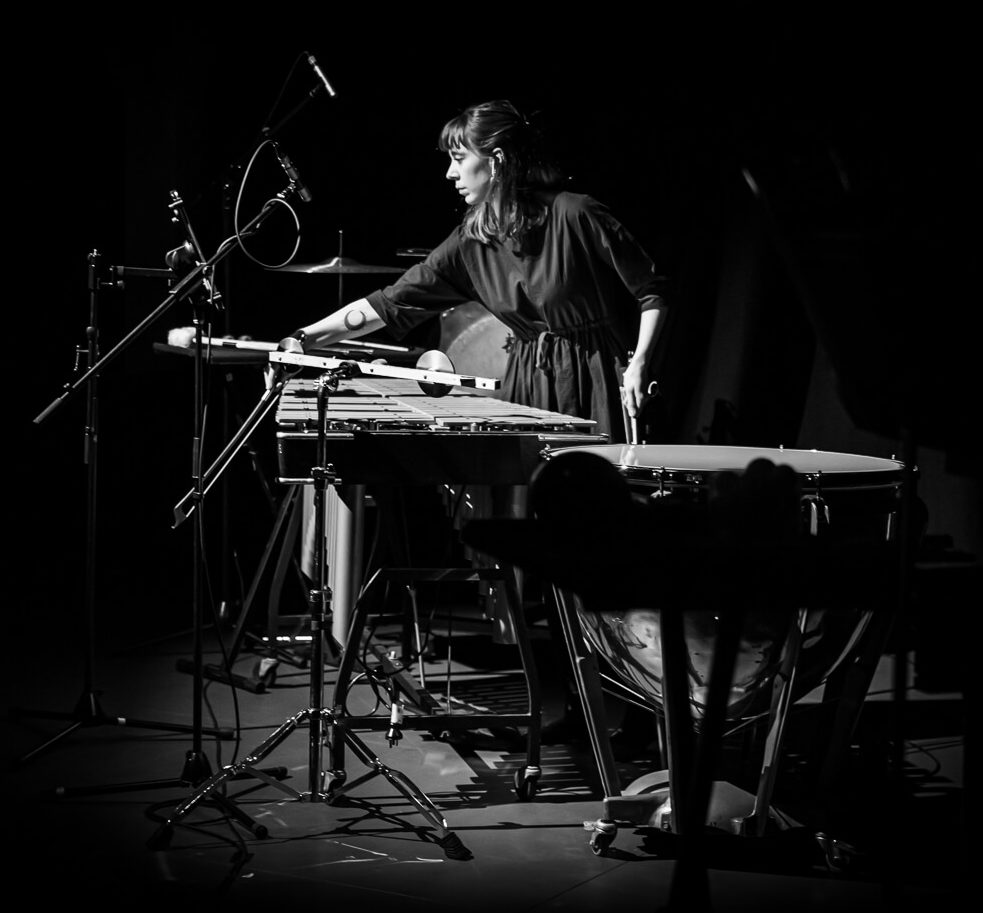 Bespoke Artist
Zela Papageorgiou
Zela is a Melbourne-based percussionist whose practice focuses on contemporary, classical and experimental music. She is passionate about discovering new ways in which traditional and experimental percussion can reach diverse audiences beyond the Classical and New Music communities, and has appeared in collaborative projects with groups such as punk outfit HEXDEBT, and electronic dance musicians Sleep D. In 2019, Zela was an Artist in Residence at the Australian Tapestry Workshop, where she composed short pieces that combined tapestry materials with percussion instruments, and created a system to transcribe rhythms from images, based on the process of preparing a tapestry.
Zela is an enthusiastic contributor to Melbourne's music scene, regularly appearing with ensembles such as Speak Percussion and Ad Lib Collective, and is the core percussionist for Forest Collective. She has performed in major festivals including Melbourne Festival, Midsumma Festival and Melbourne Music Week, where she performed a number of solo sets presented by Play On Music in 2017. She is a graduate of the University of Melbourne, Melbourne Conservatorium of Music, completing a Bachelor of Music with honours in 2016 under the tuition of Peter Neville and Leah Scholes, and attended the Australian National Academy of Music in 2017.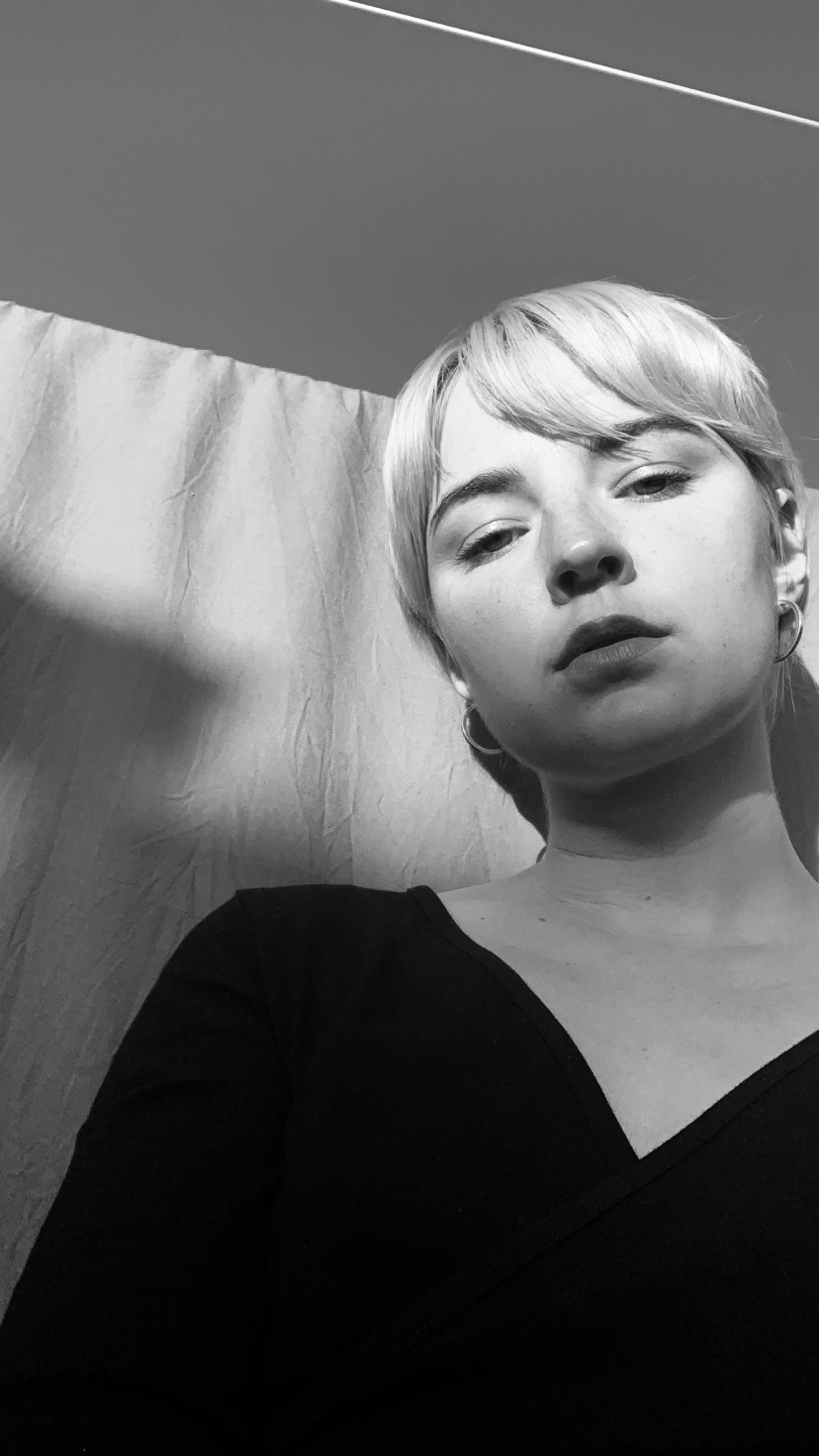 Bespoke Artist
Lauren Squire
Lauren Squire is an electronic music producer, synthesist, DJ, audiovisual artist, sound designer and production manager based in Naarm, Melbourne. Her practice is focused on experimental and ambient music, underground dance music, audiovisual installation art and the spaces where these disciplines intersect.
As an artist, Squire works with her partner Matthew Wilson in an audiovisual duo called OK EG. Together they create wholly immersive live sets, superbly textural, ambient techno that ensconces all listeners in reach. Squire also produces and DJs under the alias Zosia Kossak. This project explores the relationship between the human voice and that of synthesisers whilst incorporating heavyweight bass and rhythm into the mix.
Drawing from her experience as an artist Squire contributes to the scene across many roles including creative and technical producing, production management and lecturing at Melbourne Electronic Sound Studio.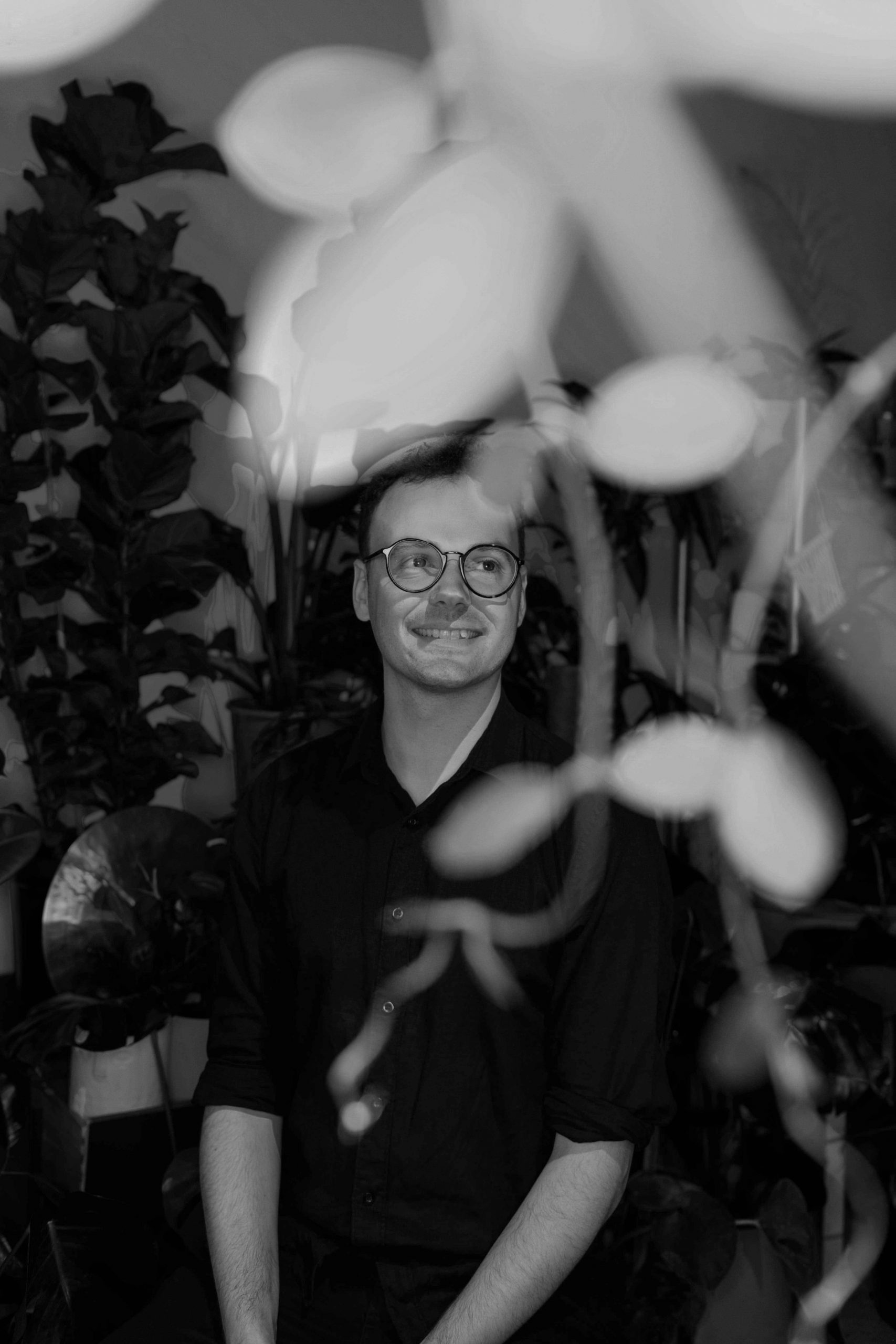 Bespoke Artist
Hamish Upton
Hamish Upton is a percussionist who thrives as a collaborator, champion of contemporary music, and educator. He holds a Master of Music Research from Griffith University focusing on the use of laptop-based sound technology as an enhancement to solo percussion performance. He studied at the Australian National Academy of Music where he won multiple awards for his curation and performance of contemporary art music, and prior to this was supported with full tuition and board for four years of study at the Yong Siew Toh Conservatory at the National University of Singapore. Hamish was a performer in Semaphore, Kate Neal's APRA award winning interdisciplinary work (2015). He has performed with leading contemporary music groups including Speak Percussion, the BOLT ensemble, and Elision, and was a performer at Bendigo International Festival of Exploratory Music in 2016, 2017 and 2019. Hamish is a co-director of Ossicle Duo, with trombonist Benjamin Anderson. Ossicle Duo won the contemporary masters prize for their performance of Mauricio Kagel's L'art Bruit in 2019 and they are 2022 Local Heroes at the Melbourne Recital Centre.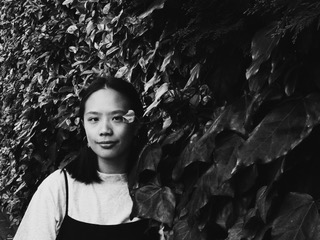 Bespoke Artist
Kezia Yap
Kezia Yap is an interdisciplinary artist and composer, working across sound and music, installation, and performance on the land of the Wurundjeri and Boon Wurrung people of the Kulin Nation. She is a graduate of the Sydney Conservatorium of Music and a current MFA candidate at the Victorian College of the Arts. Her current work traces hybrid articulations of culture and identity through an expanded compositional practice.