Speak Percussion Staff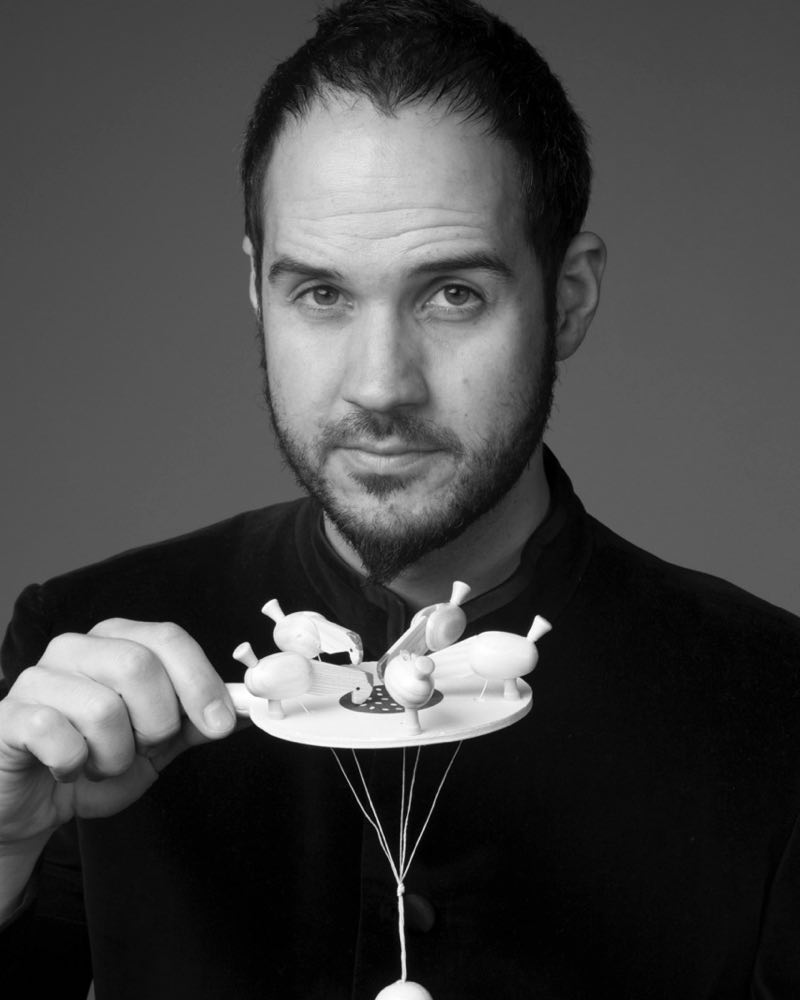 Artistic Director
Eugene Ughetti
Eugene Ughetti is the founding artistic director of Speak Percussion. His artistic output is primarily an exploration of the materiality of percussion, but his work could also engage with ideas like drum aged rum, supersonic performance or the percussive military. Eugene is known for tackling complex and ambitious art music projects whether as director, composer, performer or conductor.
He has worked with some of the world's guiding lights in new music including Pierre Boulez, Liza Lim, Steve Reich and John Zorn.
Eugene's works have been presented at Darmstadt (Germany), Roulette (New York), SONICA (UK), Ruhrtriennale (Germany), Mona Foma (Hobart), Arts Centre Melbourne, Transart (Italy), Lucerne Festival (Switzerland), Noordezon Festival (The Netherlands), PICA (Perth), SIPFest (Jakarta), National Museum (Singapore), George Town Festival (Malaysia) among others.
Eugene has worked with most of Australia's leading new music ensembles including conducting ELISION in the world premiere of Richard Barrett's CONSTRUCTION in the 2011 Huddersfield Contemporary Music Festival. He has worked with some of the world's finest conductors including Valery Gergiev, James Levine, Pierre Boulez and Charles Dutoit. He has composed works for The Australian Ballet, Melbourne Symphony Orchestra, ABC and Bionics Institute.
Eugene won the inaugural Sidney Myer Creative Fellowship (2012), MCA/Freedman Fellowship for Classical Music (2011), OZCO Creative Music Fellowship and various national Art Music Awards for his work with Speak Percussion.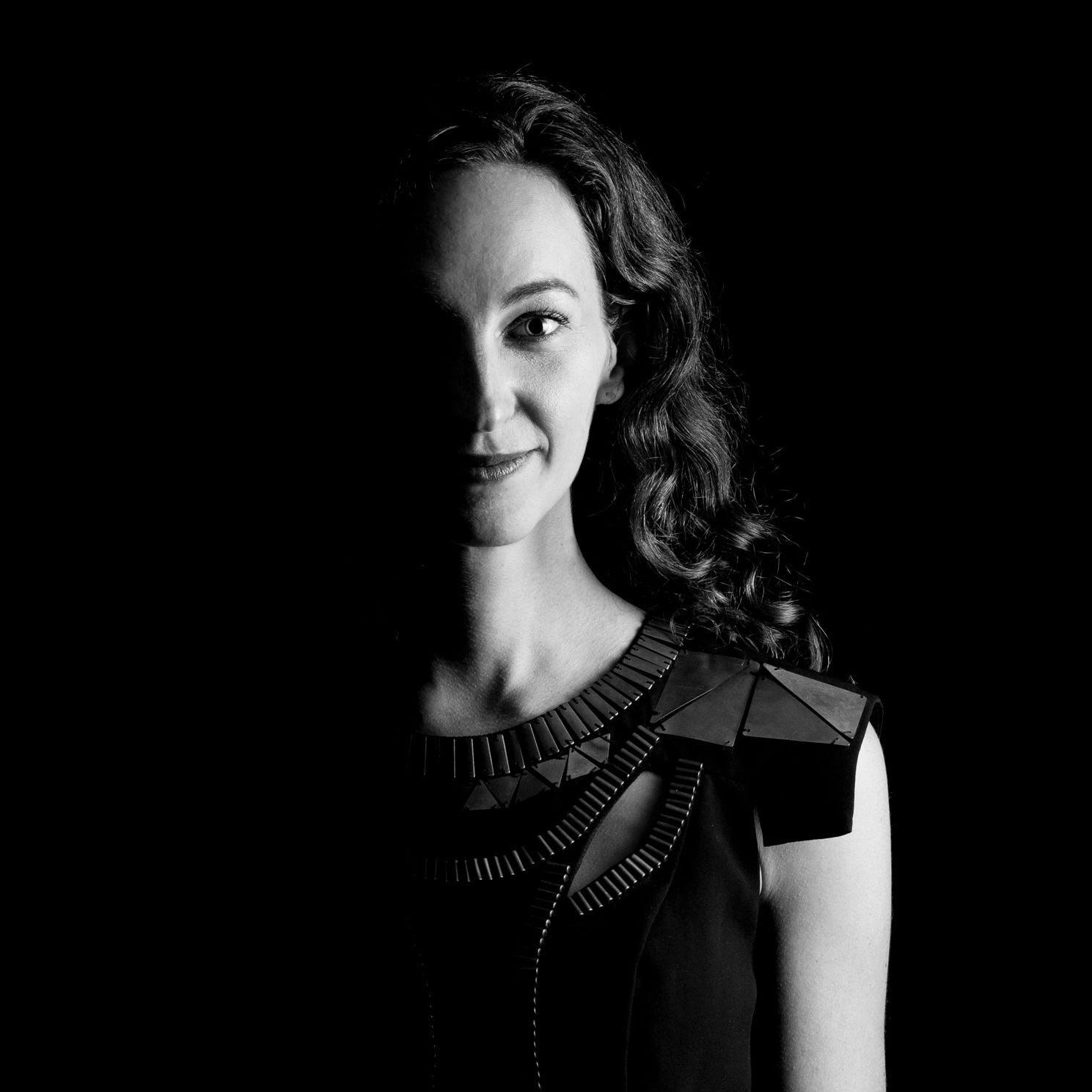 Assistant Artistic Director and Sounds Unheard Coordinator
Kaylie Melville
Melbourne-based percussionist Kaylie Melville is a soloist and chamber musician dedicated to contemporary music performance. Noted for her "extraordinary ability to impart a sense of musicality to even the smallest gestures" (Partial Durations), Kaylie is an Artistic Associate with new music pioneers Speak Percussion, co-Artistic Director of the contemporary ensemble Rubiks Collective and frequently works with leading Australian ensembles and orchestras. In addition to performance, her practice incorporates improvising, directing, curating and education.
Website Link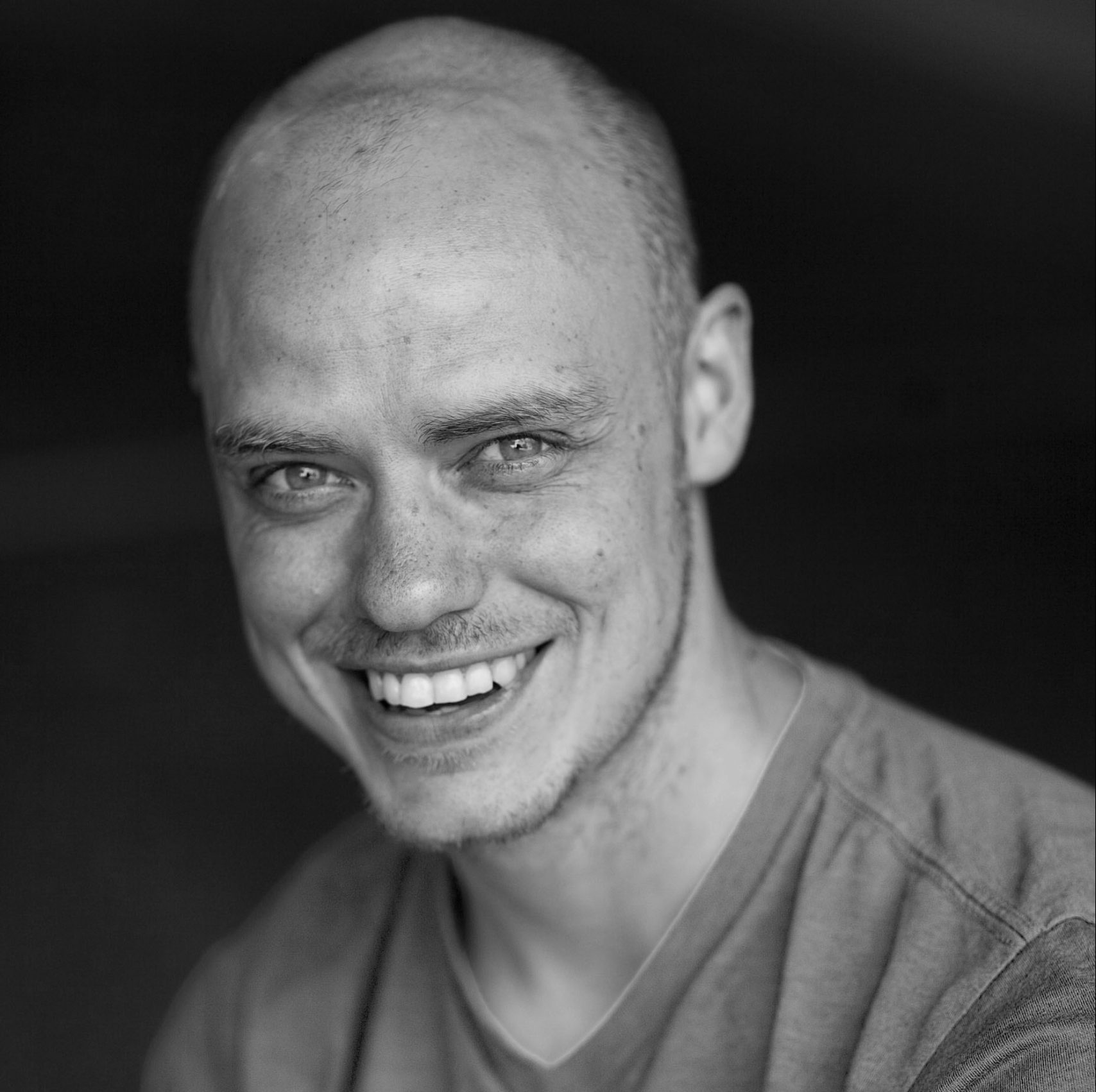 Executive Producer
Ashley Dyer
Ashley Dyer is a producer, performance maker and workshop facilitator based in Melbourne, Australia.
Most recently, 2017-2022, he worked as the Program Manager at Dancehouse – Australia's leading presenter of independent contemporary dance - overseeing the delivery of all their artistic activities. These included: keynote projects Dance Massive and the Keir Choreographic Award and artistic and community development initiatives like their Emerging Choreographers Program and Dancehousing.
He was employed by Next Wave Festival 2012 as an Associate Producer, and between 2007 and 2011, as part of the artist run initiative Quarterbred, he curated and managed a diverse range of programs and works including Erskineville's Live Art festival Tiny Stadiums. In May 2013, the same year as Eugene, he was awarded a Creative Australia, Early Career Fellowship by the Australia Council for the Arts.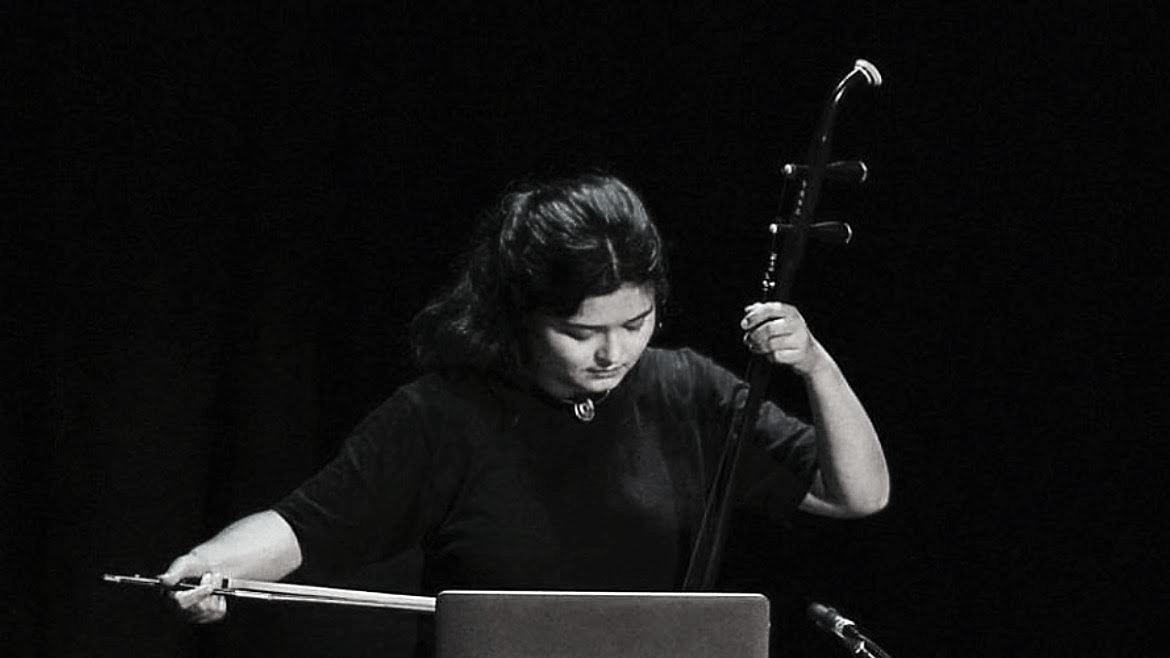 Administration and Marketing Coordinator
Jasmin Wing-Yin Leung
Jasmin Wing-Yin Leung is a composer, musician and organiser who works within composition, improvisation and installation settings. She is interested in the sonic possibilities of resonance, intonation, hauntings and the environment. She plays the Erhu and has developed an extended practice for this instrument. Jasmin's work has been presented in Australia, China, Europe and North America, including at the NOWNow (Sydney), BIFEM (Bendigo), impuls Festival (Graz), Organhaus (Chongqing), Metro Arts (Brisbane), Spectrum (New York) and Audible Edge (Perth).
Jasmin studied Electroacoustics at the Hochschule für Musik Franz Liszt Weimar, and Composition at Akademija za glasbo Univerze v Ljubljani and the Queensland Conservatorium of Music Griffith University. Since 2014 she has regularly visited Hong Kong to study the Erhu. In 2017, she was a resident at the Ostrava Institute for New Music in Czechia. In 2019, as a recipient of an Asialink Arts Creative Exchange she was resident at the Organhaus Gallery in Chongqing, China. In 2021/2022 she was made Associate Artist of the Australian Art Orchestra through their 'Pathfinder' Music Leadership program.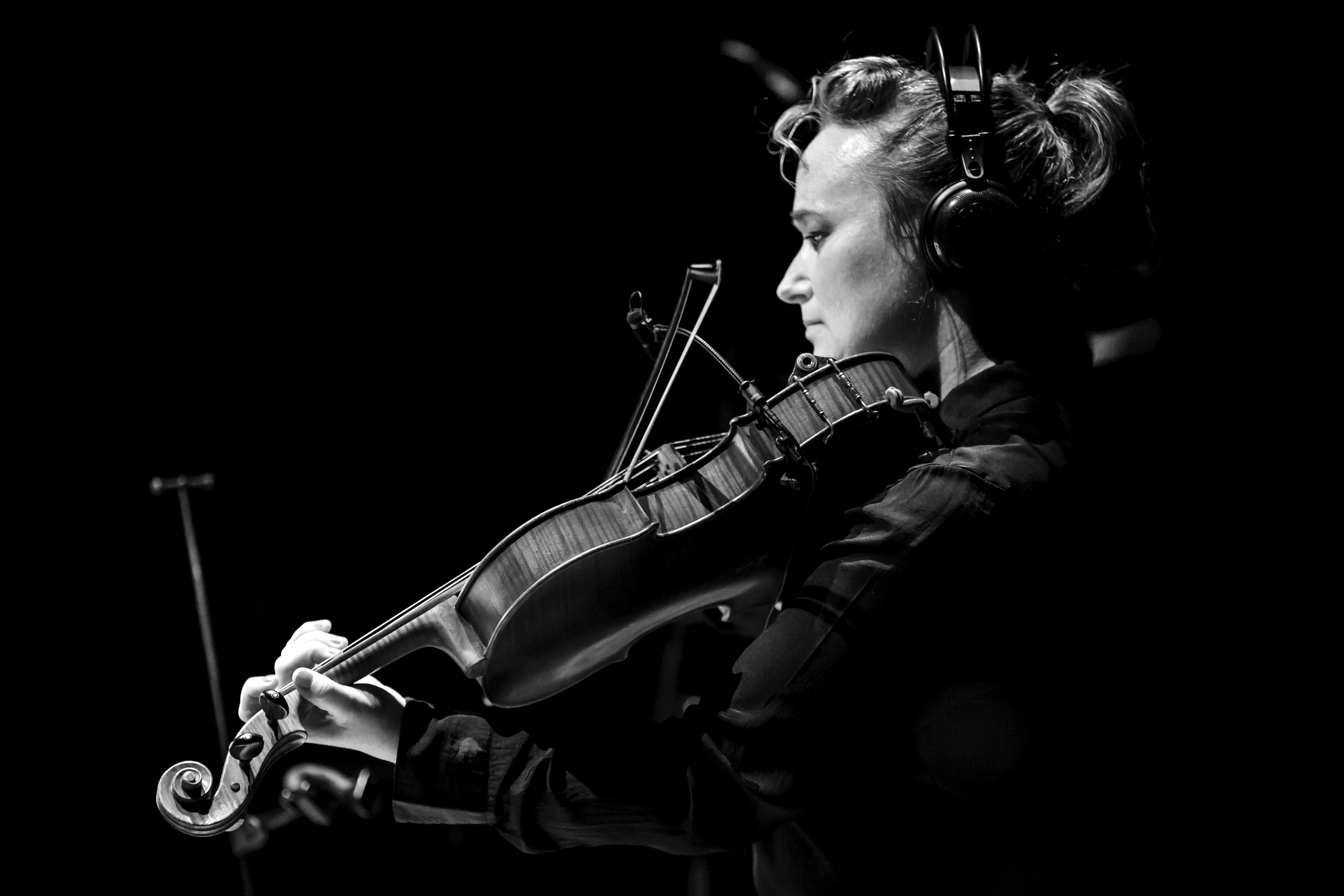 Special Projects Producer
Biddy Connor
Biddy Connor has composed, arranged and performed for film, television, theatre, large-scale community events and games. In 2016 she was a finalist in The Melbourne Music Prize Outstanding Musicians Award.
Biddy is the Artistic Director/violist/vocalist for The Letter String Quartet (TLSQ), an innovative and captivating ensemble who push the sonic possibilities of the string quartet into new realms. TLSQ have been nominated for a Green Room Award (Contemporary Sound Performance).
Biddy has worked with Spirtualized (Supersense Festival 2017), Mick Harvey, Winged Victory for The Sullen (USA), Jherek Bischoff (USA), Jen Cloher, Thelma Plum, Holy Holy, John Cale (Supersense Festival 2016) and Richard Frankland.
In 2021 Biddy was the artist in residence for Chamber Maid's Orange House By The Sea Residency.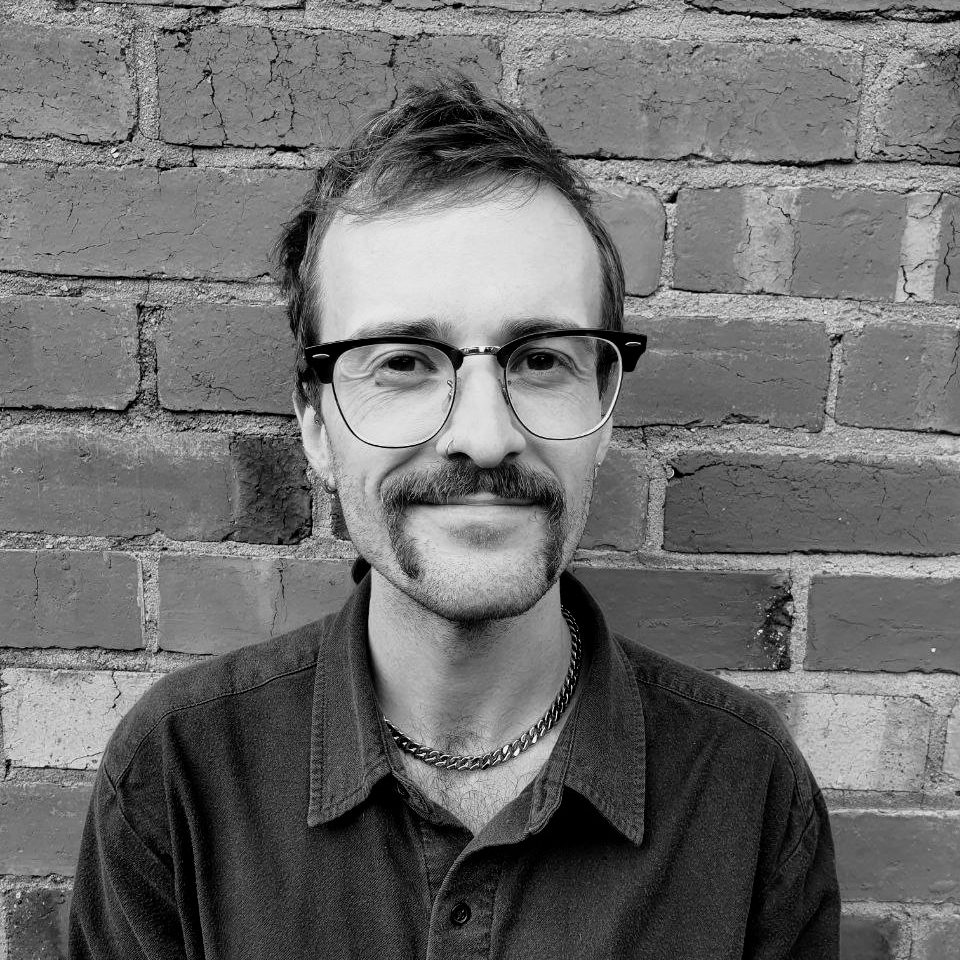 Technical Assistant
Jonathan Griffiths
Jonathan Griffiths is an audio and production technician based in Melbourne. He draws on his experiences working as a percussionist, audio engineer, and in logistics to find creative solutions to technical problems.
After completing his studies at the ANU School Of Music and moving to Melbourne, Jonathan has immersed himself in the music community, working in a variety of settings including art music ensembles, Funk & Soul, Afrobeat, and Balinese Gamelan.
Jonathan can often be found broadcasting on 3RRR FM and holding down the back pocket for the mighty Megahertz.
Bespoke Artists
The Bespoke Artists Program supports independent, early-mid career artists and arts workers with a focus on career sustainability. Across this annual program, participants will receive professional development in three key areas; business, career and artistic leadership.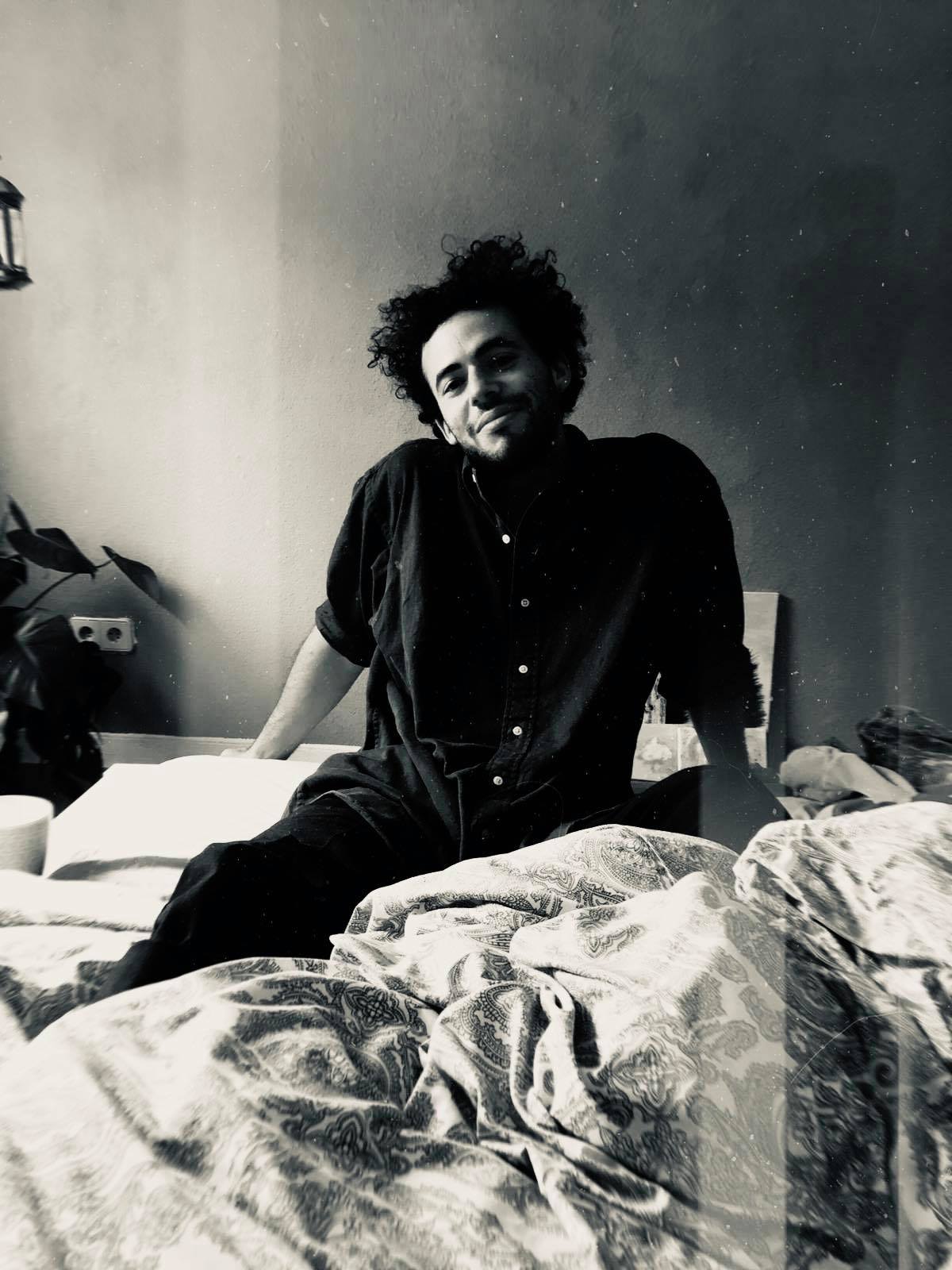 Bespoke Artist
Gabriel Fischer
Originally from Sydney, Gabriel Fischer is a contemporary percussionist, focused on the development of new music, sound creation and pedagogy. In 2015, he was a recipient of the Sydney Symphony Fellowship program and received mentorship and exposure from some of Australia's finest orchestral musicians.
Currently living in Lübeck, a small town in Northern Germany, Gabriel is undertaking a Masters at the Musikhochschule Lübeck under the guidance of Prof. Johannes Fischer. He was involved in the world premier of Enno Poppe's 'Schrauben' alongside the Schlagzeugquartett Köln in the Elbphilharmonie.
As a performer, he has been a part of the Schleswig-Holstein Musik festival, Brahms festival, and at the Pulse Percussion Gathering in Copenhagen.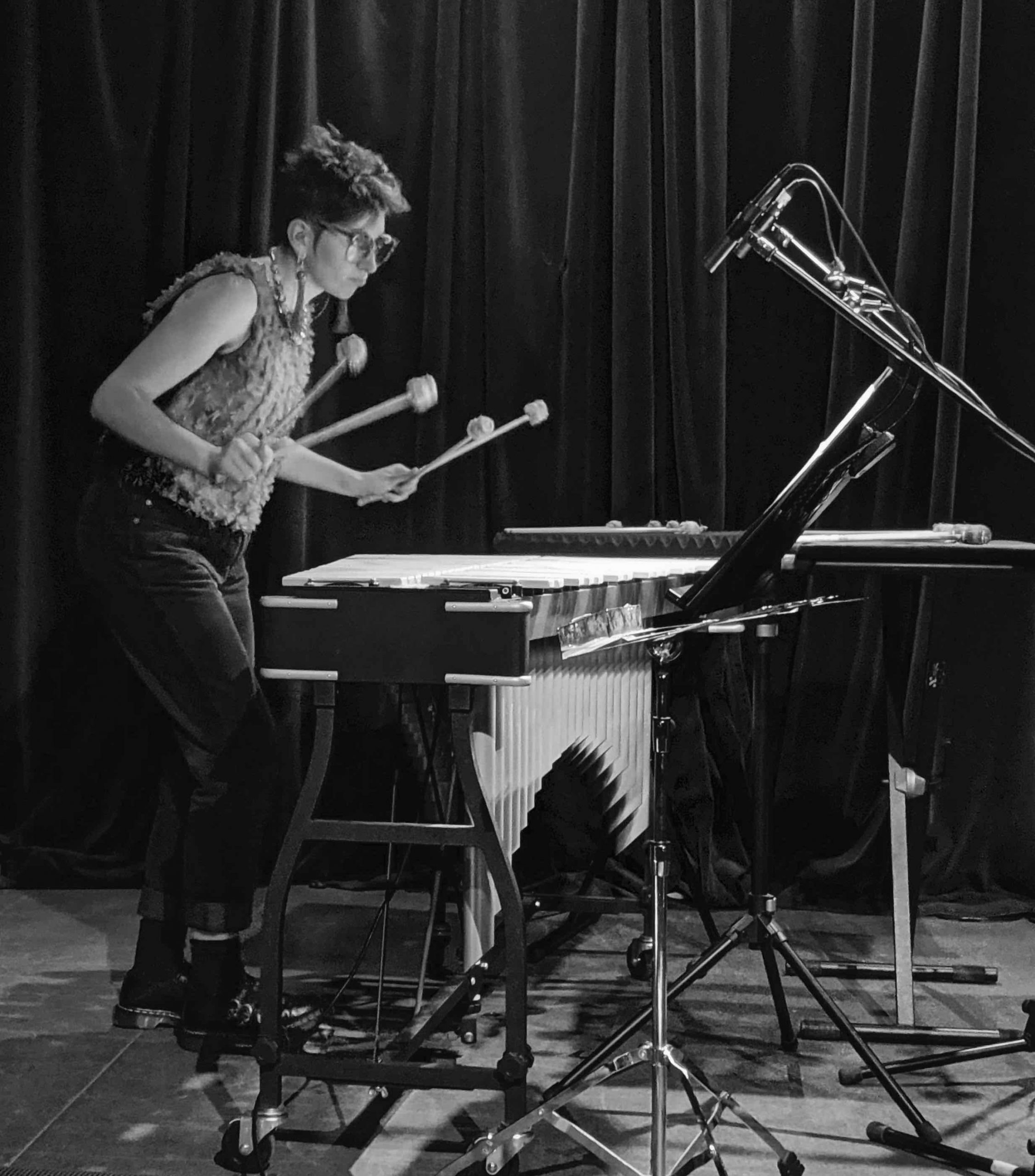 Bespoke Artist
Niki Johnson
Niki Johnson is a percussionist and composer-performer whose musical practice incorporates contemporary classical repertoire, improvisation, interdisciplinary collaboration, and performance art. She collaborates with fine-artists, and experimental musicians to create new artworks existing in the liminal spaces of art mediums. Niki holds a Bachelor of Percussion Performance from the Sydney Conservatorium of Music, and is a current Master of Research student at Monash University. Her research explores percussionists' collaborations with sculptors and designers, and the process of co-creating, and composing for new sculptural instruments. Niki is a Speak Percussion Bespoke Artist, performs with Ensemble Offspring, and has recorded percussion for Tapspace Publications, Trackdown Fox studios, and the ABC. Niki is the co-artistic director of performance art duo Throat Pleats, which is an experimental music and performance duo comprised of Niki Johnson and Solomon Frank that explores shifting power dynamics and animalistic impulses.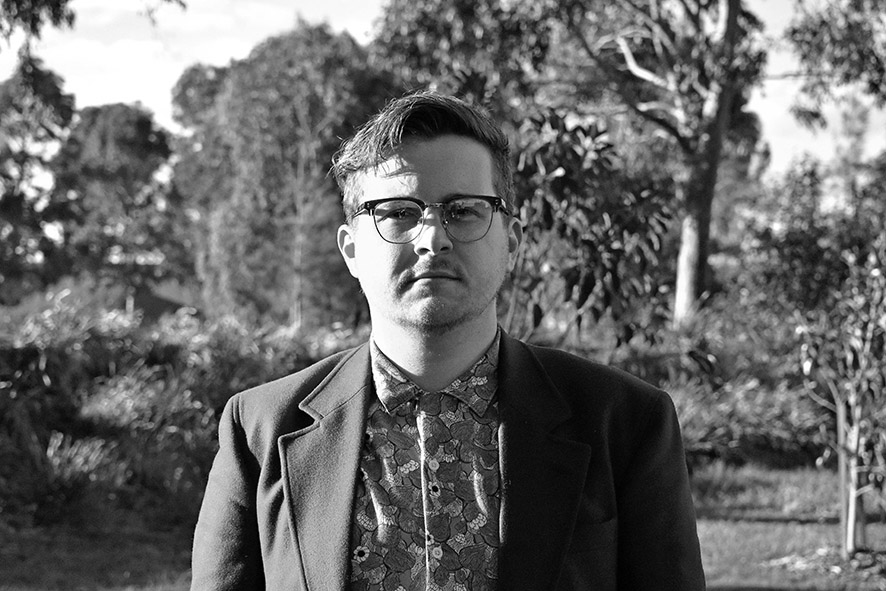 Bespoke Artist
James McLean
James McLean is a drummer from Melbourne, Australia, who works at the intersections of composed and improvised music. James' practice sees him working as a solo artist, a bandleader, and a sideman in numerous ensembles, spanning from modern jazz to experimental improvisation. 
In 2018, James completed his PhD research at the Sydney Conservatorium of Music, studying the application of embodied cognition to the development of a solo drumset practice. In addition to an academic thesis, this research produced two solo drumset recordings: Counter Clockwork (2015), and Oscillator (2018). He released third solo recording continuing this practice, entitled Interstitial, in 2021.
James co-leads numerous ensembles, including All Talk, Blind Spot, and Lightly Toasted. In 2016 James was awarded the Freedman Jazz Fellowship, becoming the first and only drummer to receive the award. He has also been a finalist for Young Australian Jazz Artist of the Year (2016) and the National Jazz Award (2018), and featured on award winning recordings by ensembles including The Marc Hannaford Trio (Sarcophile, 2013), and Andrea Keller's Five Below (Live, 2019).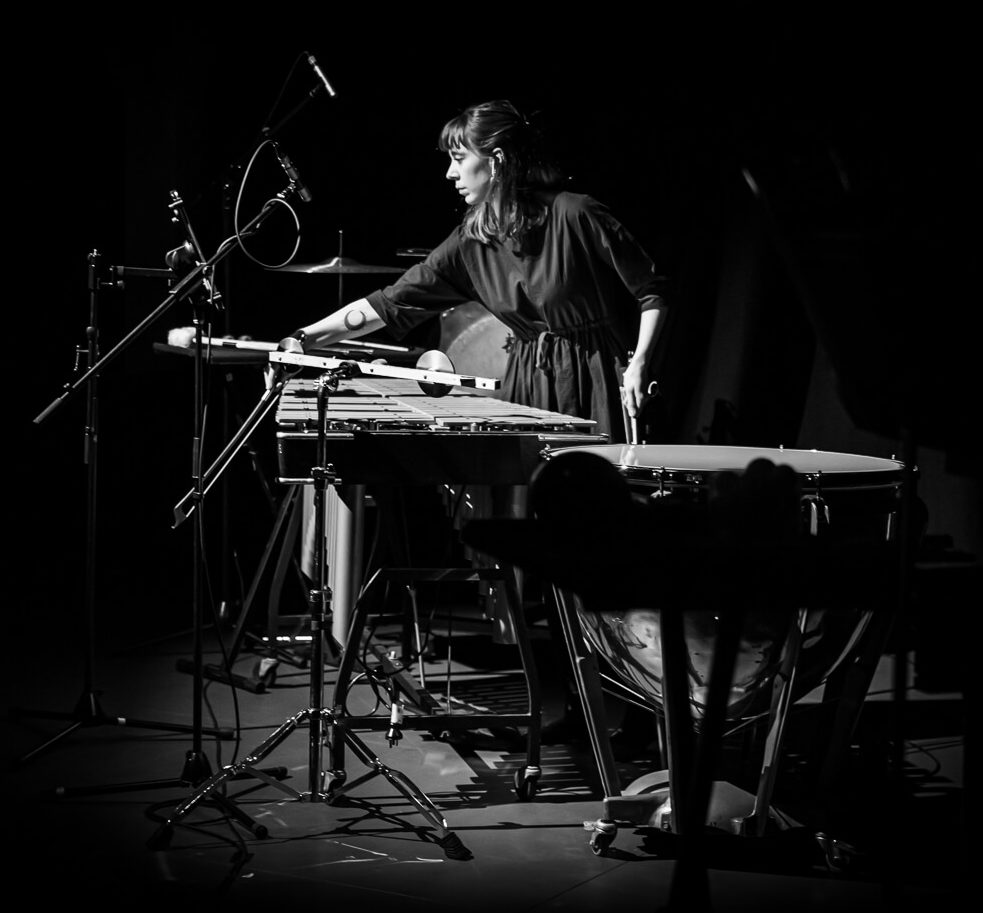 Bespoke Artist
Zela Papageorgiou
Zela is a Melbourne-based percussionist whose practice focuses on contemporary, classical and experimental music. She is passionate about discovering new ways in which traditional and experimental percussion can reach diverse audiences beyond the Classical and New Music communities, and has appeared in collaborative projects with groups such as punk outfit HEXDEBT, and electronic dance musicians Sleep D. In 2019, Zela was an Artist in Residence at the Australian Tapestry Workshop, where she composed short pieces that combined tapestry materials with percussion instruments, and created a system to transcribe rhythms from images, based on the process of preparing a tapestry.
Zela is an enthusiastic contributor to Melbourne's music scene, regularly appearing with ensembles such as Speak Percussion and Ad Lib Collective, and is the core percussionist for Forest Collective. She has performed in major festivals including Melbourne Festival, Midsumma Festival and Melbourne Music Week, where she performed a number of solo sets presented by Play On Music in 2017. She is a graduate of the University of Melbourne, Melbourne Conservatorium of Music, completing a Bachelor of Music with honours in 2016 under the tuition of Peter Neville and Leah Scholes, and attended the Australian National Academy of Music in 2017.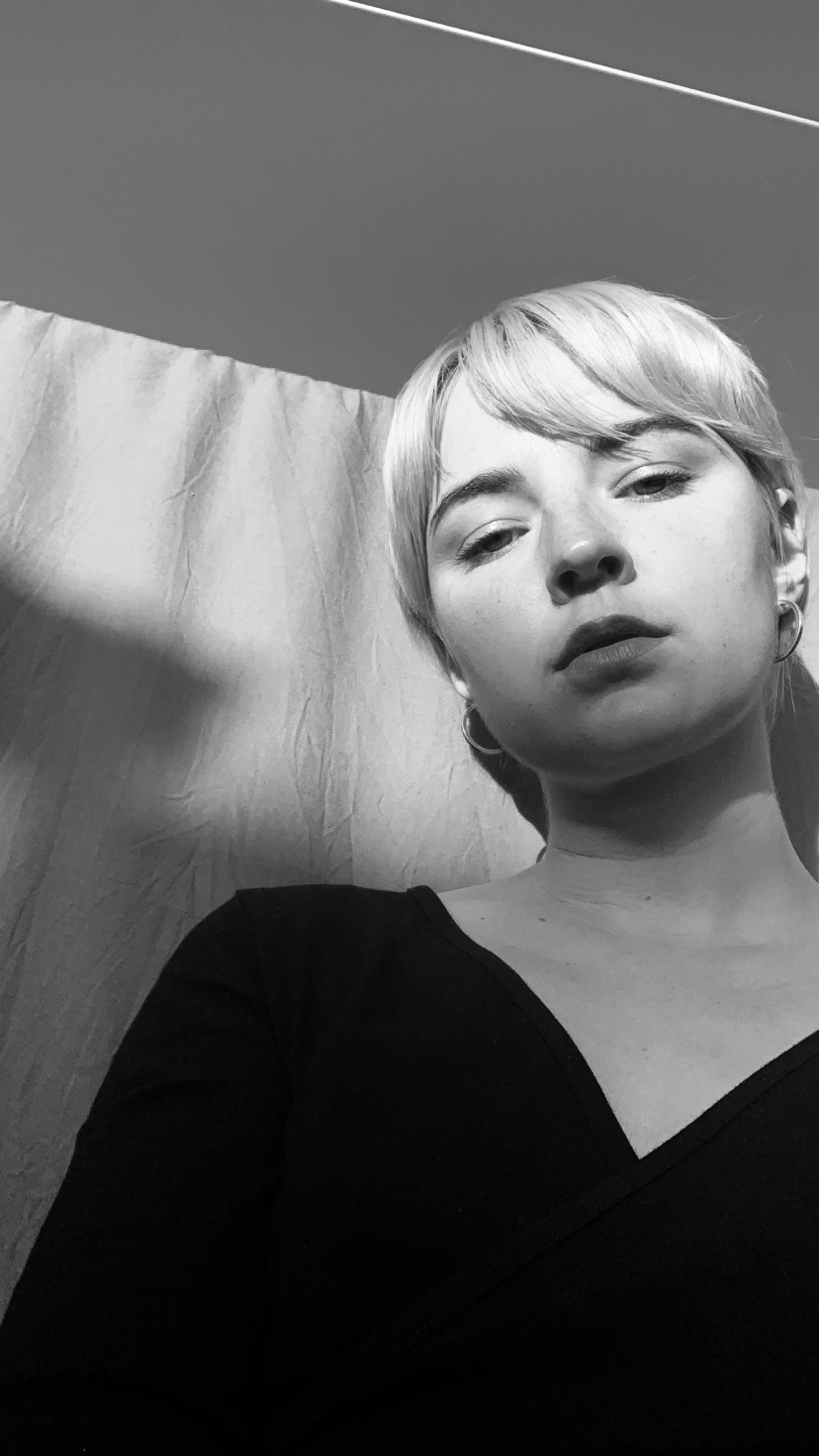 Bespoke Artist
Lauren Squire
Lauren Squire is an electronic music producer, synthesist, DJ, audiovisual artist, sound designer and production manager based in Naarm, Melbourne. Her practice is focused on experimental and ambient music, underground dance music, audiovisual installation art and the spaces where these disciplines intersect.
As an artist, Squire works with her partner Matthew Wilson in an audiovisual duo called OK EG. Together they create wholly immersive live sets, superbly textural, ambient techno that ensconces all listeners in reach. Squire also produces and DJs under the alias Zosia Kossak. This project explores the relationship between the human voice and that of synthesisers whilst incorporating heavyweight bass and rhythm into the mix.
Drawing from her experience as an artist Squire contributes to the scene across many roles including creative and technical producing, production management and lecturing at Melbourne Electronic Sound Studio.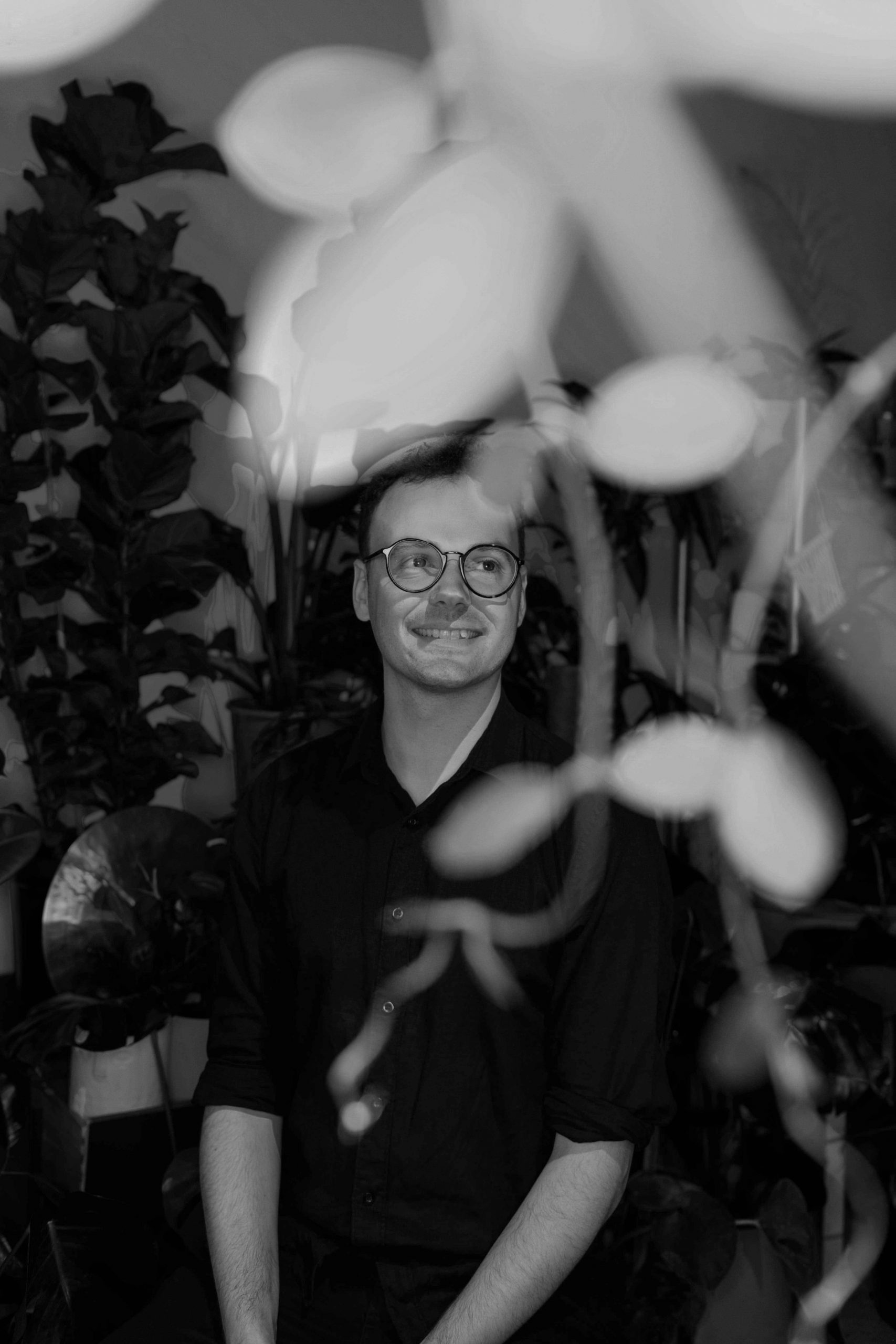 Bespoke Artist
Hamish Upton
Hamish Upton is a percussionist who thrives as a collaborator, champion of contemporary music, and educator. He holds a Master of Music Research from Griffith University focusing on the use of laptop-based sound technology as an enhancement to solo percussion performance. He studied at the Australian National Academy of Music where he won multiple awards for his curation and performance of contemporary art music, and prior to this was supported with full tuition and board for four years of study at the Yong Siew Toh Conservatory at the National University of Singapore. Hamish was a performer in Semaphore, Kate Neal's APRA award winning interdisciplinary work (2015). He has performed with leading contemporary music groups including Speak Percussion, the BOLT ensemble, and Elision, and was a performer at Bendigo International Festival of Exploratory Music in 2016, 2017 and 2019. Hamish is a co-director of Ossicle Duo, with trombonist Benjamin Anderson. Ossicle Duo won the contemporary masters prize for their performance of Mauricio Kagel's L'art Bruit in 2019 and they are 2022 Local Heroes at the Melbourne Recital Centre.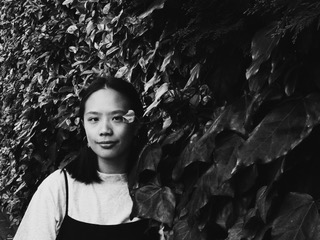 Bespoke Artist
Kezia Yap
Kezia Yap is an interdisciplinary artist and composer, working across sound and music, installation, and performance on the land of the Wurundjeri and Boon Wurrung people of the Kulin Nation. She is a graduate of the Sydney Conservatorium of Music and a current MFA candidate at the Victorian College of the Arts. Her current work traces hybrid articulations of culture and identity through an expanded compositional practice.
Board
Chairperson
Ruth Bain
Ruth has worked in the arts for over 30 years across private and public institutions, and more recently the education sector. She has held roles at Gertrude Contemporary, ACCA, the Next Wave Festival, and Experimenta Media Arts; and was a Director at Anna Schwartz Gallery, a leading contemporary art gallery in Melbourne. She has consulted for the City of Melbourne and City of Port Phillip, and sat on advisory committees for Arts Victoria (now Creative Victoria). Currently Ruth is the Faculty General Manager for Monash Art, Design & Architecture.
Deputy Chair
Owen McKern
Owen McKern has been involved with Melbourne's arts and music community for close to 2 decades. For 14 years Owen produced and presented the influential music program 'Delivery' on 3RRR and he has also presented radio programs for ABC Classic FM, 3MBS and PBS 106.7. Owen has held management positions at both 3MBS and PBS where he is currently the Program Manager. As an arts producer he has produced projects for The City of Yarra, Conical Gallery Inc., JOLT Arts Inc., The Click Clack Project and The Melbourne Recital Centre. Owen is currently the Deputy Chair of Speak Percussion.
Secretary
Andrew Hillier
In his role as Secretary, Andrew brings experience in both music and law. He is currently a solicitor with the Victorian Government Solicitor's Office. Prior to that, he was a Judge's Associate at the County Court of Victoria. Outside of the law, Andrew is a cellist, having completed a Bachelor of Music degree with Honours at the University of Melbourne. He has taught cello at both primary and secondary school levels and he continues to play cello in an amateur orchestra.
Treasurer
Peter McCoy
Peter joined the Australian Broadcasting Corporation (ABC) in 1983 where he was involved with the creation of the Concert Music Division of the ABC. In 1987 he was appointed Accountant, with the responsibility of creating and maintaining the business model and practices for the newly created Victorian Concert Music Division. 1998 he was appointed Business Manager and Company Secretary of the Melbourne Symphony Orchestra. In 2008 he acted as the Financial Director for the Melbourne Theatre Company for a year before taking a position as the Director Corporate Services for the Melbourne Recital Centre in 2010.
After 3 years Peter began financial consulting for clients such as the Australia Council, the National Theatre and Orchestra Victoria. Peter held the board treasurer position with Lucy Guerin Inc for 9 years and is currently the Treasurer of Speak Percussion.
Board member
John Arcaro
John Arcaro has been a member of the Melbourne Symphony Orchestra since 1990. He has also been a guest timpanist/percussionist with Orchestra Ensemble Kanazawa Japan, Malaysian Philharmonic, Sydney Symphony, West Australian and Tasmanian Symphony Orchestras. He has worked as a chamber musician and soloist with ensembles such as the Australian Chamber Orchestra, Melbourne Chamber Orchestra, Synergy Percussion, Speak Percussion, Astra, Aphids, The Pokrovsky Ensemble Russia and the Melbourne Symphony Orchestra. Performance highlights have included a critically acclaimed performance of Stockhausen's Kontakte with pianist Michael Kieran Harvey in 1996.
John has recorded numerous film scores and performed with a wide range of popular artists, including Frank Sinatra, Olivia Newton-John, KISS and Sting. John studied in New York and Philadelphia with leading orchestral percussionists and graduated from the Victorian College of the Arts (VCA) with high distinction. He is currently a member of staff at the University of Melbourne.
Board member
Rose Lang
Rose Lang brings her strong writing and critical thinking skills to an established background in contemporary art spaces and the culture of university research. As Manager of Contemporary Art and Social Transformation (CAST) within the School of Art at RMIT University, she works with artists, interdisciplinary practitioners and researchers to facilitate, design, support and implement socially engaged projects that shift cultural perceptions and address issues around equity and inclusion.
She concurrently holds the role of Manager of Industry and Partnership Engagement in the School of Art at RMIT. In this role she advises the Dean on the strategic development of the School's industry engagement including new course development, partnerships, philanthropy, alumni and honorary appointments.
Board member
Melanie Pose
Melanie Pose is a senior arts manager with more than 10 years' experience in the arts festival sector. Melanie has worked at a senior leadership level in both general management and programming across a number of critically acclaimed and commercially successful arts festivals. These include Melbourne Festival, the Melbourne International Jazz Festival (MIJF) and the Melbourne International Film Festival (MIFF). Melanie is currently working as an independent curator and producer consulting on a number of major projects across Australia.
Board member
Eugene Ughetti
Eugene Ughetti is an award winning percussionist, composer, conductor and artistic director of Speak Percussion. His work focuses on new chamber music and hybrid-arts collaboration. Eugene has worked with many of Australia's leading new music ensembles including conducting ELISION in the world premiere of Richard Barrett's CONSTRUCTION in the 2011 Huddersfield Contemporary Music Festival.He has worked with some of the world's finest composers including Steve Reich, Pierre Boulez and Sofia Gubaidulina and with conductors such as Valery Gergiev, James Levine and Charles Dutoit.
He has been a concerto soloist with the Melbourne and Adelaide Symphony Orchestras and has given solo performances throughout the world. He has composed works for Speak Percussion, The Australian Ballet, Melbourne Symphony Orchestra, ABC and Bionics Institute.
Artistic Advisory Group
Artistic advisor
Andrew Byrne
(USA/Australia)
Artistic Director of Symphony Space, New York.
Artistic advisor
Brett Dean
(Germany/Australia)
Composer, Conductor and Violist.
Artistic advisor
Liza Lim
(UK/Australia)
Composer, Professor of Composition and Director of the Centre for Research in New Music, University of Huddersfield.
Artistic advisor
Steven Schick
(USA)
Percussionist, Conductor, Distinguished Professor of Music at UCSD and Music Director and conductor of the La Jolla Symphony and Chorus, Director of the San Francisco Contemporary Music Players.
Artistic advisor
Ilan Volkov
(Israel)
Conductor, Director, Violinist and Artistic Director of Tectonics Festival, former Chief Conductor of BBC SSO and Iceland Symphony Orchestra.