Speak Percussion Staff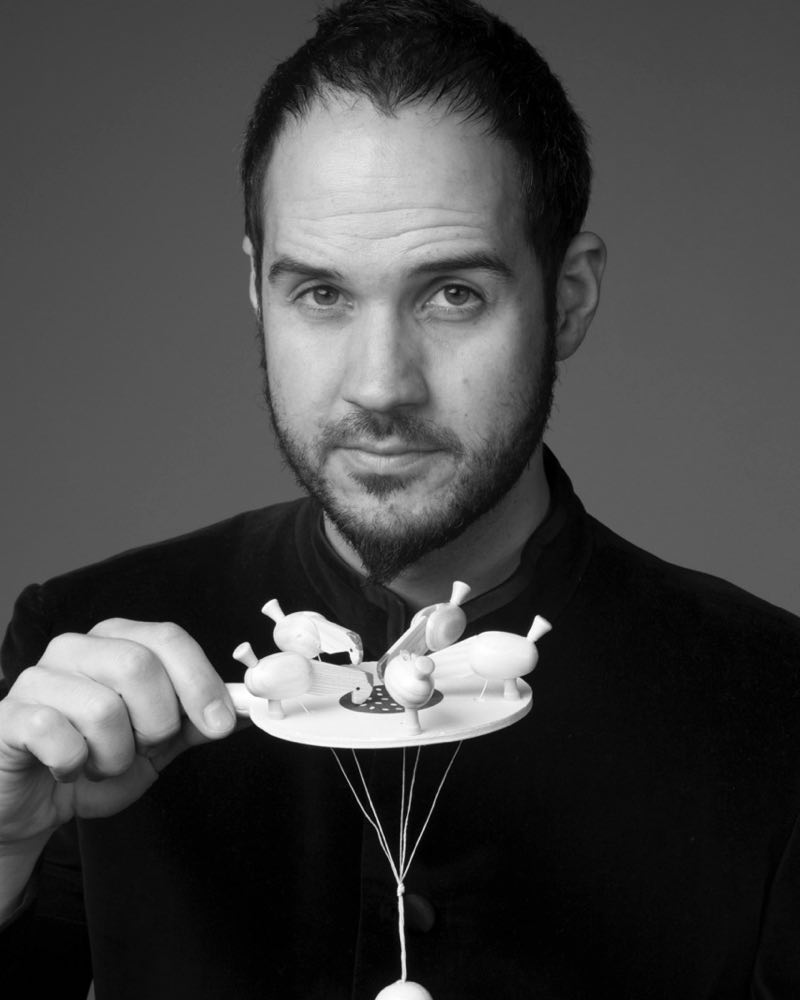 Artistic Director
Eugene Ughetti
Eugene Ughetti is the founding artistic director of Speak Percussion. His artistic output is primarily an exploration of the materiality of percussion, but his work could also engage with ideas like drum aged rum, supersonic performance or the percussive military. Eugene is known for tackling complex and ambitious art music projects whether as director, composer, performer or conductor.
He has worked with some of the world's guiding lights in new music including Pierre Boulez, Liza Lim, Steve Reich and John Zorn.
Eugene's works have been presented at Darmstadt (Germany), Roulette (New York), SONICA (UK), Ruhrtriennale (Germany), Mona Foma (Hobart), Arts Centre Melbourne, Transart (Italy), Lucerne Festival (Switzerland), Noordezon Festival (The Netherlands), PICA (Perth), SIPFest (Jakarta), National Museum (Singapore), George Town Festival (Malaysia) among others.
Eugene has worked with most of Australia's leading new music ensembles including conducting ELISION in the world premiere of Richard Barrett's CONSTRUCTION in the 2011 Huddersfield Contemporary Music Festival. He has worked with some of the world's finest conductors including Valery Gergiev, James Levine, Pierre Boulez and Charles Dutoit. He has composed works for The Australian Ballet, Melbourne Symphony Orchestra, ABC and Bionics Institute.
Eugene won the inaugural Sidney Myer Creative Fellowship (2012), MCA/Freedman Fellowship for Classical Music (2011), OZCO Creative Music Fellowship and various national Art Music Awards for his work with Speak Percussion.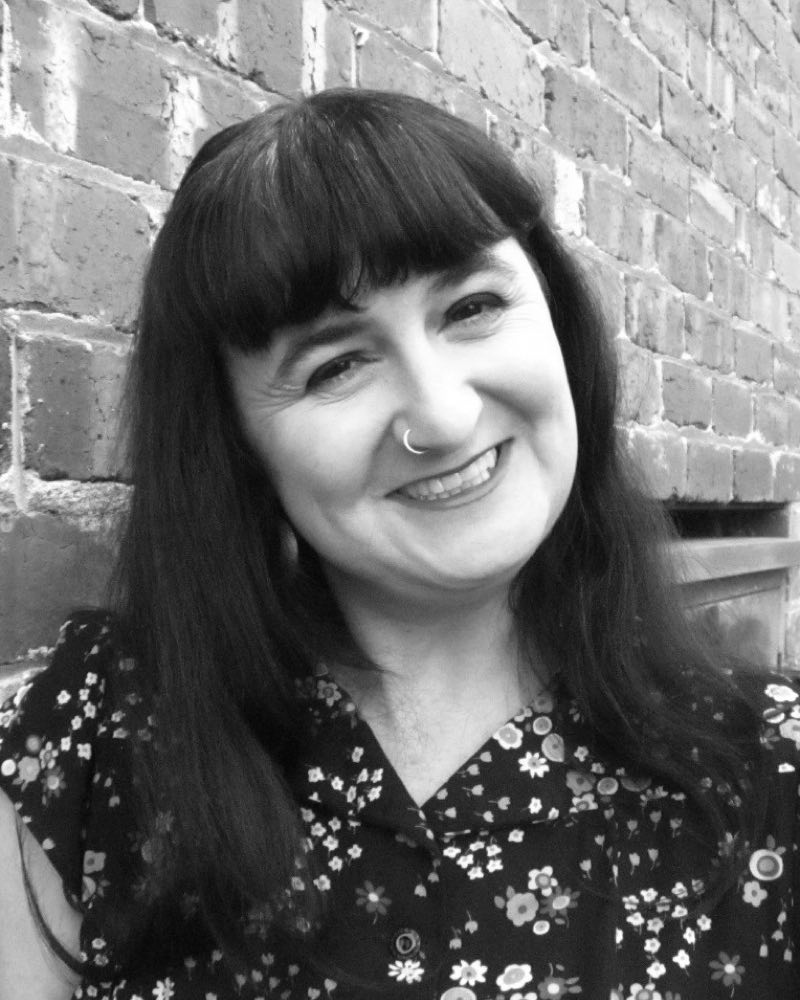 Executive Producer
Sheah Sutton
Sheah tried her hand at acting but soon realised her skills lay elsewhere, and so has spent the last 20 years working in arts administration and management across the performing arts sector, with a particular passion for the small-to-medium sector. Her previous roles include General Manager with Midsumma Festival, Company Manager and subsequently Executive Producer with Snuff Puppets, Executive Producer with Arena Theatre Company and is now Executive Producer with Speak Percussion.
Sheah also has experience in the government funding sector, as a Program Coordinator at Creative Victoria (previously Arts Victoria), managing the Local Festivals and Artists in Community funding program from 2001 – 2004.
In 2014, Sheah completed her Masters of Arts & Cultural Management with the University of Melbourne.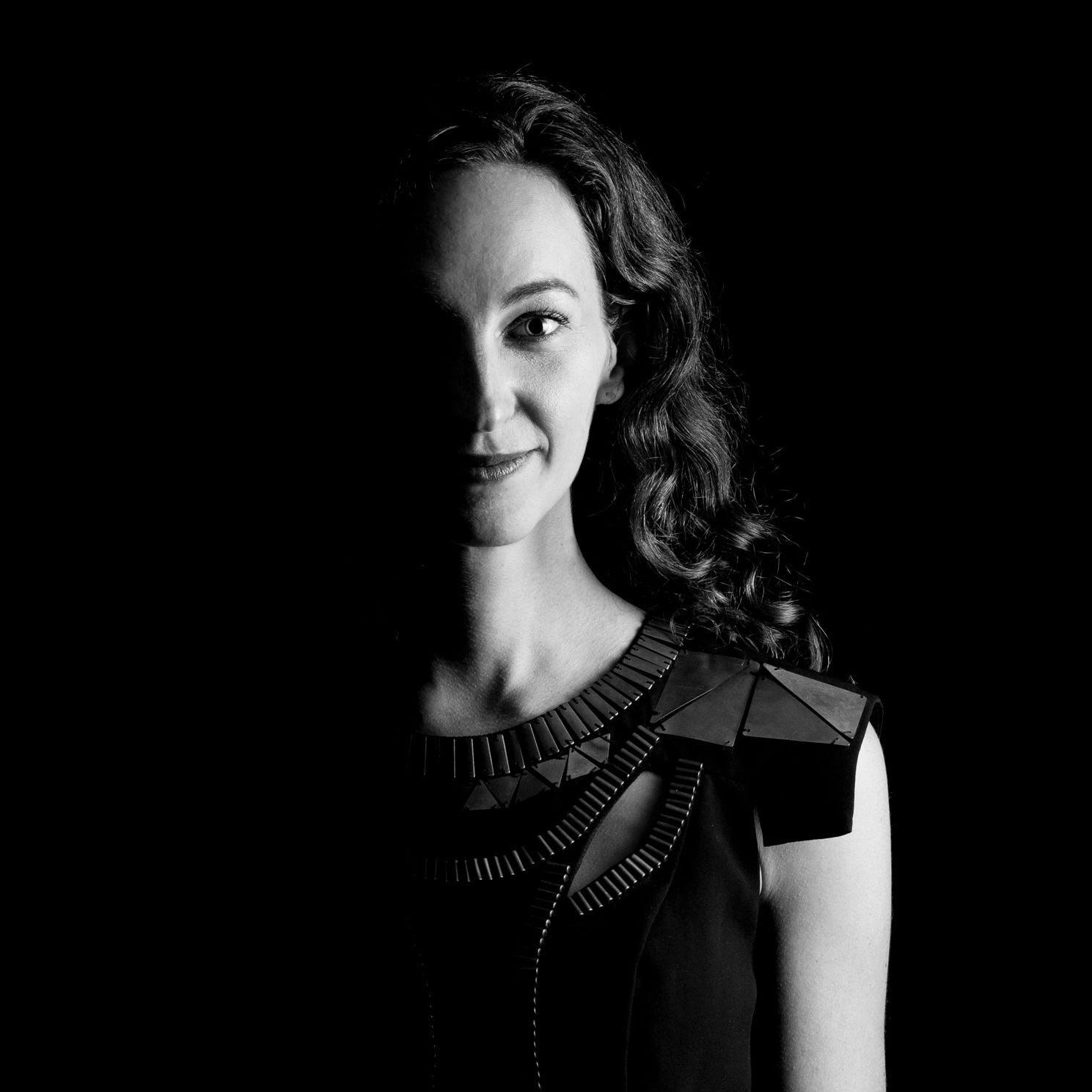 Artistic Associate and Sounds Unheard Coordinator
Kaylie Melville
Melbourne-based percussionist Kaylie Melville is a soloist and chamber musician dedicated to contemporary music performance. Noted for her "extraordinary ability to impart a sense of musicality to even the smallest gestures" (Partial Durations), Kaylie is a core artist with new music pioneers Speak Percussion, a co-director of the contemporary ensemble Rubiks Collective and frequently works with leading Australian ensembles and orchestras. In addition to performance, her practice incorporates improvising, directing, curating and education.
As a passionate advocate of new music Kaylie has performed in the world premieres of major Australian works, including Kate Neal's 'Semaphore' (Arts House 2015) and as the percussion soloist in Jack Symond's 'Double Purity' double concerto (BIFEM 2016). Her festival appearances include the Metropolis New Music Festival, Bendigo International Festival of Exploratory Music, Melbourne Festival, Adelaide Cabaret Festival, Salihara Festival (IND), and the Percussive Arts Society's International Convention (US).
Kaylie has participated in a number of prestigious new music courses including the Darmstadt Summer Course for New Music (DEU, 2016), Bang on a Can Summer Festival (USA, 2015) and So Percussion's Summer Institute at Princeton University (USA, 2013). In 2017 she has been selected as a fellow for Classical:NEXT (NLD), an international forum for classical and art music held in Rotterdam, and for the inaugural Blackbird Creative Lab (USA), an immersive chamber music training program directed by the internationally-renowned ensemble Eighth Blackbird.
More about Kaylie and her work.
Website Link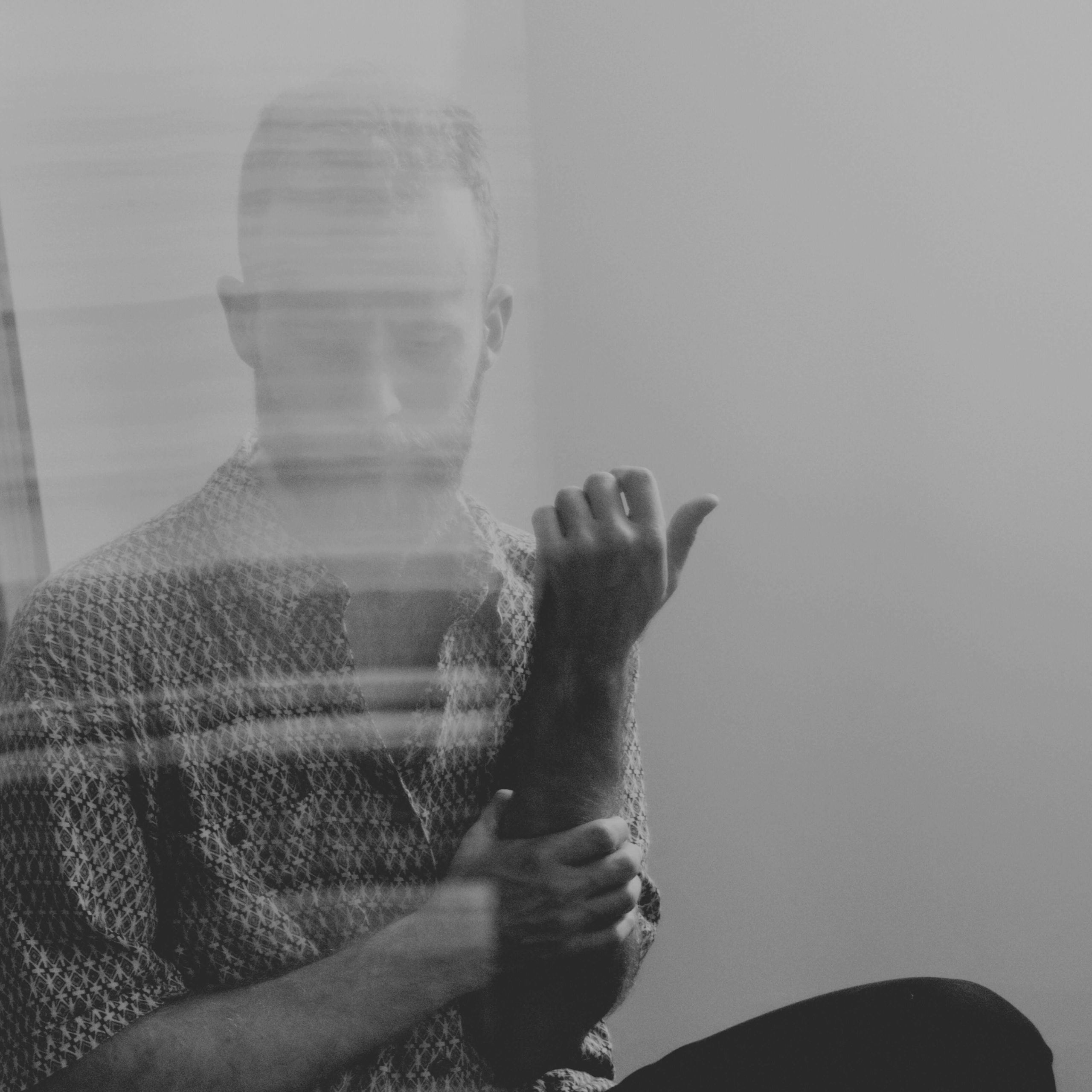 Artistic Associate
Tilman Robinson
Tilman Robinson is an Australian composer, producer and sound designer based in Melbourne. He creates electro-acoustic music across a range of genres including classical minimalism, improvised, experimental, electronic and ambient musics. Academy trained in the fields of both classical and jazz composition, Tilman's diverse output focuses on the psychological impact of sound using acousmatics and subtle manipulations of psycho-acoustics.
Tilman has received major work commissions from broad sources including Arts Centre Melbourne, PBSFM, Perth International Arts Festival, Australian Art Orchestra and APRA; and accolades including nominations for APRA/AMC Work of the Year, two Australian Bell Awards, a Music Victoria Genre Award and was a finalist in the 2016 Melbourne Prize for Music Development Category. In May 2019 he was announced as the Artistic Associate of Australian experimental music group, Speak Percussion.
Tilman's second full-length album Deer Heart, was released in 2016 through Hobbledehoy Record Co to critical acclaim. RTRFM, PBSFM, Headphone Commute, A Closer Listen and other media outlets included Deer Heart on their 2016 Album of the Year lists. Tilman's third full length album CULTURECIDE will be released in 2019 on Icelandic label Bedroom Community and explores dystopic visions of humanity's future.
Tilman has also worked with luminaries across the world including Nico Muhly, Valgeir Sigurðsson and Ben Frost in Iceland; The Bang On a Can All Stars, Speak Percussion, Sinead O'Connor and Martha Wainwright in Australia; John Hollenbeck in Berlin; and Dave Douglas, Theo Bleckman, Kneebody and Myra Melford in Canada.
Website Link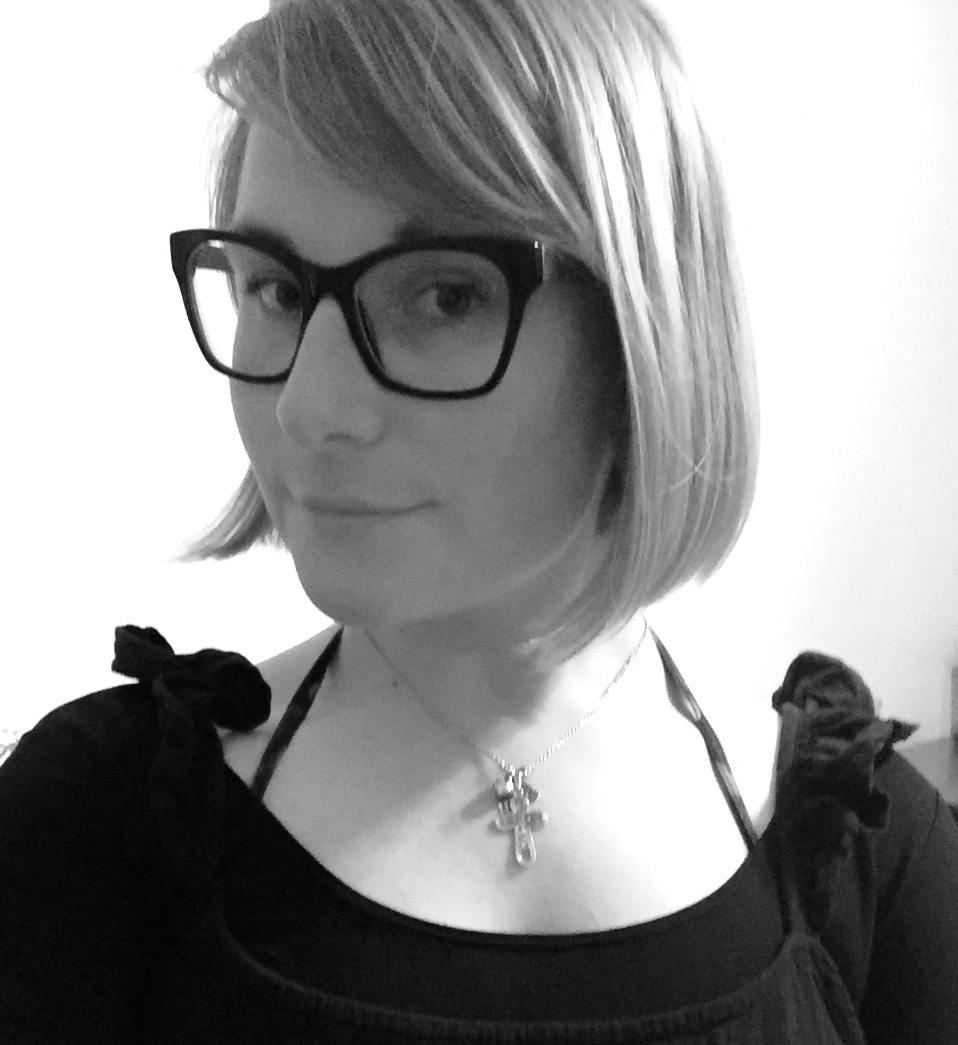 Administration Coordinator
Elizaveta Maltseva
Elizaveta Maltseva is a Melbourne-based multidisciplinary artist, curator and arts manager who immigrated from Moscow, Russia as a child. She holds a Bachelor of Visual Arts (honours) from Monash University and a Masters of Arts and Cultural Management from the University of Melbourne. Elizaveta recently moved back to Melbourne from Edinburgh, where she continues to contribute to the visual arts community through a number of collectives and galleries.
Elizaveta's arts practice often, but not exclusively, investigates issues around culture, heritage, identity and otherness. She often employs strict rules and conditions in her creative practice and is particularly inspired by the process of applying restrictions to creative practice. She firmly argues that art is not produced in a vacuum and therefore frequently explores external stimulus to creative practice.
Elizaveta's latest achievement is the three year international cross-disciplinary cultural exchange projects called Return Flight. Under this project banner, she has commissioned 60 new artworks and creative writings from Melbourne, Scotland, New Zealand and Hong Kong; delivered six international exhibitions and published three books. Most recently, Elizaveta co-launched a brand new arts podcast called Drinking With The Artist.
Website Link
Bespoke Artists
The Bespoke Artists Program supports independent, early-mid career artists and arts workers with a focus on career sustainability. Across this annual program, participants will receive professional development in three key areas; business, career and artistic leadership.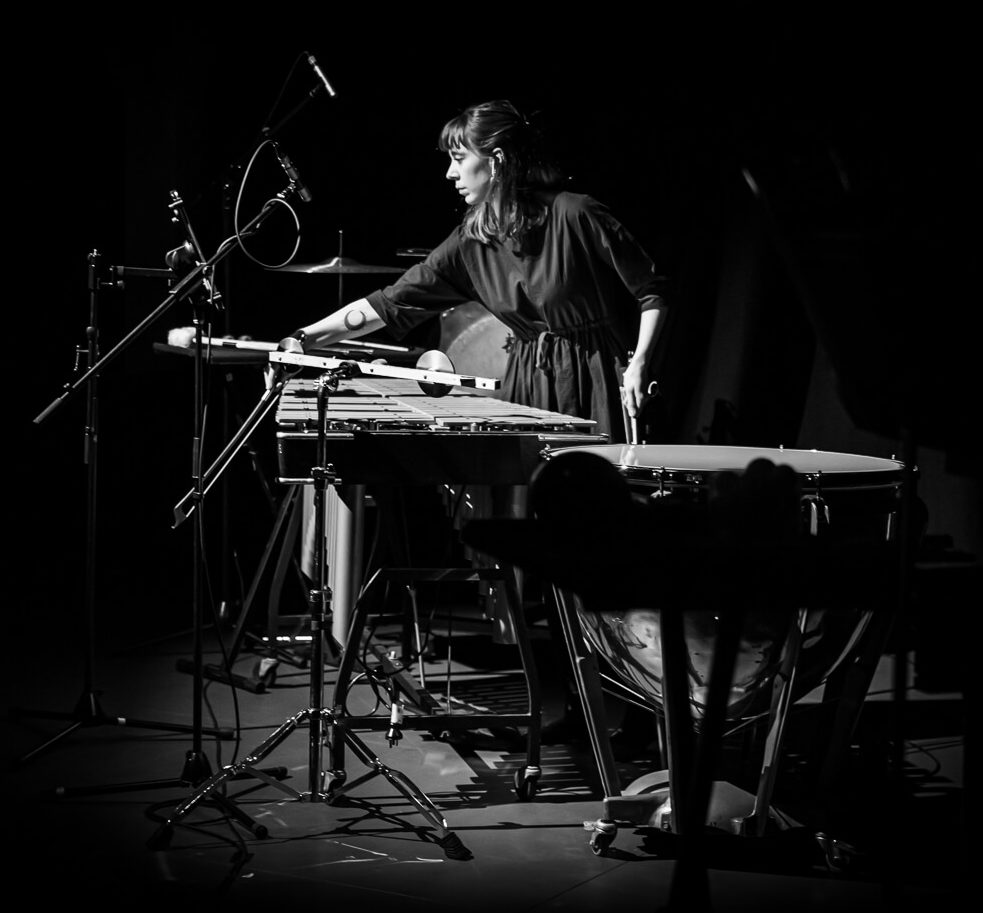 Bespoke Artist
Zela Papageorgiou
Zela is a Melbourne-based percussionist whose practice focuses on contemporary, improvised and experimental music. Zela is passionate about discovering new ways in which experimental percussion can reach diverse audiences beyond the New Music community, and is currently developing a solo work for her Artist Residency at the Australian Tapestry Workshop that explores the processes of tapestry weaving.
She has performed with chamber groups including Speak Percussion, Ad Lib Collective and Arcko Symphonic Ensemble, and will be joining Forest Collective in 2020 as their core percussionist. Zela has also performed as a solo artist for Play On in the 2017 Melbourne Music Week program.
Zela is a graduate of the University of Melbourne, Melbourne Conservatorium of Music, completing a Bachelor of Music with honours in 2016 under the tuition of Peter Neville and Leah Scholes, and attended the Australian National Academy of Music in 2017.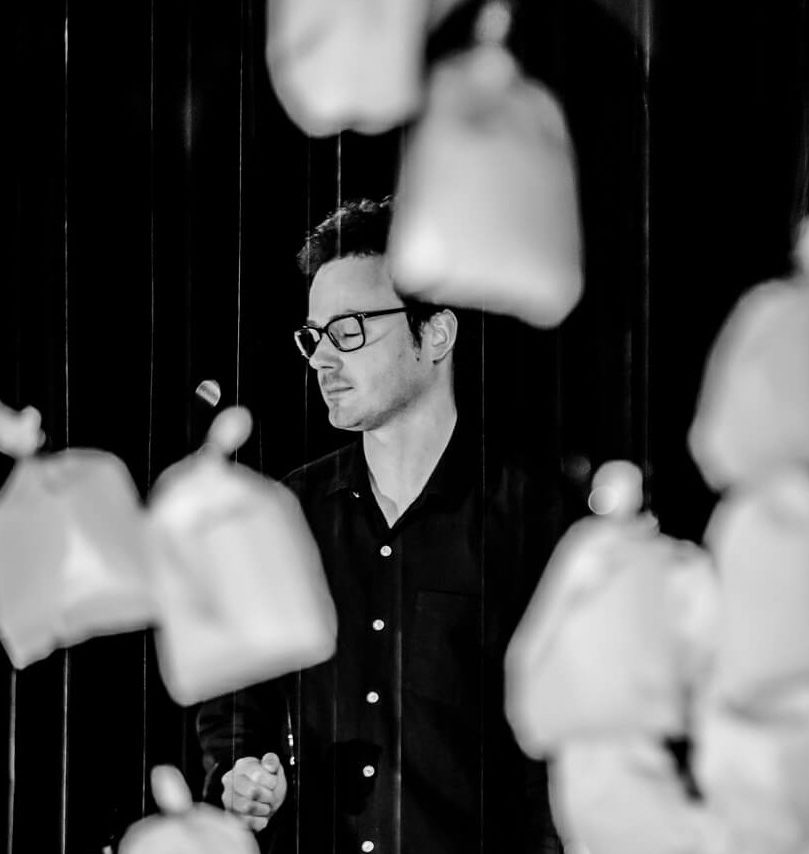 Bespoke Artist
Hamish Upton
Hamish is a percussionist passionate about repertoire traversing a range of acoustic and electronic mediums.
Hamish thrives on collaborating with chamber musicians, and is a percussionist in the BOLT ensemble. In 2019, he performed in Argonaut Ensemble at BIFEM, and he has played with Elision Ensemble, Speak Percussion and Ensemble Offspring.
In February 2018, Hamish launched Ossicle Duo with Benjamin Anderson (Bass Trombone). Ossicle Duo are Local Heroes at the Melbourne Recital Centre, and won the contemporary masters prize for their performance of Mauricio Kagel's L'art Bruit.
Hamish is a member of Ad Lib Collective, working with fellow musicians on collaborative projects including educational outreach programs, and performances.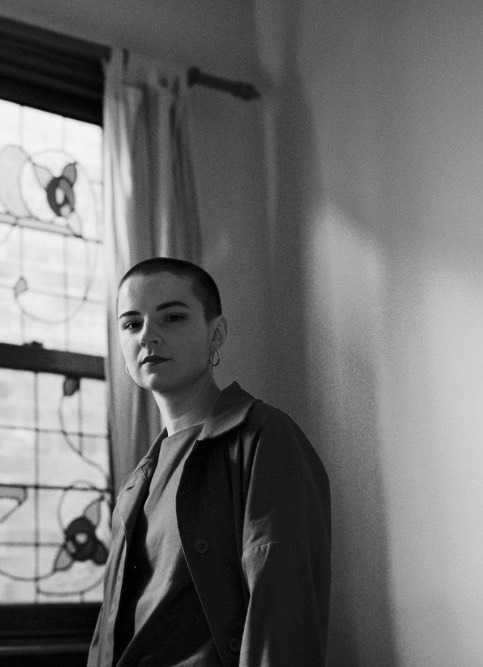 Bespoke Artist
Lauren Squire
Lauren is an electronic music producer, DJ, audiovisual artist, freelance sound designer and sound engineer based in Melbourne. Her practice is focused on experimental and ambient music, underground dance music, audiovisual installation art and the spaces where these disciplines intersect.
As an artist, Lauren works with her partner Matthew Wilson in an audiovisual duo called OK EG. The project draws on techno, breakbeat, ambient, percussion and experimental forms and has emerged as an exciting new voice in Melbourne's dance community.
Lauren is connected with arts and music communities across Melbourne. Her eclectic roster of employers include Melbourne Electronic Sound Studio, Skylab Radio, Liquid Architecture, The Arts Centre and MPavilion.
Board
Chairperson
Ruth Bain
Ruth has worked in the arts for over 30 years across private and public institutions, and more recently the education sector. She has held roles at Gertrude Contemporary, ACCA, the Next Wave Festival, and Experimenta Media Arts; and was a Director at Anna Schwartz Gallery, a leading contemporary art gallery in Melbourne. She has consulted for the City of Melbourne and City of Port Phillip, and sat on advisory committees for Arts Victoria (now Creative Victoria). Currently Ruth is the Faculty General Manager for Monash Art, Design & Architecture.
Deputy Chair
Owen McKern
Owen McKern has been involved with Melbourne's arts and music community for close to 2 decades. For 14 years Owen produced and presented the influential music program 'Delivery' on 3RRR and he has also presented radio programs for ABC Classic FM, 3MBS and PBS 106.7. Owen has held management positions at both 3MBS and PBS where he is currently the Program Manager. As an arts producer he has produced projects for The City of Yarra, Conical Gallery Inc., JOLT Arts Inc., The Click Clack Project and The Melbourne Recital Centre. Owen is currently the Deputy Chair of Speak Percussion.
Secretary
Andrew Hillier
In his role as Secretary, Andrew brings experience in both music and law. He is currently a solicitor with the Victorian Government Solicitor's Office. Prior to that, he was a Judge's Associate at the County Court of Victoria. Outside of the law, Andrew is a cellist, having completed a Bachelor of Music degree with Honours at the University of Melbourne. He has taught cello at both primary and secondary school levels and he continues to play cello in an amateur orchestra.
Treasurer
Peter McCoy
Peter joined the Australian Broadcasting Corporation (ABC) in 1983 where he was involved with the creation of the Concert Music Division of the ABC. In 1987 he was appointed Accountant, with the responsibility of creating and maintaining the business model and practices for the newly created Victorian Concert Music Division. 1998 he was appointed Business Manager and Company Secretary of the Melbourne Symphony Orchestra. In 2008 he acted as the Financial Director for the Melbourne Theatre Company for a year before taking a position as the Director Corporate Services for the Melbourne Recital Centre in 2010.
After 3 years Peter began financial consulting for clients such as the Australia Council, the National Theatre and Orchestra Victoria. Peter held the board treasurer position with Lucy Guerin Inc for 9 years and is currently the Treasurer of Speak Percussion.
Board member
John Arcaro
John Arcaro has been a member of the Melbourne Symphony Orchestra since 1990. He has also been a guest timpanist/percussionist with Orchestra Ensemble Kanazawa Japan, Malaysian Philharmonic, Sydney Symphony, West Australian and Tasmanian Symphony Orchestras. He has worked as a chamber musician and soloist with ensembles such as the Australian Chamber Orchestra, Melbourne Chamber Orchestra, Synergy Percussion, Speak Percussion, Astra, Aphids, The Pokrovsky Ensemble Russia and the Melbourne Symphony Orchestra. Performance highlights have included a critically acclaimed performance of Stockhausen's Kontakte with pianist Michael Kieran Harvey in 1996.
John has recorded numerous film scores and performed with a wide range of popular artists, including Frank Sinatra, Olivia Newton-John, KISS and Sting. John studied in New York and Philadelphia with leading orchestral percussionists and graduated from the Victorian College of the Arts (VCA) with high distinction. He is currently a member of staff at the University of Melbourne.
Board member
Rose Lang
Rose Lang brings her strong writing and critical thinking skills to an established background in contemporary art spaces and the culture of university research. As Manager of Contemporary Art and Social Transformation (CAST) within the School of Art at RMIT University, she works with artists, interdisciplinary practitioners and researchers to facilitate, design, support and implement socially engaged projects that shift cultural perceptions and address issues around equity and inclusion.
She concurrently holds the role of Manager of Industry and Partnership Engagement in the School of Art at RMIT. In this role she advises the Dean on the strategic development of the School's industry engagement including new course development, partnerships, philanthropy, alumni and honorary appointments.
Board member
Melanie Pose
Melanie Pose is a senior arts manager with more than 10 years' experience in the arts festival sector. Melanie has worked at a senior leadership level in both general management and programming across a number of critically acclaimed and commercially successful arts festivals. These include Melbourne Festival, the Melbourne International Jazz Festival (MIJF) and the Melbourne International Film Festival (MIFF). Melanie is currently working as an independent curator and producer consulting on a number of major projects across Australia.
Board member
Eugene Ughetti
Eugene Ughetti is an award winning percussionist, composer, conductor and artistic director of Speak Percussion. His work focuses on new chamber music and hybrid-arts collaboration. Eugene has worked with many of Australia's leading new music ensembles including conducting ELISION in the world premiere of Richard Barrett's CONSTRUCTION in the 2011 Huddersfield Contemporary Music Festival.He has worked with some of the world's finest composers including Steve Reich, Pierre Boulez and Sofia Gubaidulina and with conductors such as Valery Gergiev, James Levine and Charles Dutoit.
He has been a concerto soloist with the Melbourne and Adelaide Symphony Orchestras and has given solo performances throughout the world. He has composed works for Speak Percussion, The Australian Ballet, Melbourne Symphony Orchestra, ABC and Bionics Institute.
Artistic Advisory Group
Artistic advisor
Andrew Byrne
(USA/Australia)
Artistic Director of Symphony Space, New York.
Artistic advisor
Brett Dean
(Germany/Australia)
Composer, Conductor and Violist.
Artistic advisor
Liza Lim
(UK/Australia)
Composer, Professor of Composition and Director of the Centre for Research in New Music, University of Huddersfield.
Artistic advisor
Steven Schick
(USA)
Percussionist, Conductor, Distinguished Professor of Music at UCSD and Music Director and conductor of the La Jolla Symphony and Chorus, Director of the San Francisco Contemporary Music Players.
Artistic advisor
Illan Volkov
(Israel)
Conductor, Director, Violinist and Artistic Director of Tectonics Festival, former Chief Conductor of BBC SSO and Iceland Symphony Orchestra.