07 Sep 2023
Announcement: Doubling the Talent at Speak Percussion
Speak Percussion is delighted to announce that Kaylie Melville will join Eugene Ughetti, the organisation's Founding Artistic Director, as Co-Artistic Director commencing in 2024.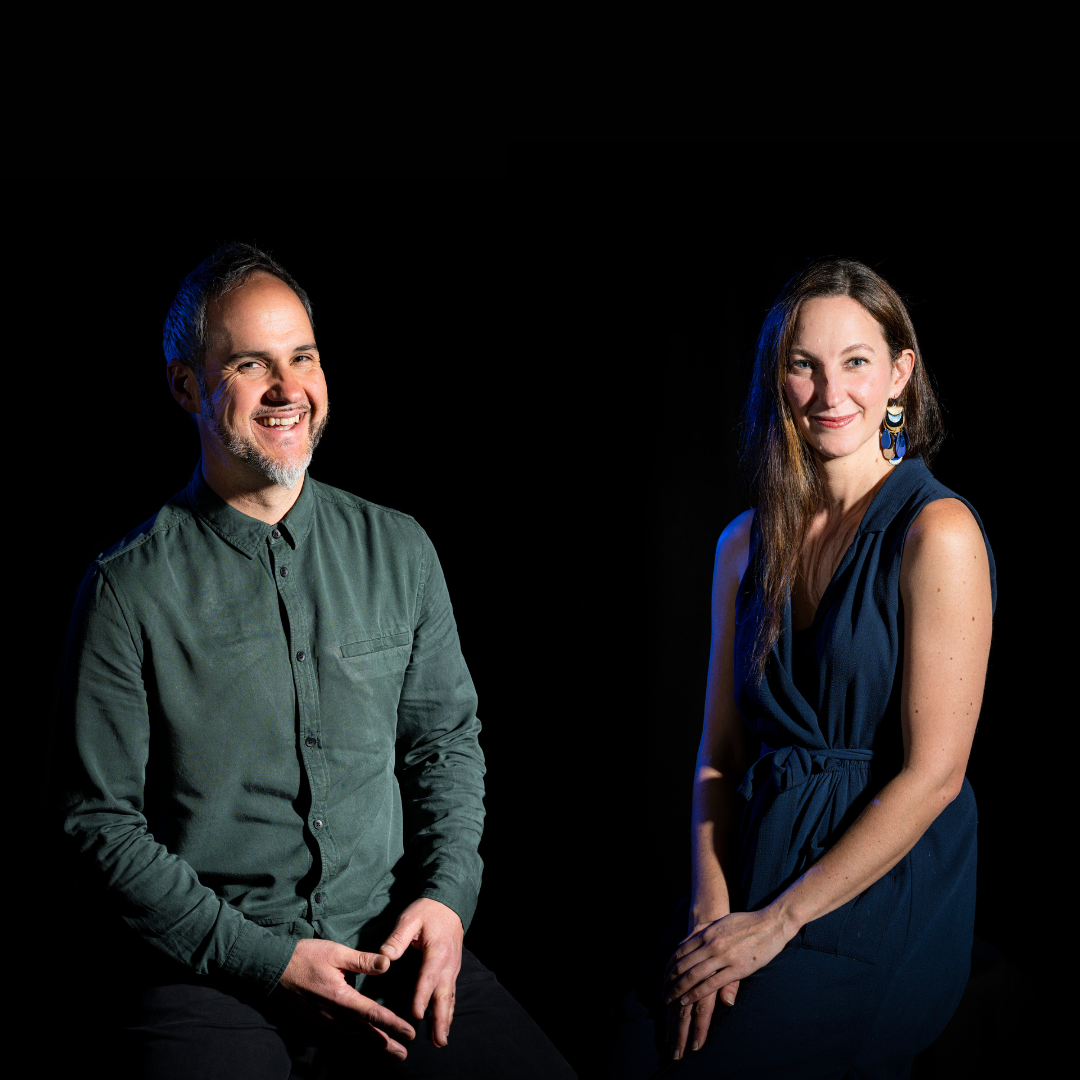 Kaylie has had a ten-year association with Speak Percussion, beginning as a student and emerging artist and holding a range of positions including Young Artist-in-Residence, Sounds Unheard Coordinator, Artistic Associate and currently Assistant Artistic Director.
Kaylie has been involved in many of our flagship projects and initiatives and has a deep understanding of Speak Percussion's role and place in the Australian arts landscape. She will undoubtedly bring her many extraordinary skills as an arts leader to this role and help establish new creative adventures. Kaylie will continue in her role as Co-Director of Rubiks Collective alongside Tamara Kohler.
This opportunity to double our creative leadership is possible with the  appointment of Eugene Ughetti to the role of Artistic Director of the Canberra International Music Festival (2025-2028). 
Eugene is our founding Artistic Director and has fearlessly led the organisation to a position of extraordinary national and international standing. The appointment of Kaylie as Co-Artistic Director represents Speak's 23-year steadfast vision for nurturing, mentoring, and providing career pathways for new generations of creative leaders. Change starts at home. 
"We are thrilled to share the role of Co-Artistic Director, and eagerly anticipate the amazing work that will come to fruition. We have been sharing stages, studios, and staff meeting spaces for years, and our strong collaborative bond is the bedrock upon which this appointment has been founded."   Kaylie Melville and Eugene Ughetti, Co-Artistic Directors Speak Percussion.
Speak Percussion looks forward with great anticipation to this creative collaboration, as we watch Eugene lead one of Australia's most exciting music Festivals. The CIMF has a 30-year history of presenting high quality, innovative and site-responsive art music and will undoubtedly continue to flourish under his leadership. 
For more information please contact Executive Producer, Ashley Dyer on [email protected]
Image credit: Devika Bilimoria