19 Dec 2022
Announcement: Duré Dara OAM is our Resident Creative Director
Duré Dara OAM joins Kaylie Melville and Eugene Ughetti as Speak Percussion's core artistic team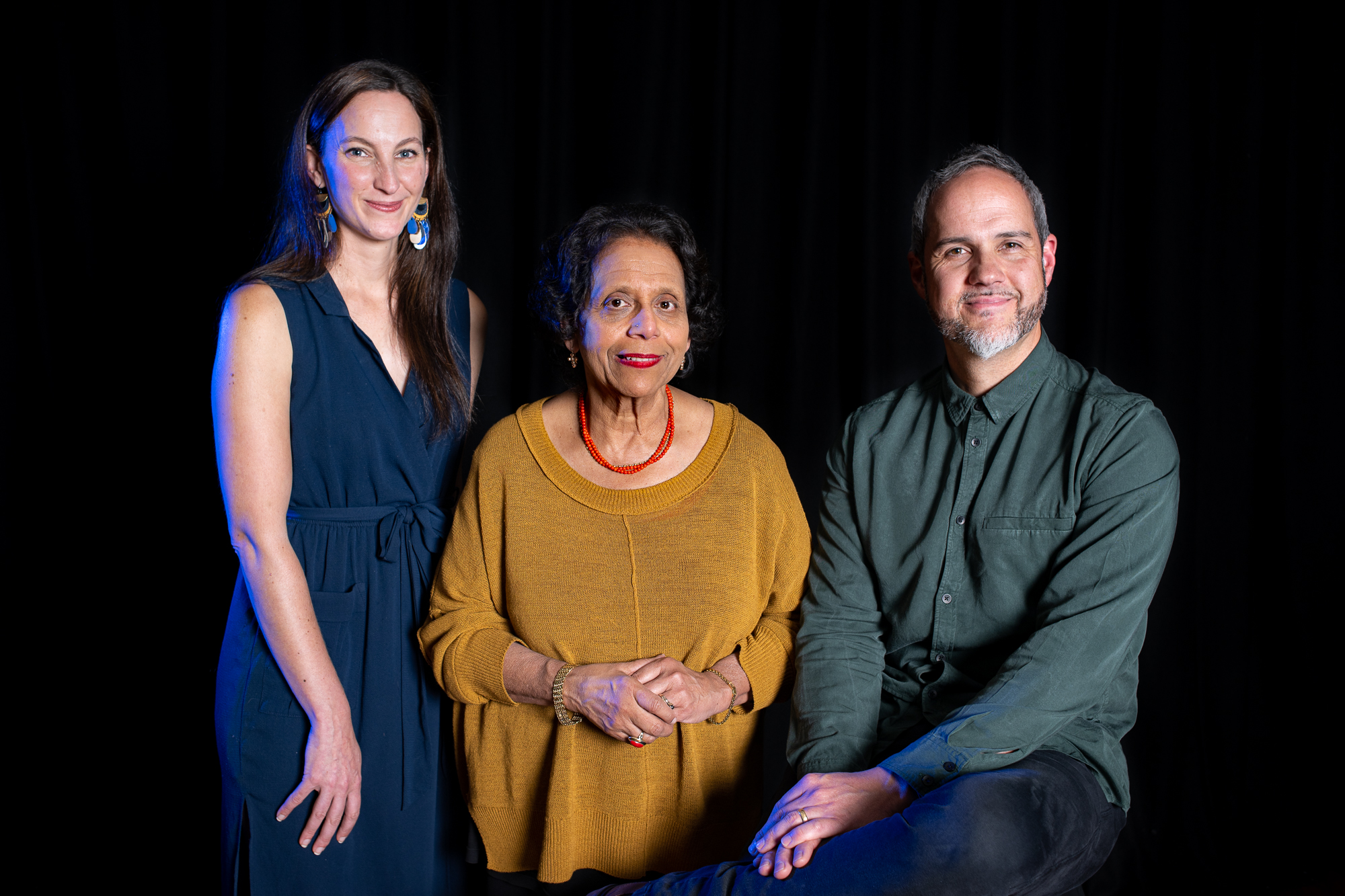 "It is an honour to announce percussion elder, women's equity activist and restaurant industry trailblazer Duré Dara OAM as Resident Creative Director with Speak Percussion. Duré brings with her extraordinary knowledge, perspective and a truly admirable legacy as one of Australia's first experimental percussionists. We look forward to both celebrating her artistry and achievements, as well as being guided and inspired by her wisdom and creativity through new artistic collaborations with her."  – Eugene Ughetti, AD 
For more than 50 years, Duré has been making spontaneous music and performance.  She is well known for her work with the late David Tolley, in the Brian Brown Quintet and as an improvisational musician, collaborating on countless music projects with some of the most admired Australian musicians.  Duré has achieved great success as a business woman, in philanthropy and through her work with the Victorian Women's Trust.  She has consistently championed social inclusion and received an Order of Australia Medal for her services to women's groups.  She remains committed to working towards gender equality.
Over the coming years, Duré will work with Speak Percussion across all aspects of our work:  she will perform with the company; she will be an outside eye on artistic projects; she will lead workshops/masterclasses with company members and students; she will offer guidance on the policies, strategic planning and philanthropic endeavours.  Importantly, she will be given the full administrative, production and musical support of the company to be an artist: to initiate and realise her own new artistic projects.
This will include a new transdisciplinary collaboration with one of Australia's most influential chefs Andrew McConnell and his collective of award winning hospitality ventures Trader House and a curated season of performance events at La Mama in late 2023.
Speak intends to celebrate her artistic career, valorise her legacy and ensure her achievements can continue to inspire the next generation.
Duré Dara's Biography
Duré Dara OAM is Indian by race, Malaysian by birth and Australian by choice. Since the 60s, she has frequently performed on ABC radio, recordings and at festivals and concerts around Australia as an improvising musician and contemporary jazz player most notably in a duet with David Tolley. She is widely celebrated as a trailblazing restaurateur, business woman, women's equity activist and percussionist.
She has received the Medal of Order of Australia for services to the community and women's groups. She was selected on the Inaugural Women's Honour Roll by the Victorian government; was named a Legend of the Melbourne Food and Wine Festival; has received the Vida Goldstein Award for excellence in trade; and was awarded a Lifetime Achievement Award at Parliament house in Canberra from the National Restaurant and Catering Association.
Image: Devika Bilimoria