27 Feb 2018
Before Nightfall #5 Carolyn Connors
For the fifth instalment of Speak's Before Nightfall series we're excited to be working with one of our favourite Australian musicians, vocalist Carolyn Connors.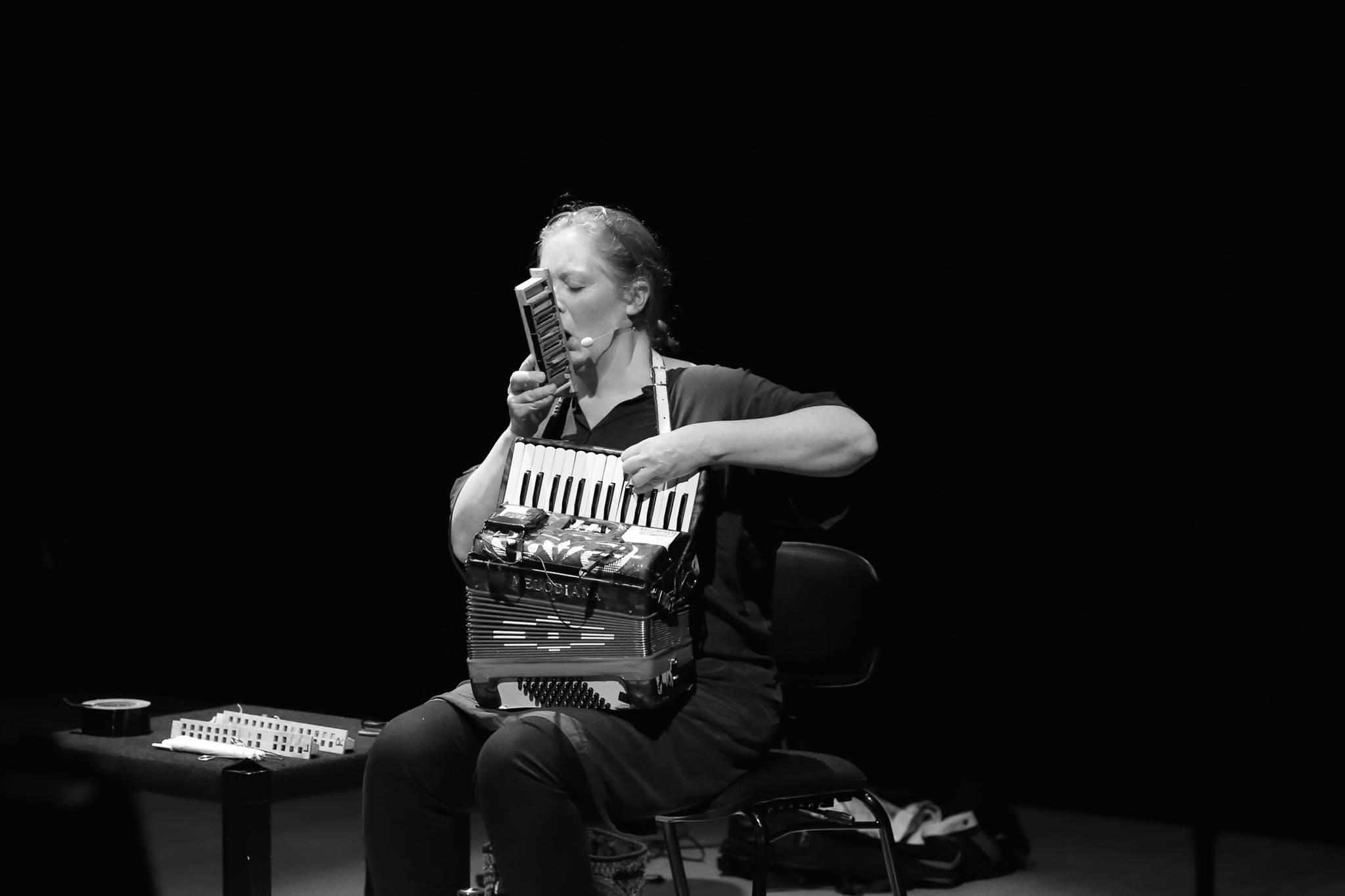 Before Nightfall #5 Carolyn Connors
Before Nightfall is a series of artistic encounters between Speak and guest artists, with each encounter occurring across the course of a single day. Starting in the morning, Speak and the guest artist begin the creation of a new collaborative work, developing musical, spatial and conceptual structures that form the basis of a concert-length piece. What results is an intense meeting of minds, culminating in a performance for an intimate audience. Often electro-acoustic and immersive, always site-responsive, Before Nightfall is a chance for audiences to witness an intense creative exchange between artists at the cutting edge of their practice.
Carolyn Connors is a vocalist, composer, and instrumentalist who was awarded the 2015 Age Melbourne Music Award for Avant Garde and Experimental music. Carolyn's solo vocal works have been presented by the Melbourne Recital Centre, Sydney Festival, Dark MOFO, Liquid Architecture, ABC radio's Sound Proof, The Ian Potter Museum, and Gertrude Contemporary. Carolyn has toured extensively, including Still Awake Still; Hammers Lake, her band with Judith Hamann; Siren Song (Dark MOFO, Perth Festival); Chamber Made Opera's Between 8 and 9 (Chengdu, Asia TOPA, and the Castlemaine State Festival); and solo vocal works.
PERFORMERS:
Carolyn Connors – voice
Eugene Ughetti – percussion
Matthias Schack-Arnott – percussion
VENUE:
Bishop's Parlour, Abbotsford Convent
1 St Heliers St, Abbotsford VIC 3067
supporters
Before Nightfall #5 Carolyn Connors would not have been possible without the support of the following people and organisations.

City of Melbourne