18 Nov 2022
Bespoke Artist Professional Development Program
EOI's NOW OPEN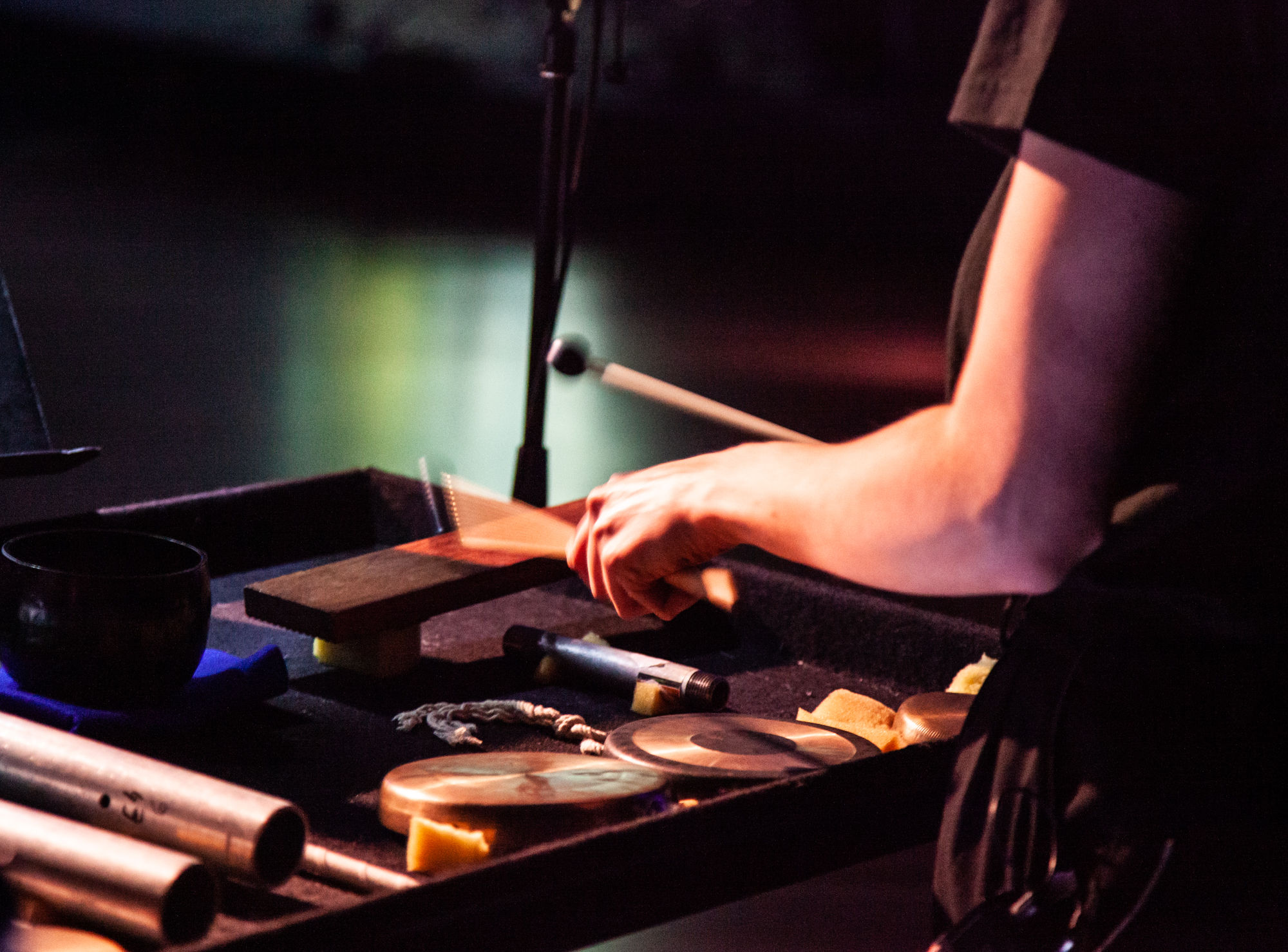 The Bespoke program offers a group of emerging / mid-career music, sound and performance artists the opportunity to develop skills for ongoing self-sustaining artistic inquiry. This long-term engagement with Speak Percussion will be in two stages. The first half includes workshops in arts business, organisation and artistic development. In the second half, some participants will work towards realising their own project, with support from Speak's administrative and artistic team in securing opportunities for their work.
This opportunity is for you if you are:
Self-motivated and open to collaboration: Responsible for determining your goals, and have an interest in working collaboratively with others.
A practicing musician: Are interested in creating your own work, have experience in a contemporary / creative music practise.
Importantly, you don't need to be a percussionist or have a traditional music education to apply. This program is open to artists from diverse cultural and training backgrounds. For more information, email speak@speakpercussion to speak with one of our team.
Closing date: 16/12/2022
Outcomes announced: 20/12/2022
Archives of previous Bespoke Programs can be found here.
FAQ
What is the program duration?
This program will run in two halves. The first half of the program will run from the end of February to the end of August. Exact dates for the second half of the program will be confirmed in discussion with the group of successful applicants.
How much does the program cost?
This program is free.
What will be expected of me?
Participants are expected to attend all compulsory events and 50% of the optional events. 
image credit: Kate Barker
supporters
Bespoke Artist Program would not have been possible without the support of the following people and organisations.

Creative Victoria

Australia Council

City of Darebin