09 Sep 2021
Speak Percussion announced 2021 Art Music Award winners
Read about this years awards and watch the full line up of winners.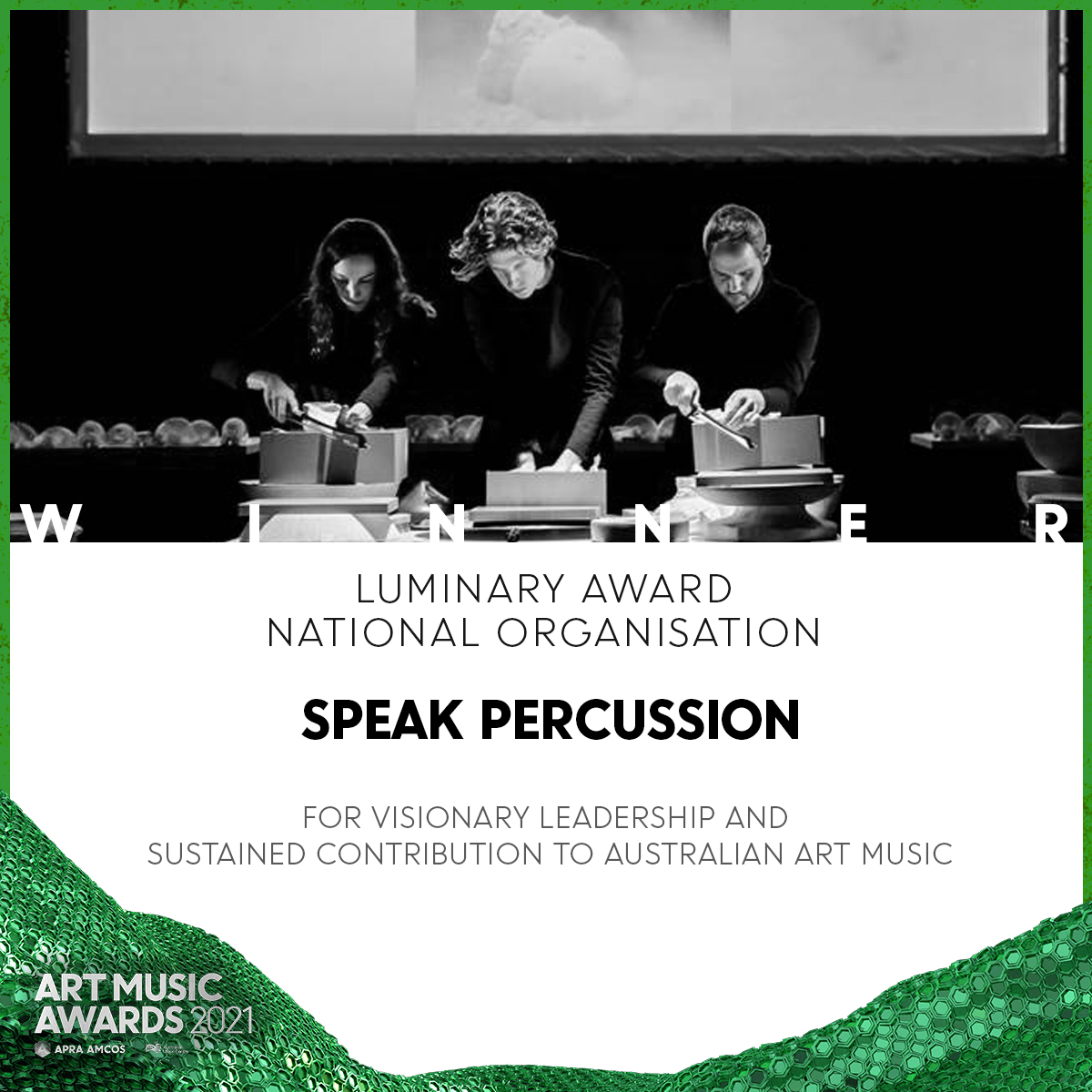 The winners of the 2021 Art Music Awards have been announced, including some of Australia's finest established and emerging artists excelling in their fields, and with women composers, experimentalists, sound artists and improvisers leading the way.
Presented annually by APRA AMCOS and the Australian Music Centre (AMC), the Art Music Awards acknowledge the achievements of composers, performers and educators in the genres of contemporary classical music, jazz, improvisation, sound art and experimental music.
"APRA AMCOS and the Australian Music Centre are proud to celebrate the ingenuity and dedication of this year's finalists at a time of change and disruption – and in some ways also a time of opportunity – in the performing arts landscape" said Dean Ormston, APRA AMCOS Chief Executive and Marshall McGuire, Chair of the AMC's Board of Directors.
"While we are disappointed to have not had the chance to celebrate with you all in person, we remain committed to advocating on behalf of music creators, organisations and arts workers. Our planned virtual program was to have been a unique showcase of Australian art music, and we look forward to acknowledging your incredible work in person in 2022."
Read the full press release here.
LUMINARY AWARDS
National Organisation
Speak Percussion for visionary leadership and sustained contribution to Australian art music
Watch the full playlist of categories and winners here.