25 Nov 2020
SD Series 2.0
Announcement of artists.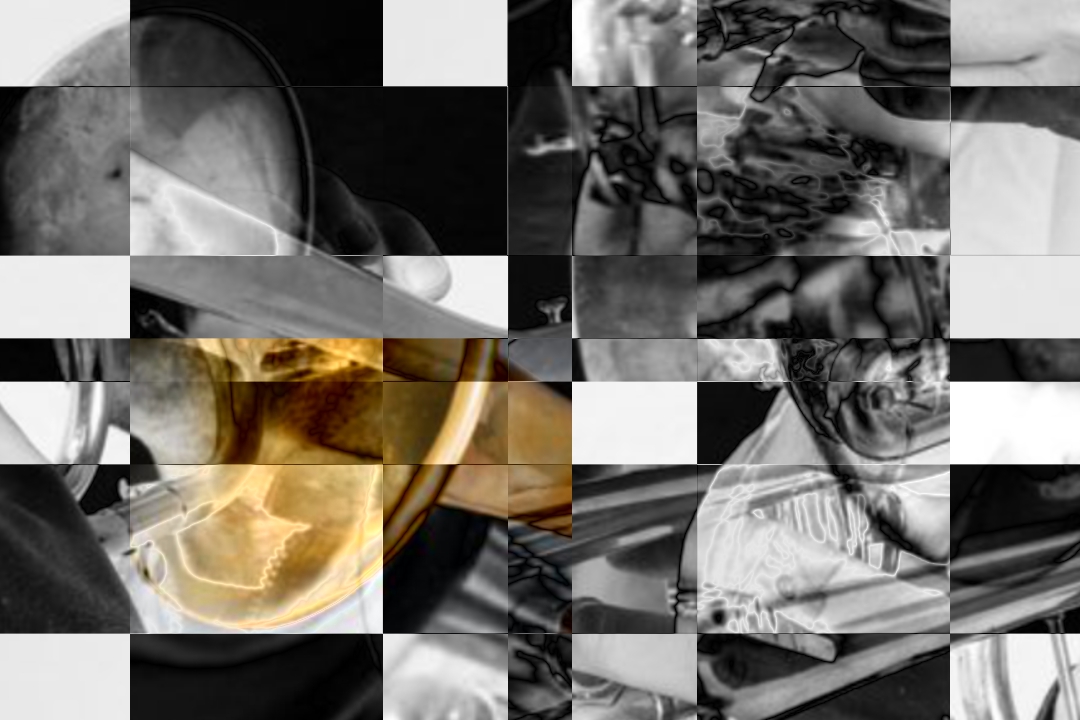 Speak Percussion is delighted to announce the five successful collaborative artist groups for SD Series 2.0.
Ria Soemardjo, Sandra Fiona Long, Ron Reeves, Jeremy Dullard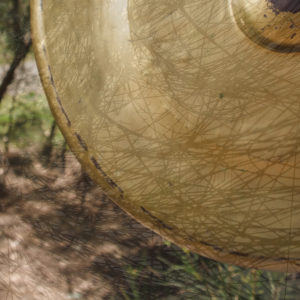 Of Birds and Frogs by Ria Soemardjo and Sandra Fiona Long with percussionists Ron Reeves and Jeremy Dullard will undergo creative development of percussive and vocal composition inspired by patterns in nature, with interlocking rhythms on gamelan instruments interacting with the percussive potential of voice and text with nature.
Ria Soemardjo is a Melbourne based musician with a passion for collaborating with artists across a diverse range of genres and artforms. Her distinct, haunting vocal style reflects her Australian/Indonesian cultural heritage.
Sandra Fiona Long is a writer, director and creator across performance, installation and sound-based works.
Ron Reeves is a percussionist, multi-instrumentalist, educator and composer at home in a wide variety of musical styles.
Jeremy Dullard is the Musical Director of Melbourne based Balinese-music organisation, Gamelan DanAnda (GDA). With a background in improvisation on Vibraphone and Drumkit, this current focus on Gamelan gives him a unique approach to combining percussive sounds and creating compositions.
Hamish Upton, Niki Johnson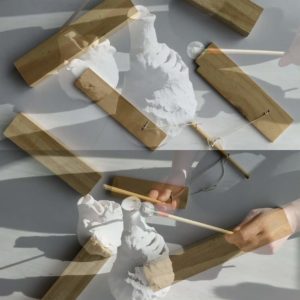 Hamish Upton (VIC) and Niki Johnson (NSW) are in the midst of an interdisciplinary collaboration involving percussion instruments made of ceramics, glass, metal and wood, and their structural presentation as percussion sculptures. The two percussionists and performers will develop a work titled Percussion as Sculpture/Navigating Distance and Closeness; a duet written for two percussionists with identical percussion sculptures arranged in a sphere surrounding each performer.
Niki Johnson is a contemporary percussionist and interdisciplinary artist, who seeks out experimental performance practices and presentation models.
Hamish Upton is a Melbourne – based percussionist who thrives on collaborations.
Joseph Franklin, Tina Stefanou, James Hazel

The Opera Company are an anti-opera art and music collective situated in historical fiction for contemporary high art delusions led by Joseph Franklin, James Hazel and Tina Stefanou.
Established through the act of a royal decree in 1561—and later enshrined by EU parliament as an extra-governmental body—The Opera Company has weathered the passing of time, extensive ship and train voyages, bouts of typhoid, the Spanish flu, insolvency, bankruptcy and the occasional gangrenous limb removal. Since its inception, TOC has continually renewed and reinvented itself—floating resiliently on the tides of the shifting faces of old capitalism and the new. The Opera Company is the only premier opera company in the world to have continued a lineage of the three founding members—whose bloodlines can be traced back over five hundred years. Joseph Franklin's great grandfather was the stable hand to Sebastian Bach's lover, James Hazel's lineage can be traced to Saint Francis of Assisi's cleaner and Tina Stefanou is a descendant of Alexander the Great's favourite castrato.
Charlie Sdraulig, Phoebe Green, Leah Scholes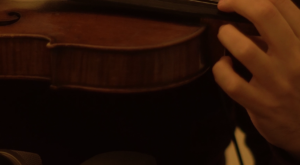 Charlie Sdraulig (composition and electronics), Phoebe Green (viola), and Leah Scholes (object percussion) are collaborating on studies, which develop materials, notations, and interactive processes for a larger staged work, 'Tether', for two performers and two audience members at a time. 'Tether' aims to strengthen the connection between performers and audiences via the rhythmic coordination of nonverbal behaviours, seeking to heal increasing social alienation due to COVID‐19.
Charlie Sdraulig's compositions explore themes of intimacy, nuance, and quietude. His work draws attention to the social dynamics of musical situations, focusing on subtle sonic and gestural behaviours.
Violist Phoebe Green is active in her artistic practice as a performer, improvisor, researcher, curator, and advocate.
Leah Scholes' diverse work as a musician and performer spans the Australian and international performing arts scene. She is passionate about imagination and pathos and pursues holistic arts practices through the integration of visual and physical theatre in her work.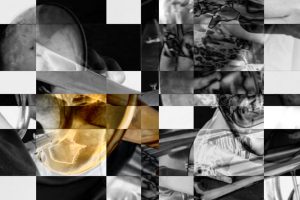 Jakob Bragg, Callum G'Froerer, Elliott Hughes
Work, answering calls, conferencing, preparing lunch, teaching math, emails, running rehearsals, selling tickets, political activities, care, self-care, care-for-others, coffee, tea, wine, relax… All at the kitchen bench, within the same hour, on a screen, and an internet connection that hopefully doesn't cut out; these are the times we find ourselves in. This hyper-multitasking, saturation of information, switching roles in an instant, is the project that Jakob Bragg (composer), Callum G'Froerer (double-bell trumpet soloist), and Elliott Hughes (electroacoustic performance developer) plan to undertake; to create a performance that reflects these compounding stresses of the new 'COVID normal'.
Jakob Bragg is an Australian composer who writes detailed and volatile works deeply concerned with ornamentation, physicality, multiculturalism, and social justice.
Callum G'Froerer is a trumpet soloist actively exploring new instrumental sound worlds across genres.
Elliott Hughes is a composer, trumpet player, and electroacoustic performance developer, with a history of creating innovative new music across stylistic boundaries.