27 Jan 2021
Site & Sound: Sonic Art as Ecological Practice
WORLD PREMIERE Polar Force – Array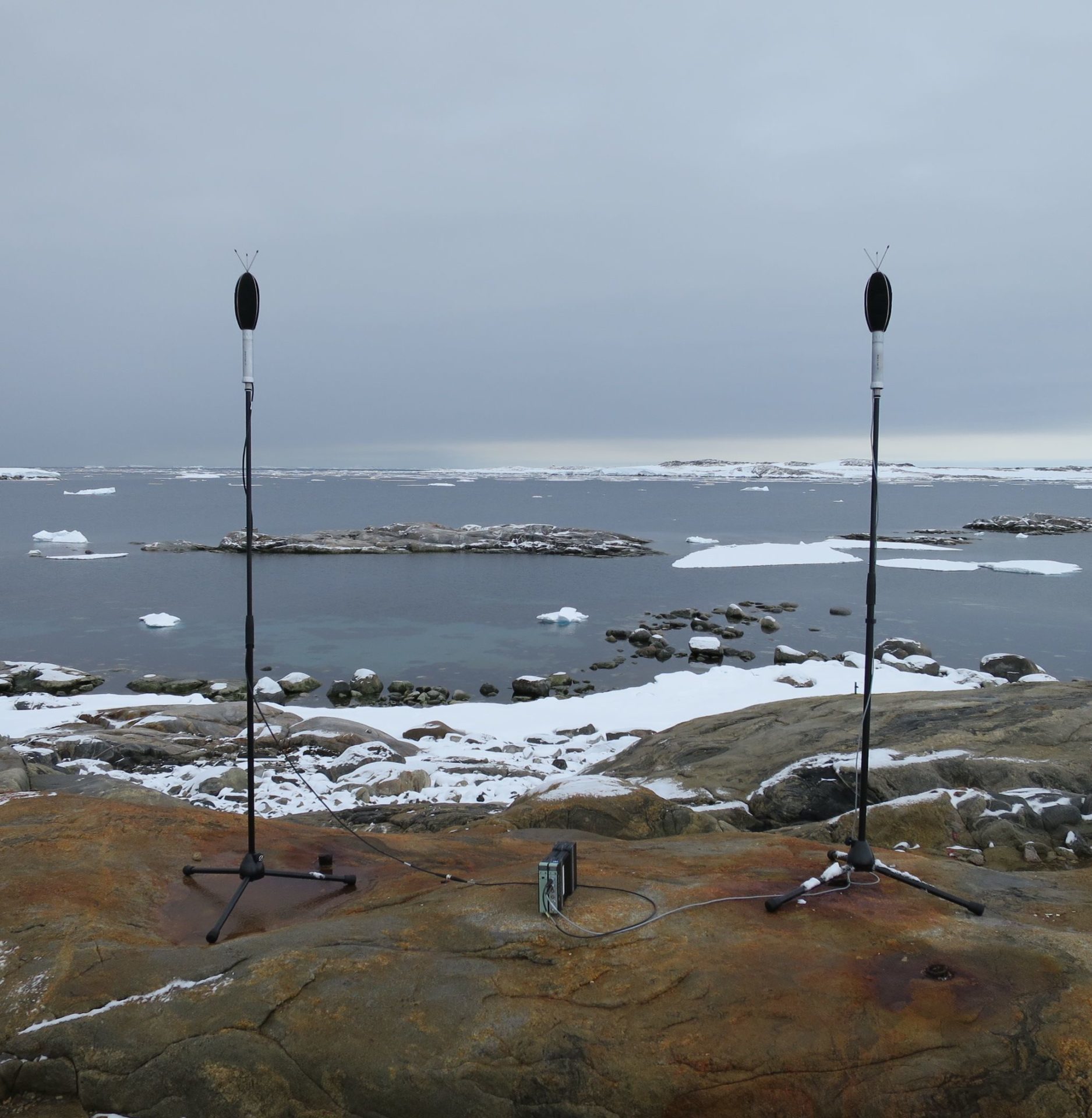 The exhibition is now closed. View the full free digital catalogue here.
A review is available in Artlink by Saskina Beudel.
Site & Sound: Sonic art as ecological practice
McClelland Sculpture Park+Gallery
presented in partnership with RMIT Culture and SIAL Sound Studios (RMIT)
Stage 2 exhibition: 27 January – 2 May 2021
Our 2021 begins with the world premiere of our new multi-channel sound installation work, Polar Force – Array.
Commissioned by RMIT Sonic Arts Collection, this new manifestation of Polar Force includes original material drawn from Antarctic field recordings by Philip Samartzis newly composed and recorded material by Eugene Ughetti on the industrially designed Polar Force instruments.
The Site & Sound exhibition explores diverse practices to reveal the connections between deep listening, field recording, acoustic ecology, natural science, and spatialised sound in contemporary art.
The installation can be experienced at McClelland Gallery, Langwarrin (VIC) through a 24 loud speaker installation with exhibition.
The exhibition invites audiences to consider the importance of listening as a means towards a better understanding of the urgent and complex environmental issues facing our planet. Whether it be the roar of bushfires; the creak of fragmenting glaciers; silence where there used to be bird song; or the hum of cicadas, our comprehension of sounds can lead to an intuitive understanding of the ecological issues confronting us.
Curated by Jon Buckingham, Lawrence Harvey, and Simon Lawrie, Site & Sound features works by Leah Barclay, Daniel Browning, Reuben Derrick, Susan Frykberg, Rachel Meyers, Frans Ari Prasetyo, Barry Truax, Steve Adam, Ros Bandt, Leah Barclay, Philip Brophy, Daniel Browning, Christophe Charles, David Chesworth, Madelynne Cornish, Robert Curgenven, Reuben Derrick, Sarah Edwards, Lawrence English, Nigel Frayne, Susan Frykberg, Amy Hanley, Liquid Architecture, Rachel Meyers, Xen Nhà, Steaphan Paton, Frans Ari Prasetyo, Douglas Quin, Philip Samartzis and Eugene Ughetti, Thembi Soddell, Tina Stefanou, Barry Truax, Chris Watson, and Jana Winderen.