Agglomeration of Measurement – Live Performance
Performance of works from the album Agglomeration of Measurement by Eugene Ughetti.
About
Based on the album of the same name, Agglomeration of Measurement – Live Performance – is a survey of work, spanning fifteen years, articulating some of the creative relationships surrounding Eugene Ughetti's percussive language and a twenty-first century Australian percussion sound. This hour-long program features recent experimental compositions focussing on individual traditional percussion instruments including the woodblock, drum, cymbal, gong and the body itself.
This touring version of the project has been directed by German born Sydney-based choreographer Martin del Amo and features his movement work for solo, silent percussionist Inaudible.
Many of the works in the Agglomeration of Measurement project were the germ for larger scale compositions and collaborations, forming some of the major works in Speak Percussion's oeuvre. Sitting around these solo works are other percussion solos, trios, quartets, sextets, twelvetets, mixed ensemble works and an opera. Featured composers include some of Australia's leading voices in new and experimental composition and include Liza Lim, Thomas Meadowcroft, Nina Buchanan, Alex Garsden and Marin del Amo.
Agglomeration of Measurement album is out now on room40 and available for streaming through Bandcamp.
Upcoming Performances
As part of a festival or weekend pass
Book Now
Artists
Solo Percussion
Eugene Ughetti
Composer - An Elemental Thing (2017)
Liza Lim
Composer - Tremolo (2019)
Alex Garsden
Composer - March Static (2018/2022)
Thomas Meadowcroft
Composer - Outward Pressure (2022)
Nina Buchanan
Composer/ Choreographer - Inaudible (2009) and Dramaturgy
Martin del Amo
Sound Engineer
Tilman Robinson
Supporters
Agglomeration of Measurement is produced by hcmf// supported by British Council and the Australian Government's Department of Foreign Affairs and Trade as part of UK/Australia Season 2021-22.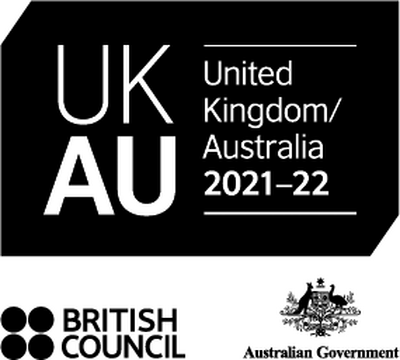 Speak Percussion