Filament
A showcase of artistic compositional voices in Post Instrumental Practice.
Filament
A showcase of Post Instrumental Practice
---
Filament takes you beyond musical instruments to a sound world where any physical object in existence can be musicalised. Set in the Primrose Potter Salon of the Melbourne Recital Centre, Filament is a showcase of four powerful compositional voices from around the globe. Speak Percussion presents Australian premieres of works by Cathy Van Eck (NL),  Marianthi Papalexandri-Alexandri (GR) and Andreas E. Frank (DE) for electronics, bespoke instruments and simple every day objects – a plant, a hairdryer, a quartet of windshield wiper motors, as well as the world premiere of Sydney-based composer Josephine Macken's (AU) new trio. An enthralling event that pushes the bounds of musical philosophies and unexpected sound worlds.
Please join us for a post-concert panel discussion featuring leading thinkers and music makers to shed further light on the discipline of Post Instrumental Practice.
Commissioned texts about Post Instrumental Practice:
FILAMENT ESSAYS – beyond object sleeps infinite sound – Victoria Pham
FILAMENT ESSAYS – On Found Objects – Vanessa Tomlinson
FILAMENT ESSAYS – A language from leftovers – Speak Percussion in the post-instrumental realm -Håkon Stene
---
PROGRAM NOTES
Vessel Song – Josephine Macken
(2022, World Premiere)
Vessel Song explores the temporality of lines, engaging tangible lengths of rope, twine, fabric, chains and objects as both measurements and proponents of musical time. The vessels themselves, cylindrical pillars through which these lines encounter resistance and amplification, highlight the uncanny ways empty spaces are made to speak.
groene ruis – Cathy van Eck
(2007, Australian Premiere)
for a small box tree, hairdryer and live electronics
This performance takes two simple every day objects–a plant and a hair dryer–to investigate in our relationship with our "natural" environment. Looking for transitions between human, plants and machines, the story of the nymph Daphne, who transforms herself into a tree is taken as a starting point. Electronic processing of the sounds as well as visual gestures transform the tree into a human being and the sound of the hair dryer into a big storm. By exploring these typical categories of human, nature and machine objects, the borders start to blur. The tree is played by using contact microphones as a control interface for electronic sounds as well as live processing with MaxMSP. 
Duo for Motor and Sound Panels – Marianthi Papalexandri-Alexandri
(2016, Australian Premiere)

In Duo for Motor and Sound Panels, each performer holds a black foam board (resonator) that is loosely secured and connected with twine to a rosined motor-driven mechanism to create friction. The visual of the string that looks tattered and frayed is part of the piece. This configuration invites us to listen attentively and see sound production and the twine movement between the surface and the mechanical device.

The surface, a rectangular piece of cardboard, serves as a membrane, instrument, and resonator. The slow-moving rosined wheel produces the sounds while the performers revolve around the motor mechanism. By modulating the tension of the twine or applying pressure to different directions and areas of the resonator, the performer can alter the sound. 

With this construction process, Papalexandri investigates a dynamic spatialisation in which the human behaves as a mechanism similar to a clock (precision, accuracy, dynamic control). The actual size and dimensions of a specific object, or space, can affect the length of the string that runs through the foam board. 
Table Talk – Andreas Eduardo Frank
(2016, Australian Premiere)
A piece for two performers, sitting at a table, staring at each other, pressing buttons and pedals, shaping sounds with their hands, on the surface of a table, while their motions are framed by light. Table Talk is an abstract dialogue, through sound, through motion and lights. No need for words.
Image Credit Doc. Sipfest Komunitas Salihara
Artists
Percussionist
Zela Papageorgiou
Percussionist
Louise Devenish
Percussionist
Kaylie Melville
Sound Engineer
Lauren Squire
Composer
Josephine Macken
Composer
Marianthi Papalexandri-Alexandri
Composer
Andreas Eduardo Frank
Supporters
Filament would not have been possible without the support of the following people and organisations.

City of Melbourne

Creative Victoria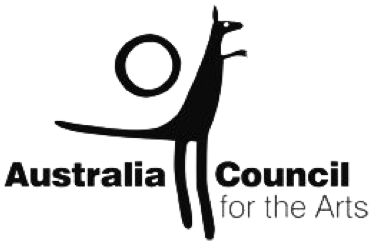 Australia Council for the Arts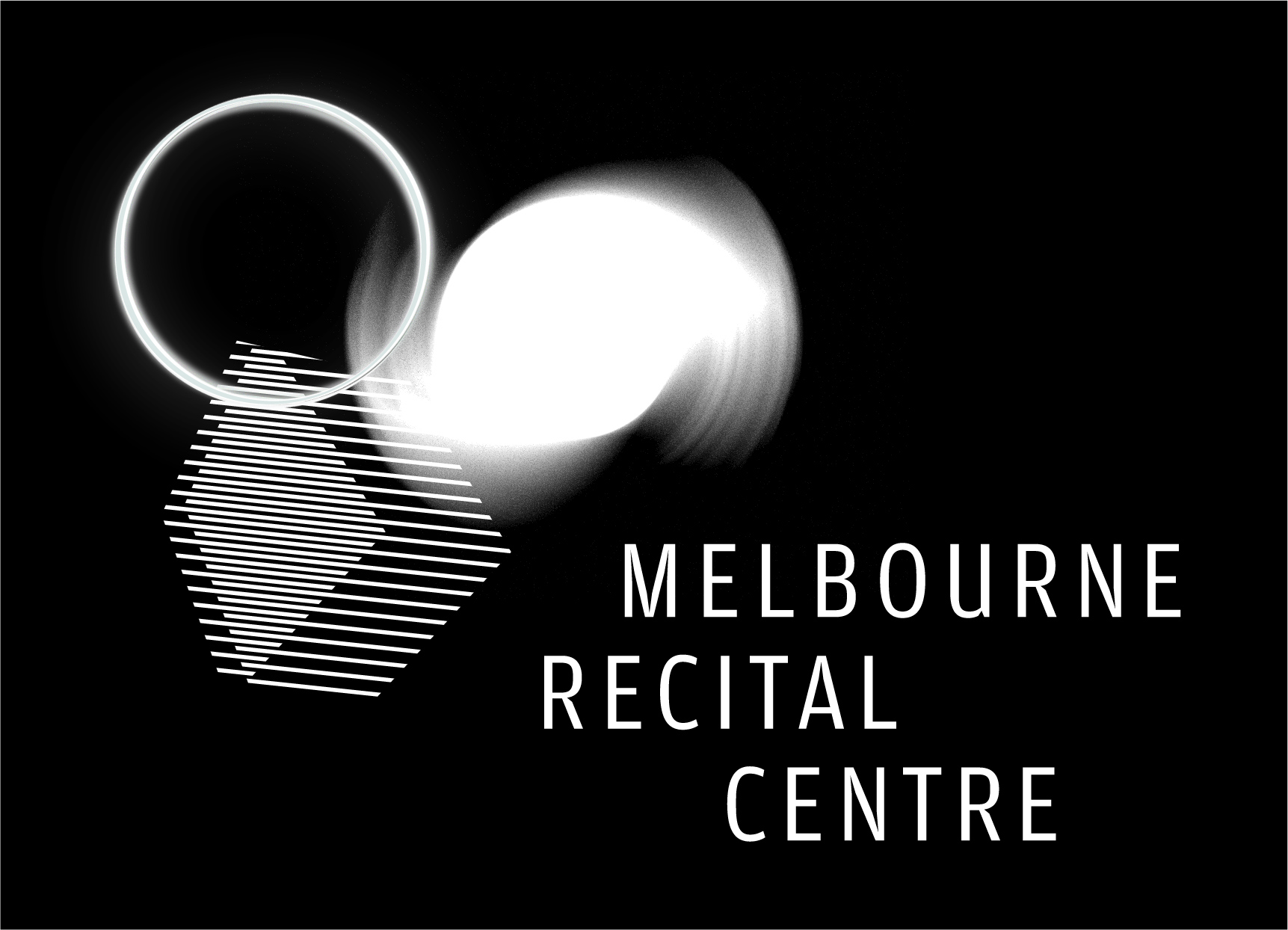 Melbourne Recital Centre