March Static
A mass of mobilised musicians, spatialised sonic choreography and a reframing of the marching band phenomenon.
March Static is an immersive site-specific mobile work for massed musicians, that reframes the marching band phenomenon as a celebration of community gathering around peace, over representations of military might.
Composed by Thomas Meadowcroft (AU/DE) and led by new music luminaries Speak Percussion, March Static brings together a mass of roaming musicians, creating a gentle spectrum of choreographed sound to envelop its listeners. The assembled musicians will move in and around the audience as they perform, reframing the performer-audience relationship while simultaneously challenging the traditional performance format of marching bands.
Image Credit: David Rogers
Artists
Composer
Thomas Meadowcroft
Assistant Director and Sounds Unheard Coordinator
Kaylie Melville
Sound Engineer
Alistair Mclean
Sound Engineer
Jem Savage
Supporters
Sonic Eclipse would not have been possible without the support of the following people and organisations.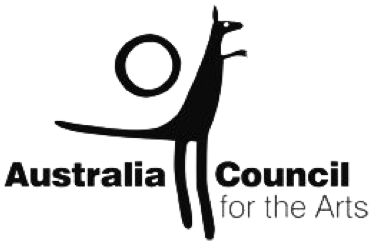 Australia Council for the Arts

Creative Victoria

City of Melbourne
Partners