So Long Country
So Long Country is a brand new work in development.
About
So Long Country is an imaginary ethnographic music from the future, presented in the form of a live concert.
Speak Percussion (AU) with composer Thomas Meadowcroft (AU), and in collaboration with Australian Indigenous singer Megan Samardin, artists from Southeast Asia including country guitarist Derick Danker (SG) and Master of traditional Kelantan instruments, Kamrul Hussin (MY), investigate the meaning of local music making.
So Long Country comes from an imaginary place formed by rising sea levels, 'not yet on the map', where displaced musicians meet to reconstruct 'music of the ancients'. With only scraps of archival material, contrasting playing traditions and a mottled collection of instruments at their disposal, musicians assemble their collective memory to make songs. These songs use good old musical ideas in order to purge the bad old political ones.
Part satire, part fantasy, part farewell, So Long Country imagines a future world music which makes valuable comment on globalised music making now.
SUPPORTERS
So Long Country would not have been possible without the support of the following people and organisations.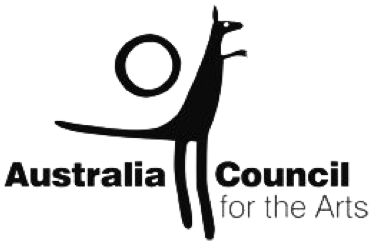 Australian Council for the Arts

Creative Victoria
Asialink
Ukaria
Cendana