Sonic Eclipse
An immersive sonic event featuring new works by art music luminaries—a mass of mobilised musicians, spatialised sonic choreography and a reframing of the marching band phenomenon.
presented by RISING + Melbourne Recital Centre
"An immersive sonic event featuring new works by luminary art music composers, a mass of mobilised musicians, spatialised sonic choreography and a reframing of the marching band phenomenon"
Speak Percussion presents Sonic Eclipse, an immersive percussive event that interweaves four new Australian compositions into a seamless exhalation of spatialized sound. Featuring 50+ mobilized drummers and wind players and an ensemble of 12 leading percussionists, this performance bleeds across three floors and into the magnificent acoustics of the Elisabeth Murdoch Hall, reimagining the venue's conventional acoustics and redefining the sonic boundaries of its traditional concert hall. Led and performed by Speak Percussion in collaboration with members of Melbourne's music community, this event showcases the music of acclaimed composers – Cathy Milliken, Erkki Veltheim, Damien Ricketson and Thomas Meadowcroft. Sonic Eclipse encourages the audience to listen three dimensionally and multi-sensorially: with their eyes, bodies and ears.
Commissioned texts for Sonic Eclipse:
PROGRAM NOTES
March Static 
Thomas Meadowcroft (Toowoomba/Berlin) 
50 percussionists and wind players
In a work for massed wind players, drummers and percussionists, March Static brings together over 50 performers. This is mobile music, anti-military art music designed to engage fluidly with audience, site and acoustic spaces. Coordinated using FM radio transmission, each musician performs with rhythmic precision whilst navigating choreographic sequences through the external and internal spaces of the Melbourne Recital Centre. Think Brian Eno music for airports but with more flair and sophistication.
TO SING
Cathy Milliken (Brisbane/Berlin)
12 spatialised percussionists
TO SING takes resonance, timbre and spatial distribution of sound as its starting point for a multi-movement work that is both orchestral in scope and conceptual in design. Each tableau presents a unique sonic offering ranging from micro-tonal resonant metal melodic figures through to gestural snare drum canons. The 12 players begin by approaching the performance circle, slowly sounding the performance space before encircling the audience in a wave of a snare-drum melodic haze. The instruments of the performers are organised so that different pitch and resonance centres constantly emerge and move, each performer being part of a sounding body orchestrating the resonant and spatially arranged sounds of metal, wood and skin into song.
Is Anybody There?
Damien Ricketson (Sydney)
12 spatialised percussionists and electronics
In the golden era of 19th century Spiritualism, our nerves were imagined as strings that could be activated like an aeolian harp translating sensory vibration into thoughts, feelings, and imagination. Central to this nerve-string conception is the idea that our body is composed of finely tuned antennae receptive to vibrations that sit beyond what is immediately perceived by the ears and enable us to hear and feel over vast spatial and temporal distances.
Several of my recent works have centred on an idea of 'empathetic resonance' – a conceptual and creative metaphor to explore connection and distance through vibration. The creative metaphor in part extends on my interest in trying to compose a visceral form of music that bypasses the brain to act directly on the nervous system, and in part responds to the COVID-19 pandemic and the question of remaining socially connected when 'distance' has been placed between us. As a guiding creative metaphor, the body is considered an object that may be called into resonance, like a sympathetic string, by the distant touch of another.
Is Anybody There features 12 physically distant percussionists calling across space to set one another into resonant relationships. The work was originally intended for the North Magdalen Laundry at the Abbotsford Convent, Melbourne, with the spatial positioning of performers making use of the unique L-shaped performance space. The premiere at the Abbotsford Convent was cancelled due to the 2021 COVID lockdowns and has been adapted for the Elisabeth Murdoch Hall in the Melbourne Recital Centre.
In trying to capture the themes of resonance over space, I have chosen a unique animated form of musical notation. The performers are spatially represented in a floorplan-style graphic. When they call out to others by striking, bowing or otherwise activating their metal instruments, the energy they introduce into the space literally emanates from their visual position in the score as an animated ripple washes across others in the space. If a distant musician is receptive to the call, literally holding an instrument of the same wavelength, a connection is made and that musician is called into resonance and potentially triggers others.
The 20-minute work unfolds as a series of antiphonal calls and responses of an almost melodic quality interspersed with four blocks of noise: a distant nothingness of reverberations of everything to have ever sounded.
The Sacred Table of Saturn (from The Divine Order of Celestial Numbers)
Erkki Veltheim (Melbourne)
Three spatialised tam-tams and electronics.
Saturn compositionally draws on astronomy, astrology and contemporary physics to explore the harmony of the spheres — the idea that the motions of heavenly bodies create a kind of music, but one we cannot hear as it is an ever-present 'background noise' to our existence. Its soundworld is generally very still and quiet, with musical materials being introduced almost imperceptibly before becoming absorbed into this subliminal sonic horizon. It aims for an experience of hypnosis through sound and a distortion of our sense of time. Also, a forgetting of listening.
We respectfully acknowledge the Traditional Owners of the land that this performance takes place on, th​​e Wurundjeri Woi-wurrung and Bunurong Boon Wurrung peoples of the Eastern Kulin and pays respect to their Elders past, present and emerging.
Hero image credit: Aimee Schollum
Performance photography credit: Gregory Lorenzutti
Artists
Composer
Damien Ricketson
Composer
Thomas Meadowcroft
Assistant Director and Sounds Unheard Coordinator
Kaylie Melville
Lighting Designer
Bronwyn Pringle
Sound Engineer
Alistair Mclean
Performer
Gabriel Fischer
Performer
Sofia Carbonara
Performer
Rebecca Lloyd-Jones
Supporters
Sonic Eclipse would not have been possible without the support of the following people and organisations.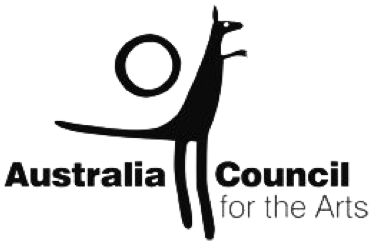 Australia Council for the Arts

Creative Victoria

City of Melbourne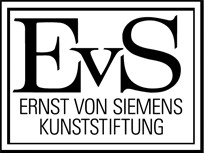 Ernst von Siemens Stiftung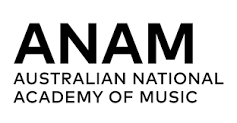 ANAM

Chalmers Wine
Carey Baptist Grammar School
Methodist Ladies' College Kew